Players Championship
Players 2023: After mediocre start, Tyrrell Hatton storms back to walk away with career-best payday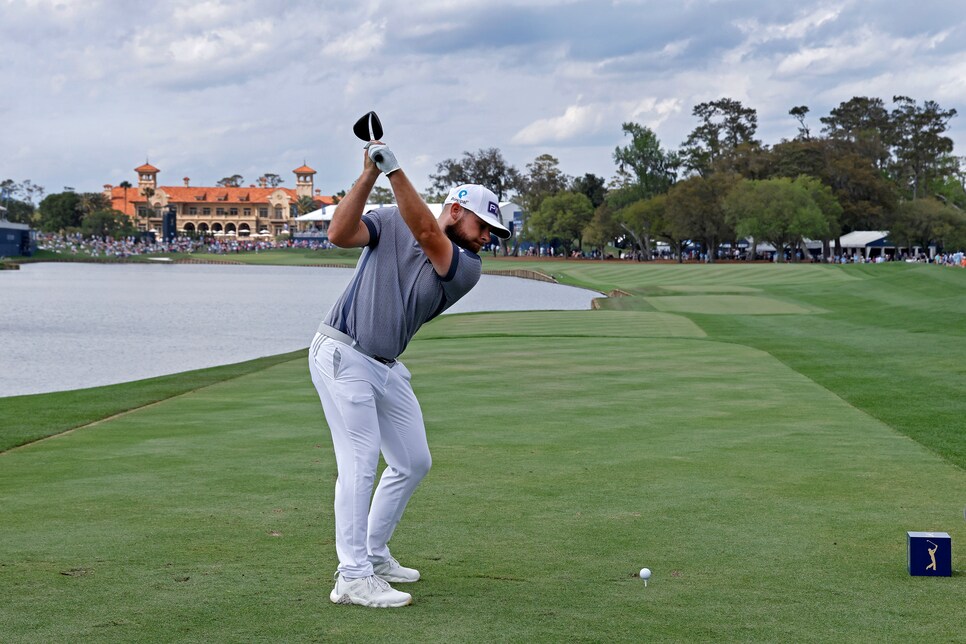 PONTE VEDRA BEACH — Tyrrell Hatton walked off the ninth at TPC Sawgrass Sunday fuming. He'd only hit two fairways on the front nine of the final round at the Players Championship, and he'd just rinsed his tee ball and made bogey at the par-5 ninth hole. But the Englishman came from the clouds to shoot 29 on the back side and equal the lowest ever back-nine score during the 49-year history of the Players Championship.
And it's not even Hatton's first 29 for nine holes in a tournament this year.
"Erm, I can't even think properly right now … actually, I did it in Abu Dhabi earlier this year," a near speechless Hatton said when asked if he'd ever shot 29 in his career.
The 31-year-old was right. He shot 29 on the back side at Yas Links in the final round of the Abu Dhabi HSBC Championship in January, which included a hole in one.
Besides that ace, Hatton's 29 at TPC Sawgrass is far more impressive given the stage and the elite field at the PGA Tour's flagship event. After an even-par (36) front nine, Hatton rattled off seven birdies, including five straight to close out beginning at the 14th. Hatton's 65 catapulted him to second place. Hatton equalled Rory McIlroy, Kevin Chappell and Shane Lowry for the lowest ever score of TPC Sawgrass' back nine, but first since that trio pulled it off during the 2016 Players.
Known for his hilarious, self-deprecating nature and colorful on-course banter, Hatton, a six-time DP World Tour winner, laughed when asked about "a rare smile" on 18.
"Yeah, I mean … considering where I was at the start of the back nine, I was probably tied 34th or something like that," Hatton said. "Especially with how I was hitting it off the tee on the front nine. I was struggling with a block fade, which it's just not a nice shot to have on a left-to-right wind."
Hatton's smile on No. 18 was no doubt influenced by a majestic recovery shot he hit from the pine straw in the right trees. He negotiated a terrible lie and carved a gripped-down 4-iron from 203 yards to 10 feet and made the birdie.
"Sure, it was a risky shot, but it never crossed my mind to just try and chip out," Hatton said. "The wind was sort of in off the left so it was kind of helping me. I was just trying to cut it. What made [the shot more impressive] was the fact that I couldn't get the club properly behind the ball and had to hover it quite far back. For it to come out as well as it did, I was delighted. Very happy to hole the putt at the end of it."
With this year's Players Championship purse boosted to $25 million and the winner receiving a record $4.5 million payout, Hatton gets $2.75 million for the runner-up finish, which is over a $1 million more than he got for winning the Arnold Palmer Invitational in 2020.
But Hatton said the biggest benefit was how a second place would contribute to his season-long effort to finish inside the top 50 on the FedEx Cup who qualify for the BMW Championship in the playoffs. Do that, and Hatton is eligible for all the PGA Tour's designated events in 2024.
"Well, look, money's great, but like at the end of the day, I'm 69th in the FedEx Cup," said Hatton, who is projected to move to 25th. "After being in the tournament at Bay Hill for as long as I was on Sunday, to only end up with 110 points was disappointing."
Hatton was then asked about the tour's schedule of eight designated events next year that will feature no 36-hole cut and reduced fields of between 70 and 80 players.
"I mean if you play well you earn your right to be there," he said. "It's as simple as that where it's a level playing field. If you play better, then obviously you're going to be in the bigger event. Sport is brutal, and golf's no different."