PLAYERS CHAMPIONSHIP
Players 2023: This is it, this is the worst break you'll ever see, as Max Homa's drive is robbed by flagstick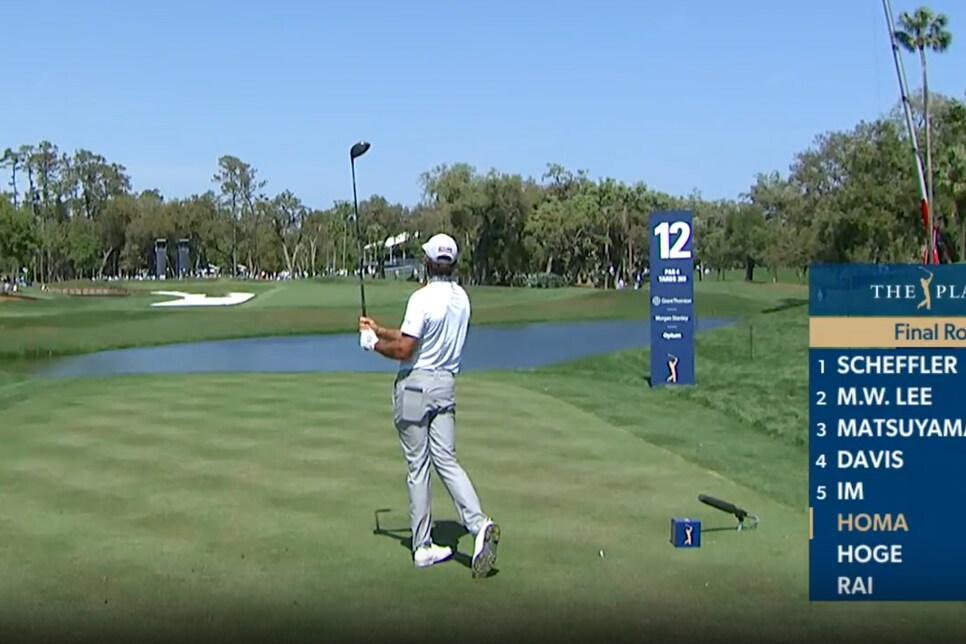 PONTE VEDRA BEACH — This is why you pull the flag, folks.
Max Homa is making a run Sunday at TPC Sawgrass, five under through his first 12 holes at the Players Championship. That's despite one of the worst breaks you'll ever see.
Following an eagle at the par-5 11th, Homa went for the green at the driveable 12th. Homa, one of the hottest players in the sport, smoked his tee shot that looked like it was never leaving the flag. Turned out, it didn't, as his ball smacked the flagstick and ricocheted towards the pond.
Should Homa have had his caddie man the stick? Hindsight is 20/20, but feel like his loop let him down. (We kid, we kid.)
Luckily for Homa, a strip of rough was guarding the water, an element that while architecturally a crime sure seems to have come in handy for Homa. Your classic good break-bad break, if you will.

Homa got up-and-down for birdie to move into T-4 with the leaders just getting their rounds started. And for those wondering, here is the science behind why you should always take the flagstick out when you have the chance.