Players Championship
Players 2023: Is suspension of second-round play delaying the inevitable, Rory McIlroy missing the cut?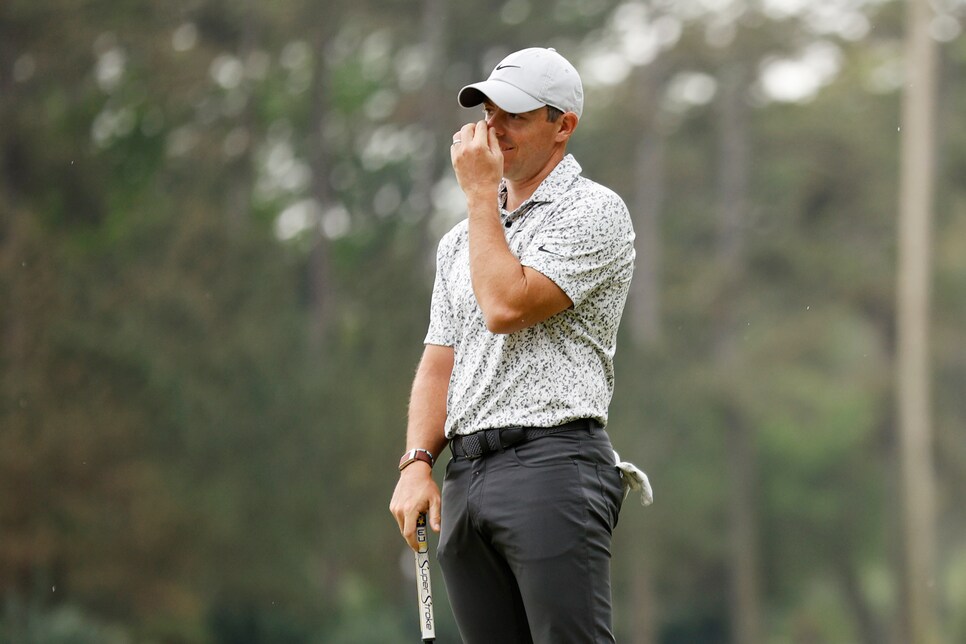 PONTE VEDRA BEACH — Rory McIlroy is designated for reassignment Saturday in the Players Championship. And so are several other elite players in the PGA Tour's flagship event unless their fortunes or form improve.
When play was suspended at 4:27 p.m. EDT Friday at TPC Sawgrass, McIlroy was maneuvering his way towards the weekend off in the $25 million designated tournament. Winner of this event in 2019, the native of Northern Ireland was two over par through 10 holes and six over for the tournament, well outside the projected cutline of one-over 145. Now he has to return at 7 a.m. Saturday with 71 other players to complete his second round and faces a pitch shot of 51 feet for his third shot on the par-5 11th hole.
In other words, the World No. 3 has serious work to do to avoid missing the cut for the second time in three years and sixth time overall. The cut is low 65 scores and ties, and there are currently 67 players at one over or better.
Struggling with a new driver and losing 3.356 strokes on the greens, McIlroy hasn't had much to lean on over his first 28 holes, making just three birdies. Epitomizing his frustrations was his 22-foot birdie attempt on the par-5 ninth hole that was dying just as it arrived at the right edge of the cup. Instead of falling, the ball circled to the back and sat on the lip. McIlroy could only laugh as he looked toward caddie Harry Diamond.
With gusting winds strafing TPC Sawgrass, not many players were yukking it up, and several prominent names either needed to go into attack mode over their remaining holes or had to hope that a Saturday forecast that called for winds of around 15 mph would push the cutline higher.
After a second consecutive one-over 73 Friday morning, Justin Thomas, the reigning PGA champion and 2021 winner of the Players, was among 14 players tied for 68th at two-over 146. Also in that group is Presidents Cup teammate Tony Finau, though he has eight holes to complete on Saturday, and 2019 Open champion Shane Lowry, who rallied for a 69 after an opening 77.
Reigning U.S. Open champion Matthew Fitzpatrick headlines a large group at three-over 147 after a 71, and, barring a complete collective meltdown by his peers, is done for the championship.
Chris Kirk and Kurt Kitayama failed to duplicate their recent Florida form. Kirk, who won the Honda Classic two weeks ago, carded a second-round 75 and finished at 148. Kitayama, who captured his first tour title at the Arnold Palmer Invitational on Sunday, is going home after 76-149. Meanwhile, API runner-up Harris English needs an epic heater in his final nine holes sitting at seven over par.
World No. 1 Jon Rahm withdrew before the start of his second round due to an undisclosed illness. He was under the weather before the tournament was under the weather.
First-round leader Chad Ramey found the water twice at the par-3 17th island hole and suffered a quadruple bogey. He is four over through 10 holes and trails clubhouse leaders Christaan Bezuidenhout and Adam Svensson by four strokes. Bezuidenhout has to complete four holes Saturday morning while Svensson, coming off birdies at his last two holes before the suspension, has seven.
The third round will commence at approximately 10:40 a.m. with players going off on both the first and 10th tees in threesomes.