Be Right
Players 2022: Tony Finau reveals the one thing he always splurges on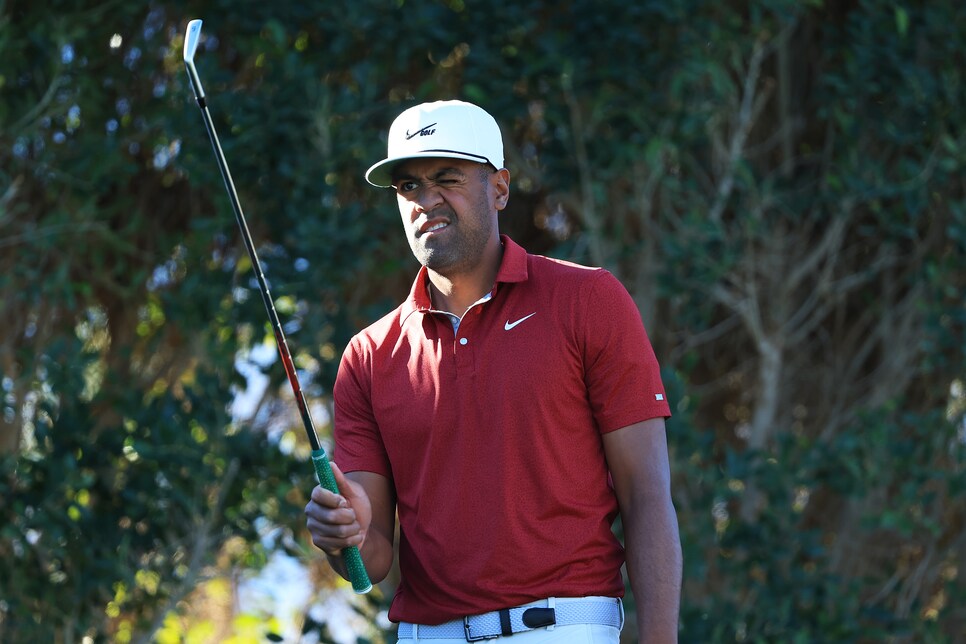 Tony Finau did not grow up in a family of means, which might explain why, despite earning over $25.6 million just on the course in his career (so far), you'll never catch him spending superfluously. Of course, having five children to provide for plays a factor, too.
But there is one thing Finau never, ever skimps on—food. Lots of it. On this week's episode of the "Be Right" podcast, which Finau joined as our guest ahead of his sixth appearance in the Players Championship, the two-time tour winner admitted he's not afraid to go the hell off when it comes to ordering grub.
"My wife accuses me of over-ordering," Finau said. "But I tell her, look, I'm not an extravagant spender. I got my wife a beautiful home, a nice car, but I've never had anything for myself. I literally just bought my first truck -- my first car ever, this past summer. First car ever under my name. I'm not really that into 'things.' Most of my clothes I get from Nike, right? I don't really spend a lot. Anything my kids need, of course. But I told [my wife] the one thing I'm willing to spend money on is food. If I feel like I want something, I will literally order it just to try it. I just want a nice meal, and that's one thing I don't ever mess around with, my appetite."
As you may recall, Finau proved that in a big way after his career-narrative-altering win at the Northern Trust at Liberty National last August. Not only did Finau chow down at Ruth's Chris to celebrate the victory, he then ordered McDonald's late night, around 3 a.m. to be exact. And this was no Happy Meal, either. Finau went Big Mac, Double Quarter Pounder with cheese and 10 chicken nuggets. "I had no problem cleaning all of it up," Finau said of the legendary post-midnight snack.
While much of our discussion revolved around food (is there anything better to talk about?), Finau did talk about the state of his game, the challenge TPC Sawgrass will present this week, his incredible Instagram "walk-in" videos inspired by NBA players, and much more. Please, have a listen to our full interview with Finau below (plus our Players picks).