News & Tours
Tony Finau celebrated win with steak dinner and late-night McDonald's run, proves why he's the people's champ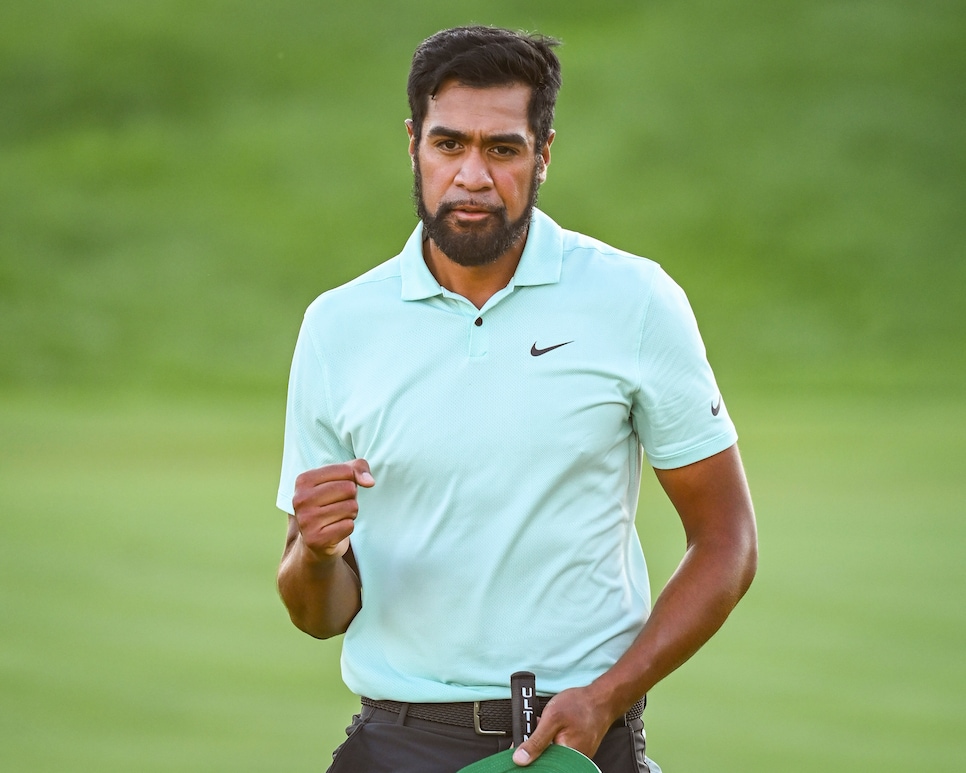 Tony Finau captured his long-awaited second tour win on Monday, a win universally cheered given Finau's popularity among the golf populace. How Finau celebrated this victory only underlines why he is the people's champ.
Speaking to the media Wednesday at the BMW Championship, Finau detailed how he brought in his triumph at Liberty National, which involved two dinners … one of which was a late-night McDonald's run.
"We went to Ruth's Chris after I left the course with my manager, my caddie and my coach Boyd, and we had a meal. We finished, leaving there about 11:00," Finau said. "I couldn't really sleep. I was still on quite a high, which was cool. Then about 3:00 a.m. came around after returning some messages, talking to some family, and then Boyd and I got hungry again so we went to McDonald's about 3:00 a.m. and got some fast food.
"I'm not really -- I haven't been into fast food like I was when I was a kid, but I felt like that was worth the price of admission at the time. We hit McDonald's at 3:00 a.m.; I fell asleep about 5:00 a.m.; I was back up at 8:00 a.m. and normal routine. I worked out in the morning and then I shot my way over here. That's kind of what I was up to."
Granted, 3:00 a.m. may lean towards an early breakfast rather than a second dinner. (Or as one food chain used to dub such excursions, a "fourth meal.") And it's not like Finau rolled up to the Golden Arches for a small order of fries, either.
"I had a lot. I ordered a Big Mac, I had a Double Quarter Pounder with Cheese and then 10 chicken nuggets," Finau said. "It reminds me of when I was a kid and I had large fry with Oreo McFlurry and a bottled water. And I had no problem cleaning all of it up."
That is the order of kings. And an order that may have Big Tony reaching for Tums.
Keep in mind, that's after a playoff win. Who knows what burger bounty awaits if Finau wins the $15 million that comes with the FedEx Cup?
Finau tees off at Caves Valley on Thursday with Jon Rahm and Cam Smith at 11:21 a.m.