You're kiddin' me
Players 2022: There are bad breaks, and then there's what happened to Paul Casey on the 16th at TPC Sawgrass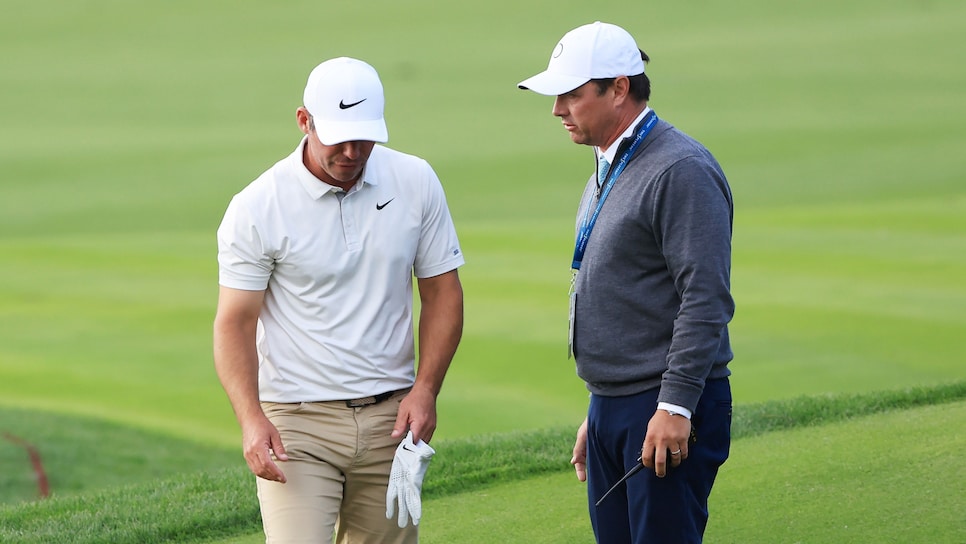 PONTE VEDRA BEACH — Paul Casey didn't win the Players Championship on Monday, which some will say fits his career narrative. The 44-year-old Englishman has had an impressive career—18 wins on the DP World Tour (15) and PGA Tour (three)—but has come up shy in bigger events.
And yet it's hard to blame him for not pulling things out at TPC Sawgrass. Not with the break he got on the par-5 16th hole.
Three under on the day but still two shots back of Cameron Smith, Casey watched off the tee as he hit a nice tight draw into the middle of the fairway. What he couldn't see is that after it hit the fairway it rolling into arguable the worse spot imaginable.
Golf Channel's entire announce team struggled to think of another example where a player's ball fell into an embedded ballmark. Under the Rules of Golf, players can get relief if their ball is embedded in a mark made by their own ball, but only their own.
After Casey got a look, he was informed by a rules official that indeed he had to play the ball as it lied. He had 210 yards to the hole after his 308-yard drive, and he contemplated still going for the green in two. But after discussion with his caddie, Shannon Wallis, he decided to hit a hooked punch shot, advancing it 122 yards.
From there Casey's third shot hit the green and rolled just off the front. He would get up and down for par, to stay two back of Smith. He would made two more pars to close things out left him with a three-under 69 and a solo third-place finish.
After the round, Casey could really only laugh about the situation. "Oh, you need a little bit of luck sometimes, don't you? That wasn't very good luck, was it?"
Casey admitted he was torn on how to play that second shot. "Deep down I wanted to go for it out of that lie, but it felt too risky," he said. "I thought I could still make birdie, and then who knows what happens over the last two. Look what happened over the last hole.
"It would have been brave, but maybe foolish to try to go for it. But it's a shame. It was the best drive I hit all day."