Highlights
Players 2021: You can't play No. 17 any better than how Adam Scott has this week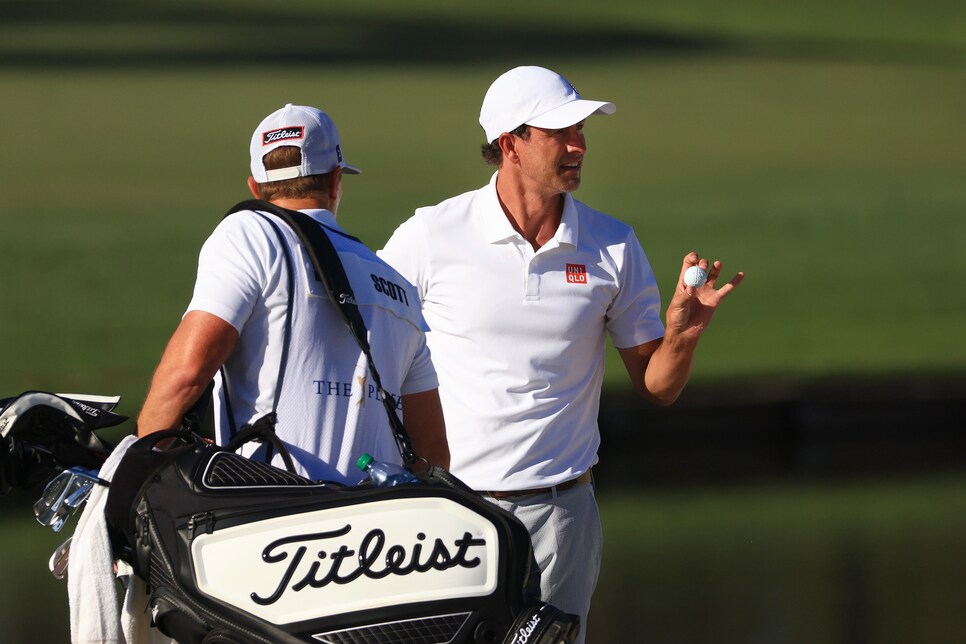 The world's best golfers are playing for a supersized $15 million purse at the 2021 Players Championship. If they also have a weekly closest-to-the-pin contest going on No. 17, though, then Adam Scott has already cleaned up.
On Saturday, the 2004 Players champ hit his tee ball to two-and-a-half feet on the treacherous par 3. A fantastic result for anyone—unless you're Scott. That was actually his *worst* shot on the hole through three rounds.
Yep, you read that right. Scott has basically had a kick-in for birdie on each of the first three days. On Thursday, it was one foot, seven inches. On Friday, one foot, eight inches. And then today, that weak effort that will still likely be the best effort of anyone who made the cut. Have a look at these three beauties:
That's five feet, nine inches. Total. For three shots. Incredible.
And that's six total strokes taken on the hole through three days. Keep in mind that Ben An needed 11 on Thursday alone. Then again, we shouldn't be too surprised considering Scott's 18 birdies on the hole are the most since 2008.
Scott still has work to do, though, if he's going to match Paul Azinger in 1987 and Kyle Stanley in 2017 as the only two players to birdie the hole all four rounds at a Players Championship. Who knows, maybe he'll actually even need to line up a putt on Sunday.