News
Player disqualifies himself at U.S. Amateur after realizing caddie's error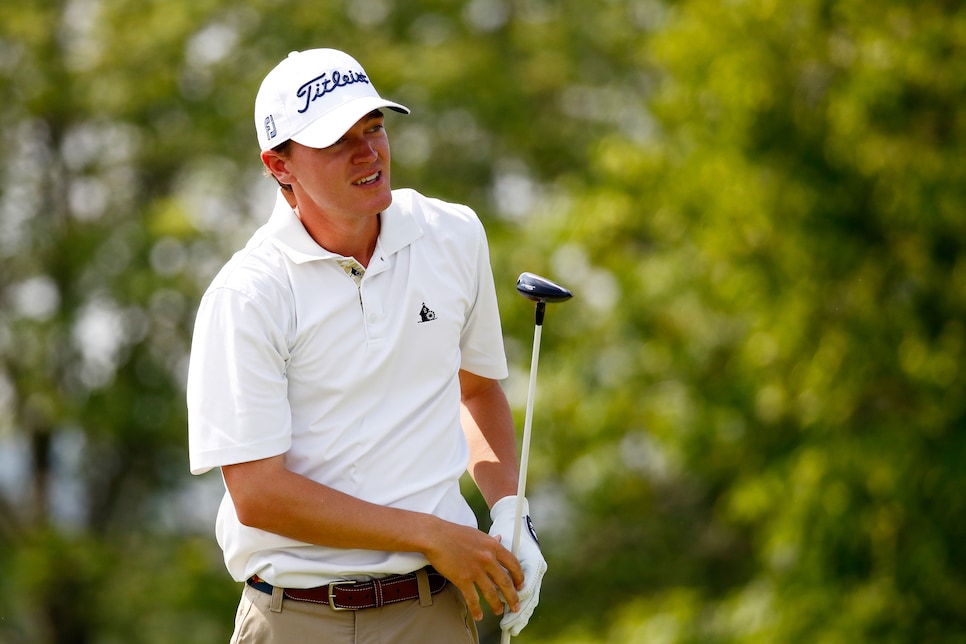 The USGA's had its share of controversies for one lifetime; the last thing it wants is another incident to overshadow an event. So while "U.S. Amateur rules issues" likely makes the governing body -- as well as golf fans -- wince, it's an episode marked with integrity and class.
Christopher Crawford, who we profiled at this year's U.S. Open, was competing at this week's Amateur, and on pace to qualify out of stroke play into the 64-man match-play tournament. However, during his second round on Tuesday at Bel-Air Country Club, the 23-year-old Crawford heard his caddie use slope when discussing an upcoming shot. This caught Crawford's attention; while measuring instruments are allowed in amateur tournaments, the slope-reading component is prohibited. Because Crawford's caddie -- a last-second fill-in, according to ESPN's Bob Harig, after Crawford's intended looper got sick -- had it on for the entire round, he disqualified himself for "multiple uses of a distance-measuring device with the slope feature activated by his caddie."
"This is the biggest amateur tournament, and it's a commitment financially," Crawford told Harig. "To have it end in such a disappointing way is pretty crushing."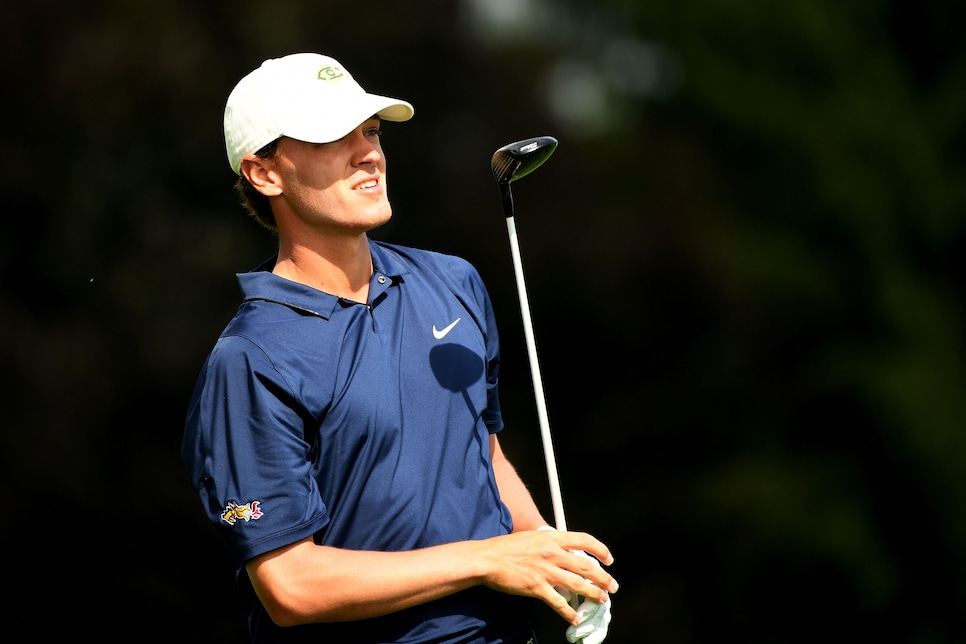 However, when asked if anyone would have really known if the device was on, Crawford was steadfast in his decision.
"I didn't gain an advantage but I know the rules," he said. "Bobby Jones said you might as well congratulate a man for not robbing a bank in that situation. I knew what the rule was and I didn't have a choice. I know nobody else would have known. But I knew. I knew what the rules was. It's just the way it is."
Though missing out on the Riviera proceedings is a psychological blow, tournament finishes ultimately get lost to history. A player's character, however, withstands the test of time.
Crawford is contemplating a professional run this fall. Let's hope karma delivers good vibes in his endeavor.