News
Amateur Chris Crawford gets the ultimate mulligan: A chance to play in his second straight U.S. Open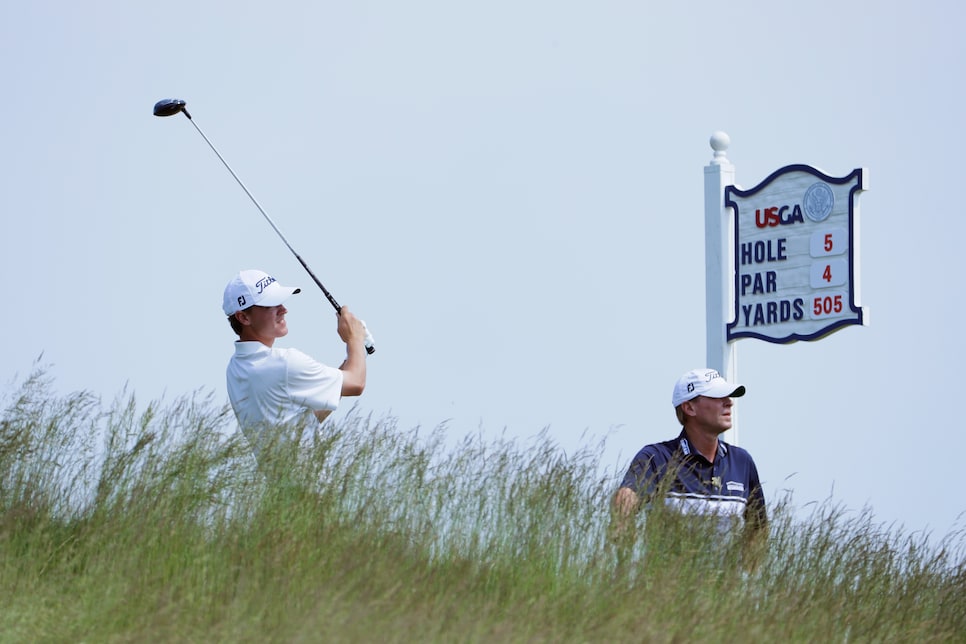 ERIN, Wis. -- Most eyes this week are fixed on the superstar likes of Dustin Johnson, Jordan Spieth and Rory McIlroy, but one of the intrinsic appeals of the U.S. Open is its, well, openness. It's society's original reality competition, giving any golfer a chance to spar against the best of the best. That these Tin Cup aspirations are mostly delusional is not the point. What you do with that moment is.
Christopher Crawford earned such an invite to Erin Hills. Crawford is one of 14 amateurs in the field this week, one of the few that didn't spend the past year on a college squad. Actually, that's not true; Crawford was part of Drexel's golf team. The Bensalem, Pa., native served as an undergraduate assistant for the Dragons, helping the club while working toward his degree.
Though Crawford's a coach, there's no doubting he's a player. This is his second consecutive U.S. Open appearance, turning in a respectable 76-76 at Oakmont last summer. He even briefly made headlines, albeit not for wanted reasons, when his caddie broke his ankle during the event.
But Crawford's back at the Open, hoping to watch the weekend proceedings from inside the ropes. Playing practice rounds with Spieth, Steve Stricker and Jim Furyk this week, Crawford sure as hell didn't look like a tourist. On many occasions, the 5-foot-11 Crawford was miles past their drives, and his compact iron swing looks awfully consistent when hitting second shots. Admittedly, he's raw around the greens, the creativity a tad bigger than his execution. Yet the observer walks away with the rare impression that this amateur belongs.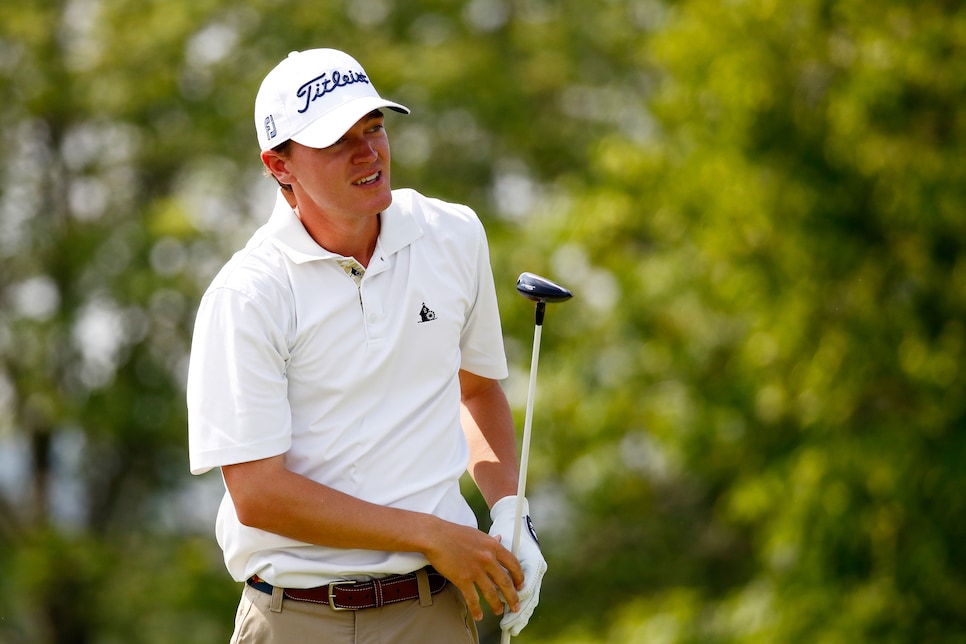 For many in Crawford's position, simply making it this far is cause for celebration. And rightfully so: out of 9,500 entrants, only 156 are still standing. When conversing with these guys, they speak with a "I'm just happy to be here" inflection, like they just won Willy Wonka's golden ticket. Their attention is routinely broken, distracted by the passing of a Rory or DJ, the sight of a television personality or even the surrounding crowds. What normal person wouldn't suffer sensory overload?
Because, in truth, they're not challengers. Possessing a competitive spirit, absolutely; you don't get here without one. They're also realists, understanding the obstacle ahead. And rather than worry about this Titanic struggle, it actually imparts a sense of relief, knowing not much is expected. The week is treated like a vacation, a reward for their work. Their rounds are almost secondary in nature.
Crawford was that person last year. He's far from it in Wisconsin.
Speaking with him on Tuesday night, "strategy" was Crawford's mantra, citing the homework he and caddie Ben Fold have put in at Erin Hills, a sentiment spurred by 2016's experience.
"I had a few misses in planning that really cost me last year," Crawford said. "I didn't have a sound enough game plan to get around Oakmont. Just a few misses can cost you big time."
While other amateurs discuss their practice-round adventures with professionals like your friend describing a celebrity run-in, his assessment on the routines of Stricker and Furyk reminds one of a student taking a professor's words to heart.
"Their games are different, but what you can learn from how they conduct themselves in terms of preparation, especially around the greens, can speak to everybody," he stated.
Crawford breaks down the course as if he designed it himself, pointing out where he needs to be and, just as importantly, where to miss. His confident, yet practical, self-assessment instills a conviction that this kid can make the cut.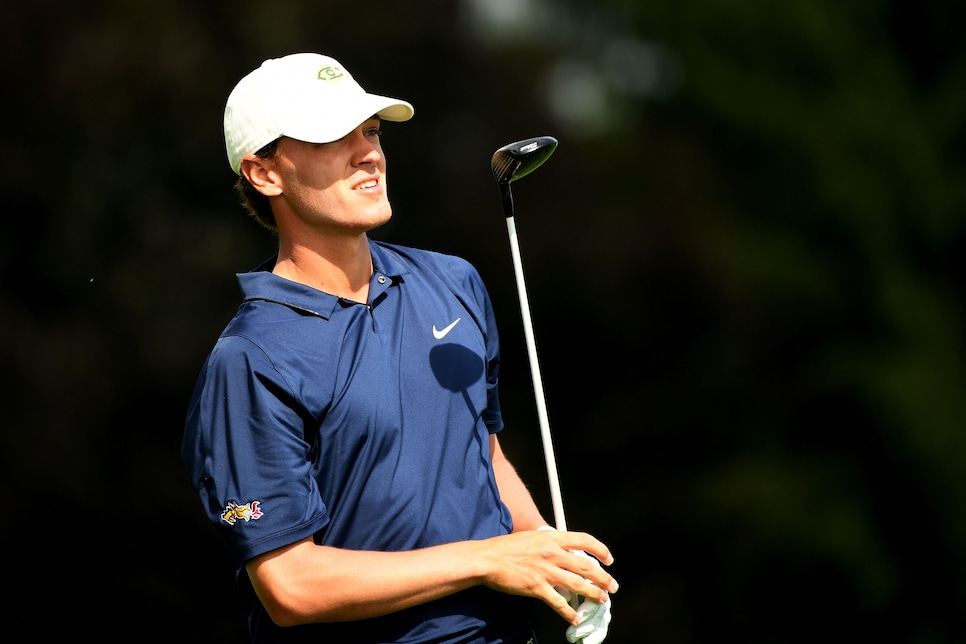 Make no mistake, the idea that Crawford will make some noise is akin to one climbing Mt. Everest in sandals. There will be players in the world's top 10 who will lose their battle with Erin Hills. If it can happen to golf's premier talent, it can damn sure happen to an assistant golf coach.
But he doesn't seemed overwhelmed at such a prospect, ready to tackle the task at hand.
"I don't want to be result-focused; I have to keep my emotions," Crawford said. "If I do these things though, we should be OK and give ourselves a chance."
Crawford's chance begins Thursday morning. You better believe he's ready for it.