The Loop
Pink flags, black raspberries, and a surprise party for Hacker (real name)
On Friday afternoon, all the flags, flagsticks, and cup liners were pink, because that morning the women had held their nine-hole member-guest tournament (with a field of ten). Nine of us teed off at 2:15, when it was safely over. This spring, Gary, our superintendent, switched us to red, white, and blue flags, to show front, middle, and back hole locations, and some of the guys were confused, at first, by the pink flags, which from a distance looked red. The cup liners were a pulsing, electric pink, and they were so bright that they drew my putts into the hole, I felt. But some of the other guys experienced a repellent effect.
Growing near the lower tee on our fourth hole is a big wild-black-raspberry bush: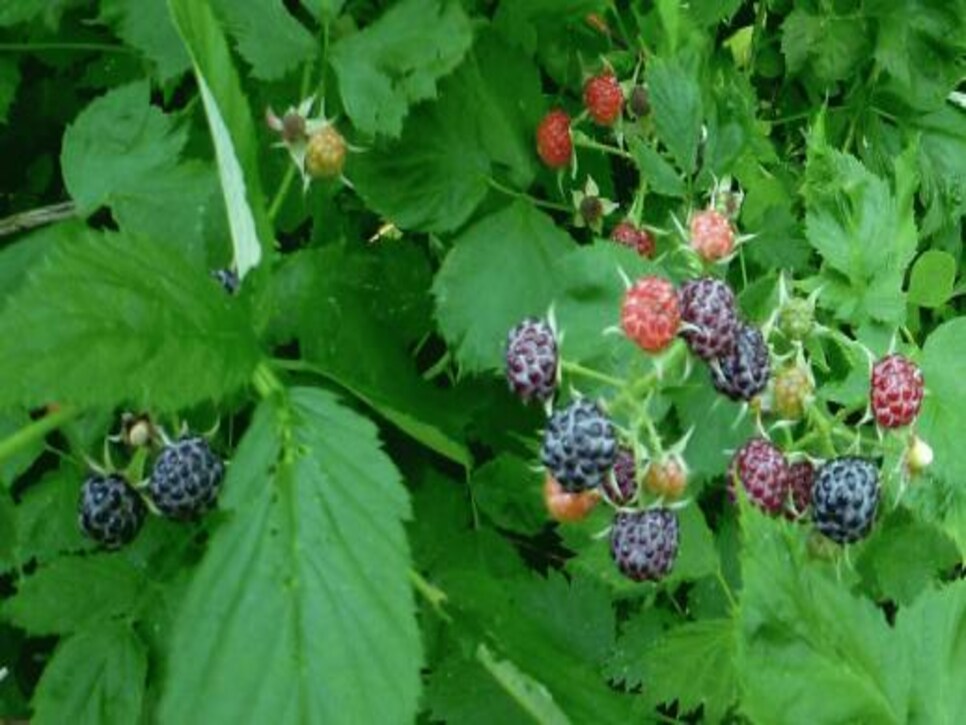 A longtime member of our club, whose name was Ed, used to pee there regularly, to discourage poaching, but he's been dead for several years now, so it's safe to eat them. They're rich in antioxidants, and so forth.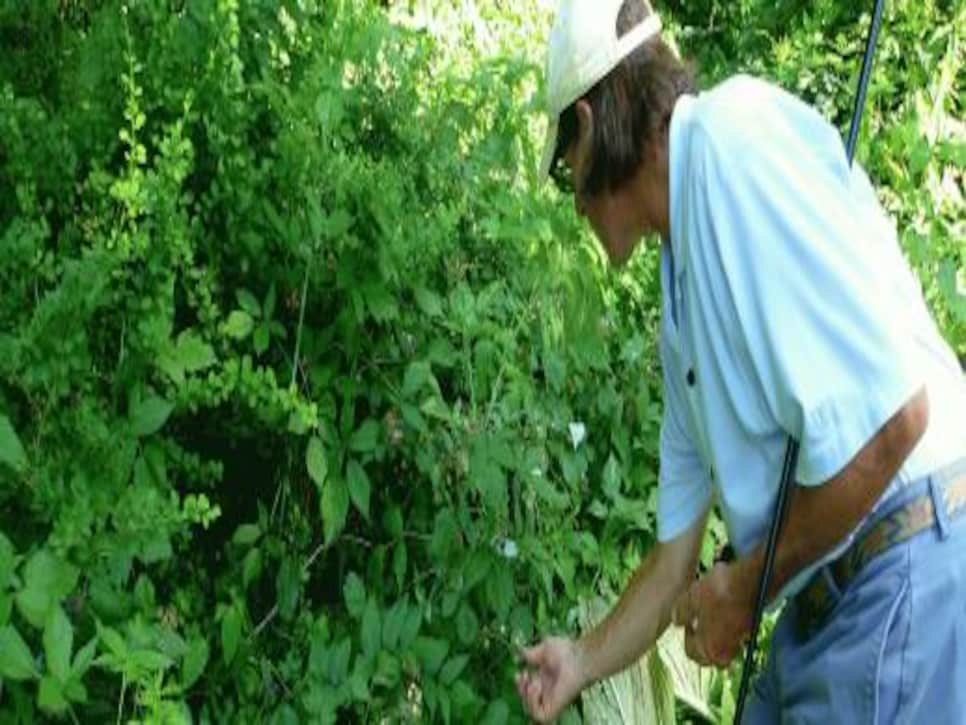 Our round was timed to keep Hacker occupied while his wife and daughters, against his wishes, made preparations for a surprise seventieth birthday party for him in the clubhouse. We made the turn exactly when we were supposed to, and we merged two of our threesomes into a sixsome when it seemed that we might finish before the guests had arrived.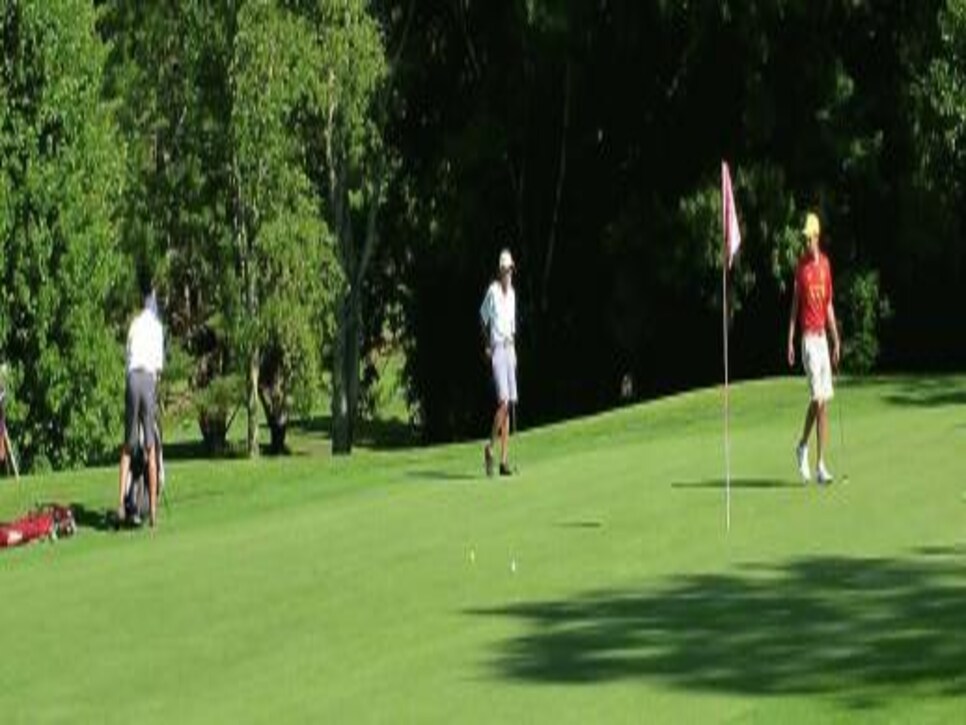 The only close call came on the fifteenth tee, when Joe and I realized that we could hear Hacker's wife giving directions to her helpers on the clubhouse porch. (She used to be a gym teacher, as did Hacker, and she knows how to make herself heard.) But Joe and I drowned her out by making a succession of stupid remarks, and the danger passed.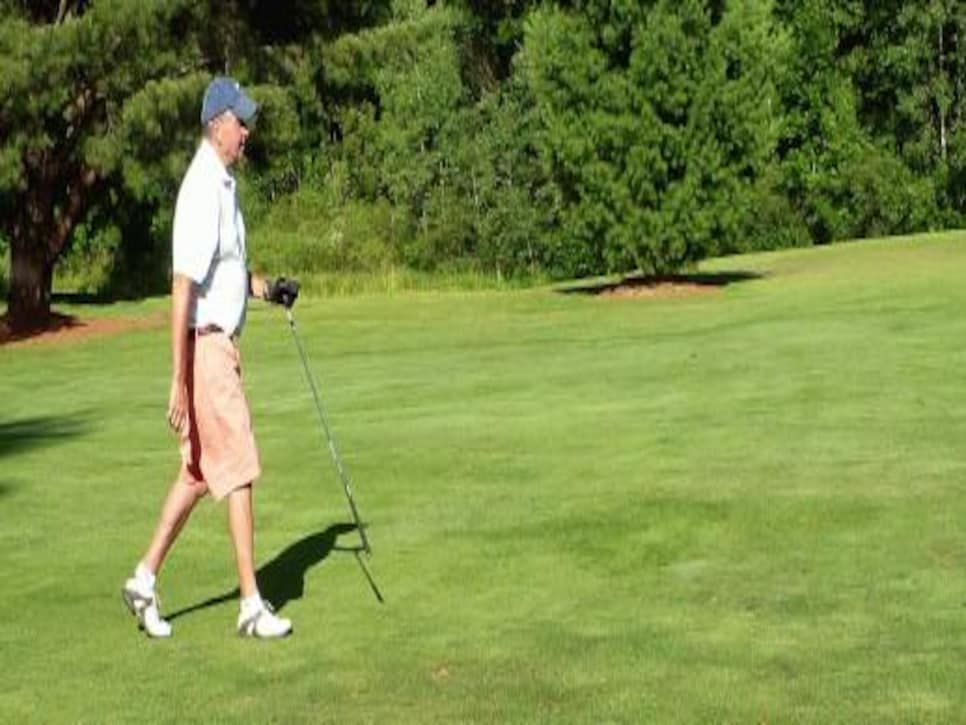 Hacker figured things out as we were coming down the eighteenth fairway. A large group of non-golfers was standing on the terrace above the green, and he realized that the people who for some reason were watching us play golf included his daughters, his wife's siblings, and all four of his grandchildren.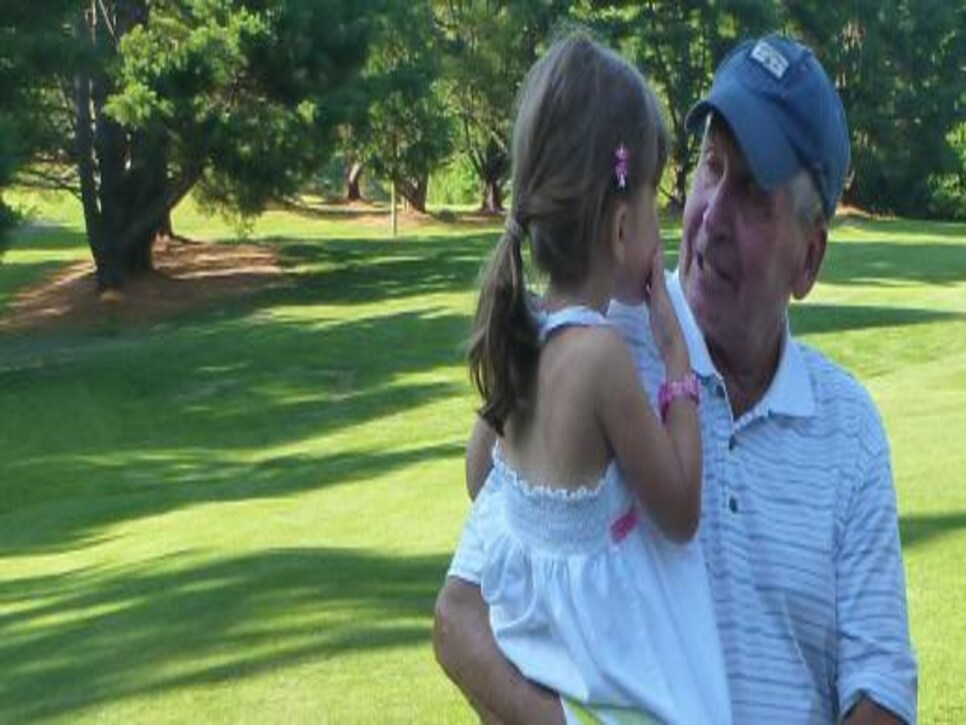 The party food, which had been planned by his wife and daughters, included french fries, miniature cheeseburgers, and make-your-own ice-cream sundaes -- all Sunday Morning Group staples.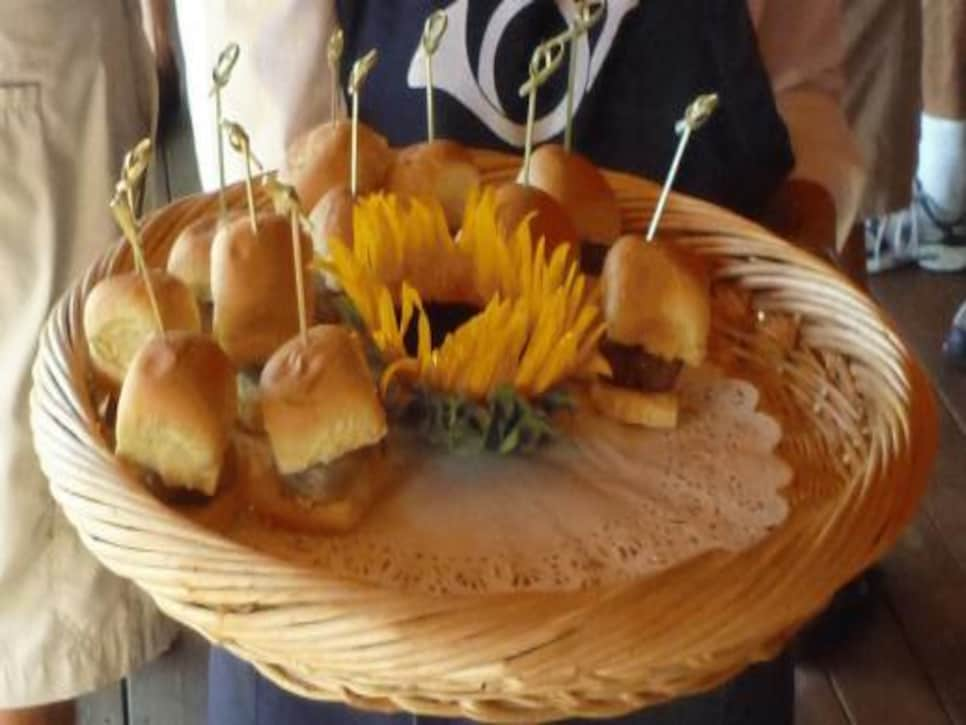 There were also sausages, shrimp on skewers, pigs in blankets, big platters of antipasto, and lots of other things. (On one table there was a platter of vegetable-type items, but I believe they were decorations.) Hacker had thought that we were going to order pizza from Nancy's restaurant and play night golf, so the party surprised him even more than it might have. But the night golf happened anyway, as soon as it got dark, so everything worked out.