First Cut
Ping i525 irons: What you need to know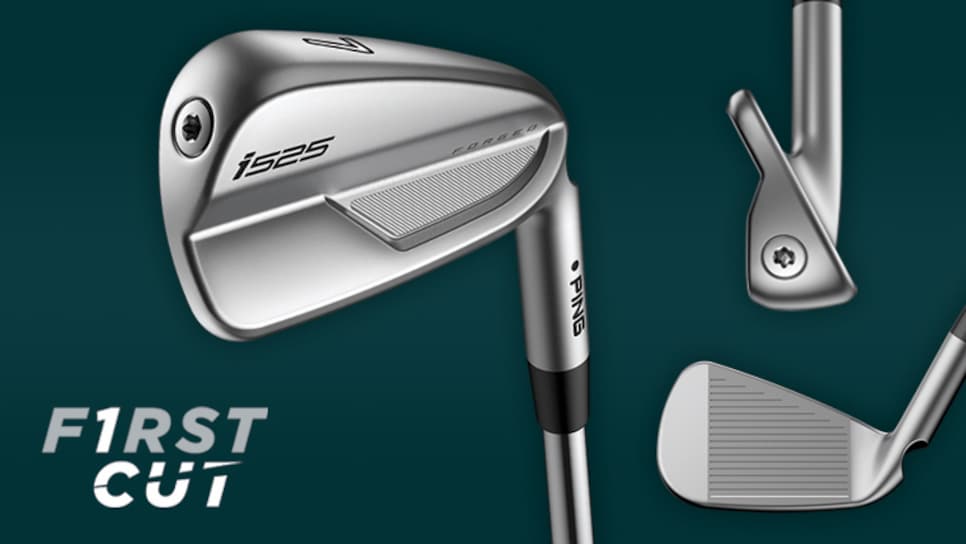 WHAT YOU NEED TO KNOW: Ping takes its players-distance iron and updates it with a more flexible face that delivers not only more yards, but in a more consistent, predictable manner. A revamped use of polymers inside the clubhead enhances sound and feel as well.
PRICE: The manufacturer's suggested retail price is $205 per iron with stock steel shaft and $220 per iron with stock graphite shaft.
THE DEEP DIVE: When Ping introduced its i500 iron in the summer of 2018, it was a players-distance iron with a heavy emphasis on the distance part of the equation. In creating its replacement, the i525, the design goal was to enhance the distance, but do so in a manner where it was more predictable while preserving the forged-face construction and giving the player more of a player-ish look.
"The i500 was long from heel to toe and we slimmed this down to make it more pleasing at address," said Ryan Stokke, Ping's director of engineering. "We wanted to make it as ballistic as possible but in the right fashion with the proper balance of blade length, offset and top rail thickness."
According to Stokke, the best method to achieve that was to use a forged, variable-thickness maraging-steel face with a 17-4 stainless body robotically plasma welded together in a hollow construction. The high-strength of the maraging steel allows the face to flex, but that rebound is enhanced through the use of an internal sole undercut.
"We learned some things from the cascading sole design," Stokke said. "You can move stress out from the face to the top rail and sole. The undercut we use in this design allows stress to move deeper into the sole. That reduces stress on the face to allow not only for more bending, but more uniform bending in the center of the face. That not only pushes ball speed, but makes a high ball speed more predictable, which is what players in this category want."
Although ball speed gains and changes in look are readily apparent, there are several other design heroes that won't be as easily detected. Chief among them is a change to how the company applies hot melt—a polymer used inside the clubhead—to enhance sound and weighting properties.
"Previously the amount of hot melt wasn't consistent from club to club," said Stokke. "In the i525, we put it in on the back of the face and make it a consistent 4 grams in every head at a targeted location. That allows for a cohesive sound and feel throughout the set and helps get rid of higher-pitched frequencies for a quieter sound that makes the impact experience better for the golfer."
Toe and shaft tip weights—also used in other Ping irons—raises the moment of inertia in both the horizontal and vertical directions, helping to preserve ball speed on off-center strikes. On the face, machined "MicroMax" grooves are spaced tighter together, allowing for four more grooves, which helps reduce the chance of catching a flier with the short irons.
The irons are available in 3-iron through U-wedge in right- and left-hand. Stronger or weaker lofts are available through the company's PWR and Retro spec offerings, respectively. As is its custom with its commitment to fitting, Ping offers the irons in 10 color codes (lie-angle options) and fittings are available immediately at authorized Ping retailers.
The stock shaft is True Temper's Project X IO (5.5, 6.0, 6.5) in steel with numerous additional stock shaft offerings including the UST Recoil 760 ES SMAC (A), 780 (R, S) in graphite. The stock grip is Golf Pride's Tour Velvet 360. The manufacturer's suggested retail price is $205 per iron with stock steel shaft and $220 per iron with stock graphite shaft.