Equipment
How Ping was able to get more spin with its Glide Forged Pro wedges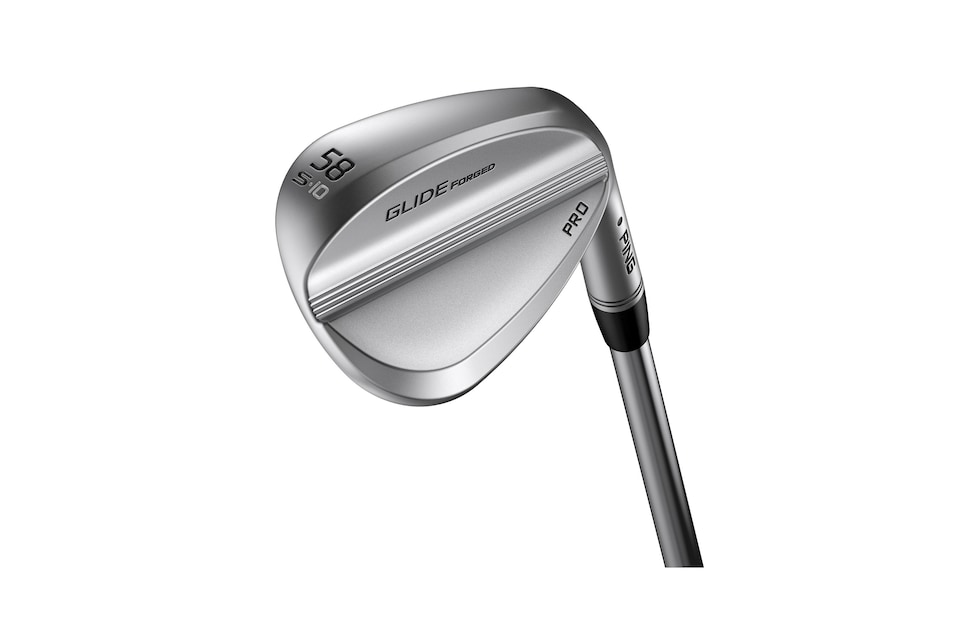 WHAT YOU NEED TO KNOW: The followup to Ping's Glide Forged wedges, which were introduced three years ago, the new Glide Forged Pro features more compact shaping, added lofts and a new emery blast surface roughness for enhanced friction and better spin.
PRICE: $200 (10 loft/bounce options, two sole grinds, 50-62 degrees).
The blade length on the Glide Forged Pro is a little more compact than Ping's standard Glide 3.0 wedges. But Ping's team also consulted with its staff of tour players and noted short-game expert Stan Utley to shorten a measurement called "hosel-X," or the distance from the head's center of gravity to the hosel axis. That distance might only be a 1/10 of an inch, but that speaks volumes to the better player, said Ryan Stokke, Ping's director of product design.
"This has a similar offset to Glide Forged, but it's what we call a little more of a capture feeling," Stokke said. "There's the blade length and there's also where the hosel connects. So we've taken out some of the hosel-X distance so the club actually feels shorter.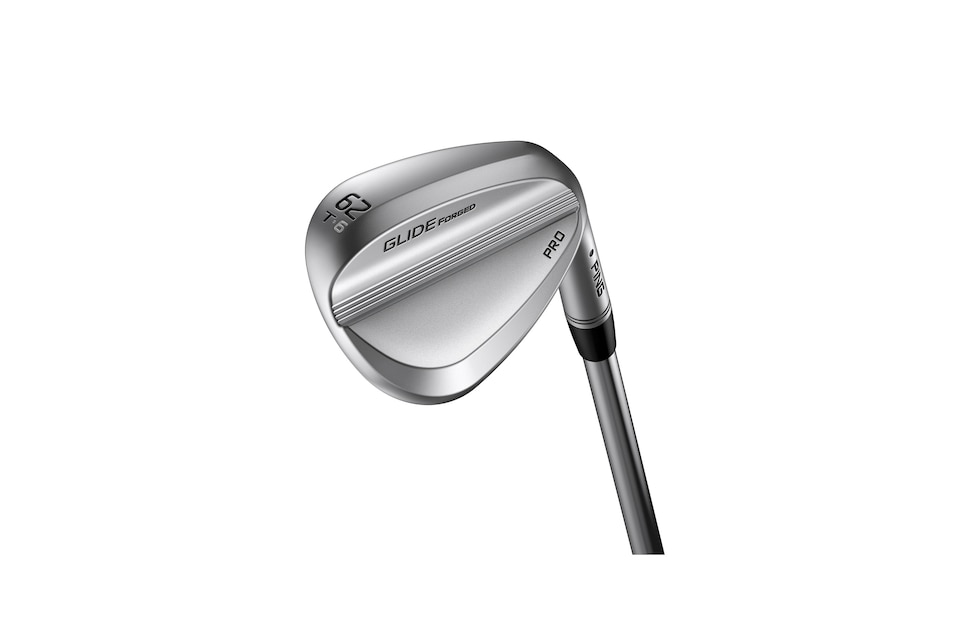 "There was always this desire to produce a shotmaker's wedge and what are the characteristics. So that's why it has that capture, little smaller, little more rounded profile. The actual measurement can seem like a little, but when you see how all those things like offset and shaping stack up, it really shows in the overall visual appearance of the golf club."
The Glide Forged Pro is forged from 8620 carbon steel, and like its predecessor it features a machined face and grooves. The grooves differ by loft. The lower lofts use a 20-degree sidewall angle for better full-swing performance, while the higher lofts feature a sharper 28-degree sidewall angle for better spin on the shorter shots.
Even more crucial to spin on those partial shots around the green, the Glide Forged Pro uses a new emery blast on the space between the grooves for enhanced friction, Stokke said.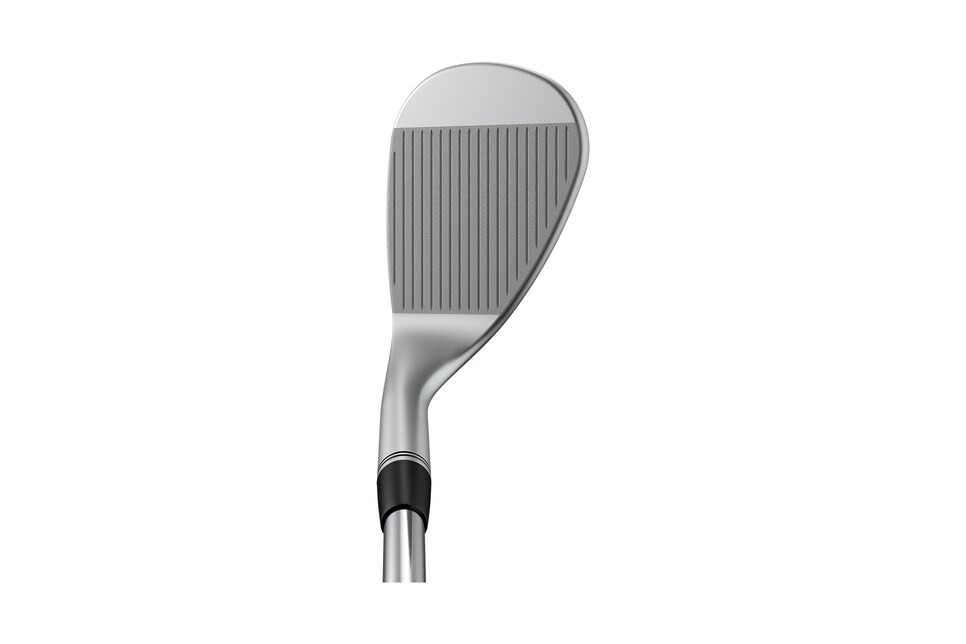 "Emery material is just a very jagged material," he said. "Where a lot of materials when you blast it imparts a certain texture, this just puts a lot more across the face. This gives us a better prediction of impact and launch angle and spin rate."
The two grinds target the demands of Ping's corps of better players. The S grind targets most golfers with a moderate bounce and sole width, trailing edge relief and a rounded leading edge. The T grind features a slightly narrower sole with three degrees less bounce and more trailing edge relief. The T grind includes a 62-degree low bounce option, while the S grind will feature a Ping Eye2-like 59-degree model with an homage to the Eye2's traditional higher toe (below).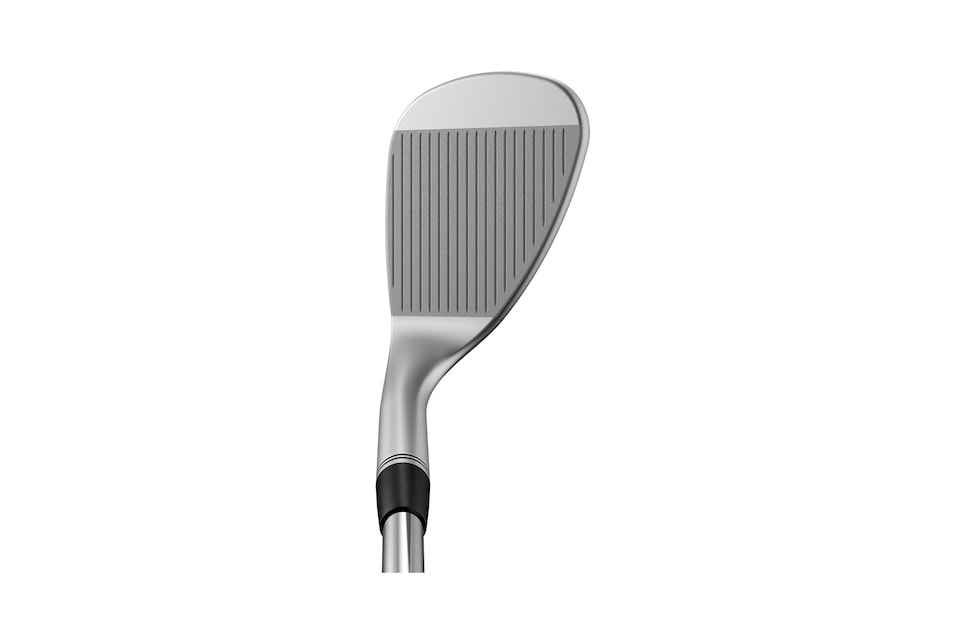 Stokke said the combination of elements targets better performance in those places on the course where players need it most.
"We didn't redesign the groove or anything like that, but when you look at how everything plays in with the club changes and sole changes and the emery blast, we are seeing real improvement in some of the secondary conditions that people play from," he said.
The Glide Forged Pro offers multiple customization options, including graphic elements, custom stamping and 13 paint fill colors. Beginning Sept. 1, customers can design their preferences on Ping's website.
The Glide Forged Pro ($200) is available in 10 loft/bounce options. That includes 50, 52, 54, 56, 58, 59 (Eye2) and 60 degrees in the S grind; and 58, 60 and 62 degrees in the T grind.