Equipment
Glide Forged is Ping's new wedge—that's right "Ping" and "Forged"—built for shotmakers and personalization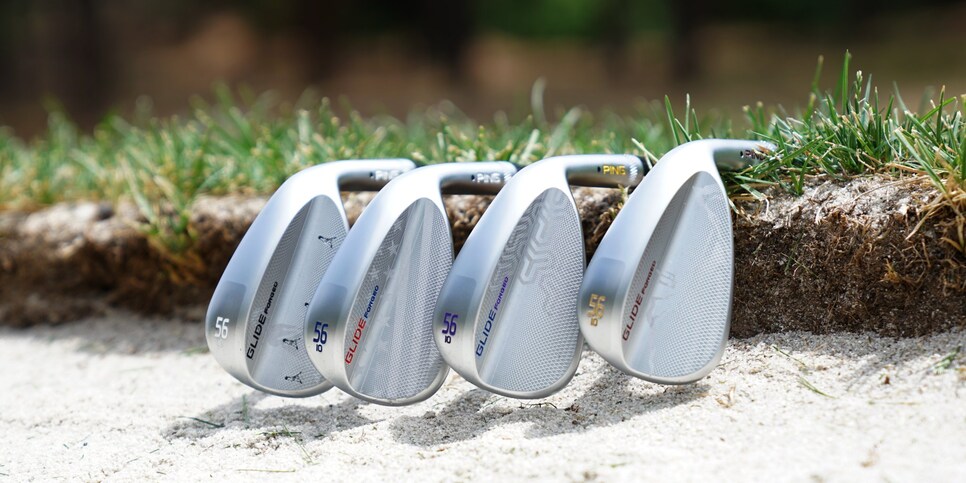 The Ping Glide Forged wedge is Ping's first forging in more than five years, and it reflects everything the company has learned in making its cast wedges. The twist is the difference in the construction yields two benefits: a softer feel and an easier opportunity for more personalization.
The latter is such a big part of the Glide Forged wedge's portfolio that Ping has developed an interactive website devoted to consumers personally configuring their wedges.
The Glide Forged is fashioned from soft 8620 carbon steel, and its compact size compared to the cast Glide wedges is aimed at players who prefer to manipulate the club more for shotmaking purposes.
The Glide Forged grew from Ping's engineers consulting with its staff of tour players and other professional advisors. That includes tour player Louis Oosthuizen, short game expert Stan Utley and top teacher Todd Anderson.
"Everything about the Glide Forged wedge is created around quality and performance," said John K. Solheim, Ping president. "From the 8620 carbon steel that produces the incredible feel to the tungsten toe weight that ensures forgiveness in a blade-style wedge, we made sure every detail was covered, including milling the back of the wedge to create a distinct, visually appealing pattern."
The Glide Forged website will allow golfers to personalize each wedges with custom paint fills (12 colors), stampings (three options) and graphics (four designs). A social media component enables players to share the design with friends even before the club is ordered.
Pricing on the Glide Forged wedge, which is available today, starts at $200 per club. It is available in six lofts (50, 52, 54, 56, 58 and 60 degrees).