The Loop
More spin the promise from Ping's new Glide 2.0 wedges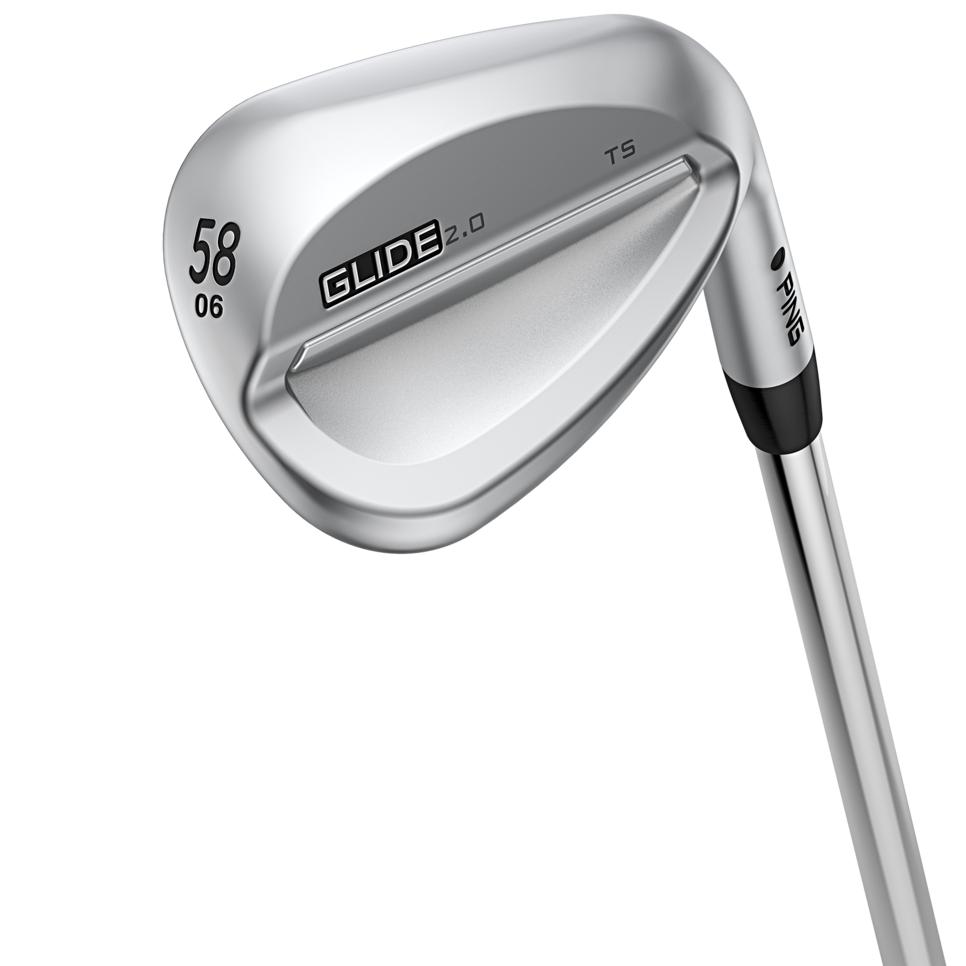 Although golf equipment manufacturers are not fond of some of the restraints placed on them by the USGA, almost without exception the R&D teams at these companies relish the task of how to make their clubs and balls even better within those confines. Such is the case with Ping and its new Glide 2.0 wedges. Despite the new regulations put in place by the so-called "groove rule" in 2010, the company's latest wedge line boasts milled faces with, according to the company, "sharper groove edges than any previous Ping wedge model."
"As many golfers are aware, we have a lot of knowledge and experience when it comes to evaluating and designing grooves," said John A. Solheim, Ping's chairman and CEO. "We worked closely with our tour staff to improve every aspect of the wedges. The players have been very pleased with the increase in spin rates, overall trajectory control, including lower ball flights, and the consistency of the carry distances."
The grooves in the lower-lofted wedges (46, 50 and 52 degrees) have a 20-degree sidewall and .005 of an inch edge radius for better full-shot performance. The higher-lofted clubs (54 through 60 degrees) have a 28-degree sidewall and .004 of an inch edge radius designed to produce more spin, especially on short-game shots.
The spacing on the grooves also is closer together, giving the lower-lofted models one additional groove compared to the original Glide with the higher lofted wedges having two additional grooves. The 431 stainless-steel heads feature to company's hydropearl chrome finish that repels moisture, thus reducing the chance of fliers.
"We're getting more groove edges on the ball, and the edges we're getting, especially at low speeds, is more effective," says Marty Jertson, Ping's senior design engineer. "Working with our tour players, across the board, we saw flight come down, spin increase and pretty much eliminating those shots that slide up the face."
According to Ping, the new grooves produced between 1,000 to 1,500 rpms more spin on shots between 40 and 70 yards and up to 500 rpms on full shots during testing. The sole grinds (standard, wide sole, thin sole and Eye sole options) and leading edge have both been refined to enhance turf interaction. In all there are 16 loft/bounce combinations with lofts ranging from 46 to 60 degrees in two-degree increments with the exception being no 48-degree model. The stock shaft is Ping's AWT 2.0 wedge shaft, however the KBS Tour, Dynamic Gold, N. S. Pro Modus3 105, XP 95, and Project X are also available at no upcharge. The Glide 2.0 wedges ($150 each) have been in play on the various tours since last fall with Bubba Watson and Louis Oosthuizen among those using the wedges.