News
Phil's flight plans, DJ's travel issues, and Na rips Erin Hills: U.S. Open Monday morning rundown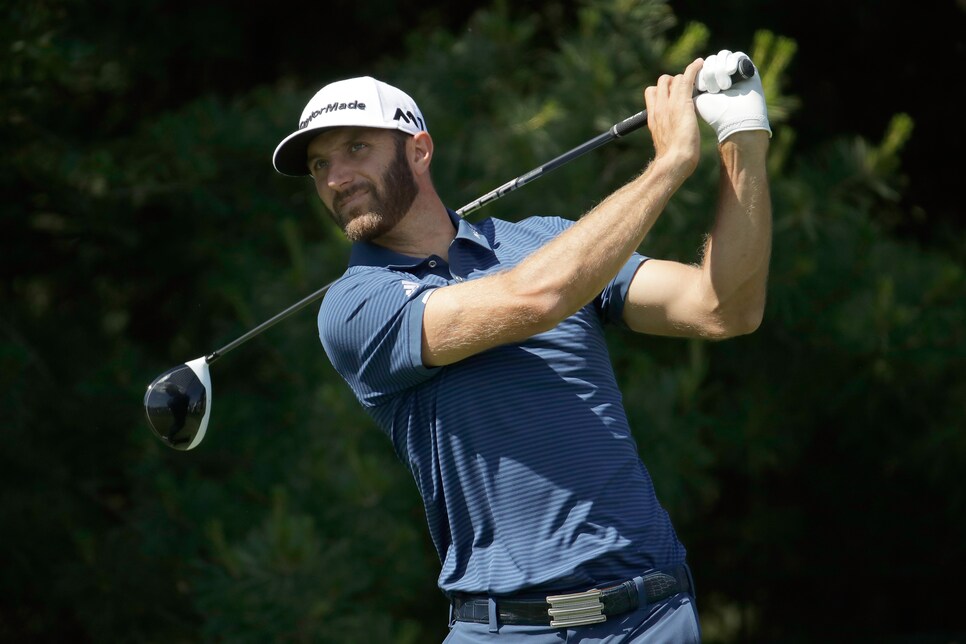 Welcome to the Dew Sweeper's U.S. Open rundown, your one-stop shop to catch up on the weekend action from the golf world. From the professional tours, trending news, social media headlines and upcoming events, here's every golf-related thing you need to know for the morning of June 12.
A double Berger in Memphis
It had not been a particularly memorable run-up for Daniel Berger as he returned to Memphis to defend his St. Jude Classic title, boasting just one top-15 finish in his last nine starts. His Sunday round began in likewise inauspicious terms, as he chunked his birdie chip on the first. However, the former Florida State All-American -- who, after barely making the cut, fired a Saturday 66 to get into contention -- holed out for par and never looked back, turning in his second 66 of the weekend for a one-shot victory over Charl Schwartzel and Meen Whee Kim.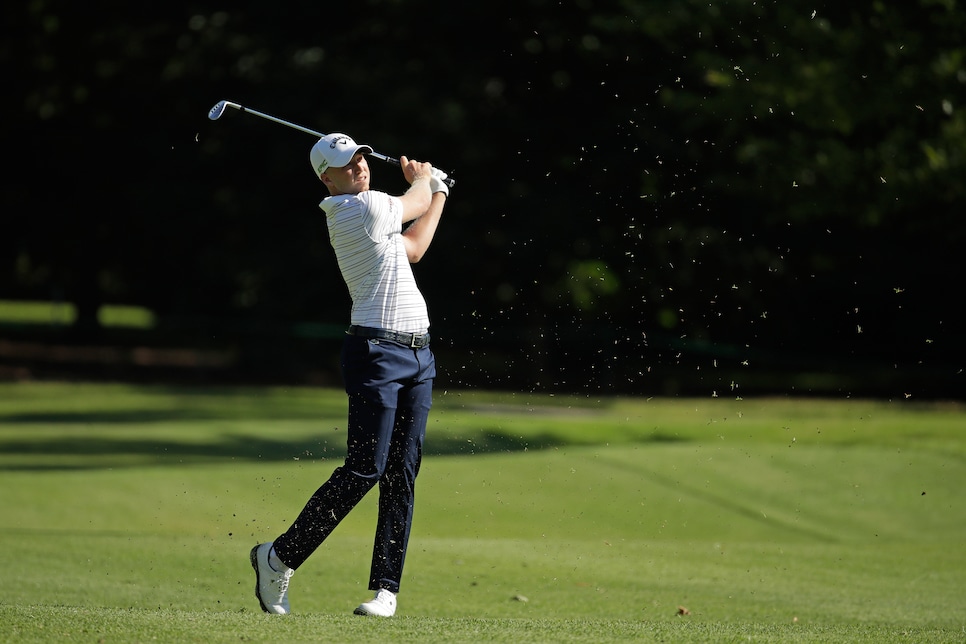 "I'm one for one in defending titles so that's a pretty good stat," Berger said after his round. "I just battled so hard today and played so good. I couldn't be happier. Golf is tough. There are ups and downs."
Before you elevate him into your lineup this week, it's worth noting the 24-year-old followed last year's win with a T-37 at Oakmont. That said, Wisconsinites love their meat and cheese; seems apropos that the U.S. Open's inaugural visit to the state would crown a Berger king.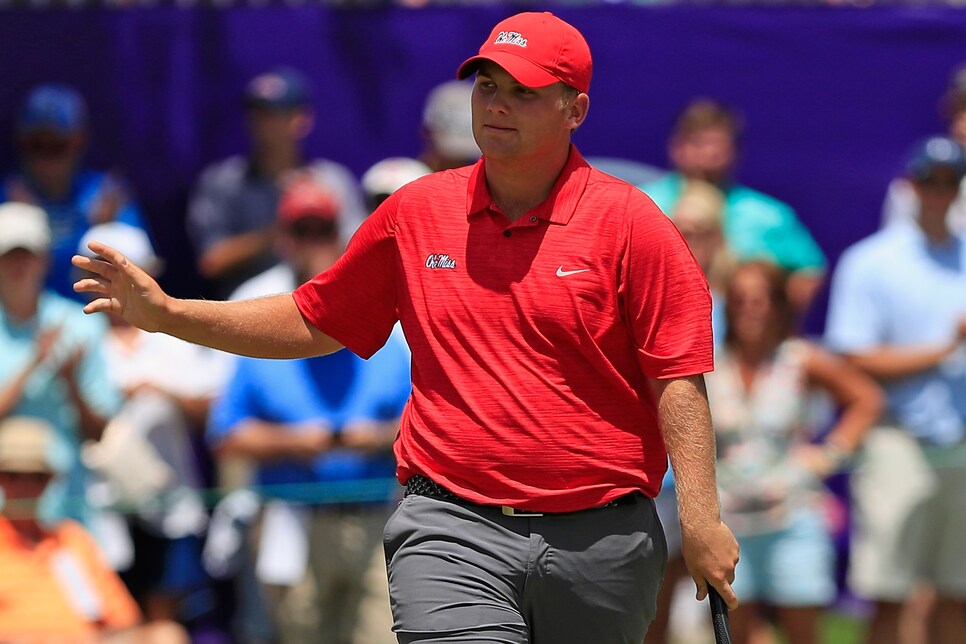 Amateur records top-5 finish
Before our focus turns to Erin Hills, can't let this one slip under the rug. Braden Thornberry, fresh of his four-shot NCAA individual championship, proved his sponsor's invite was far from charity. Making his tour debut, the Ole Miss product posted weekend rounds of 67 and 65 to finish just two behind Berger. Aside from Lee McCoy's fourth-place standing at the 2016 Valspar Championship, it's one of the best finishes by an amateur in the past decade.
Alas, though top 10s earn players automatic invites to the next tour stop, Thornberry -- who won five tournaments and the Haskins Award this year -- does not count as an amateur. So if anyone at the Travelers Championship is reading this, you can earn some major karma by dusting off one of your exemptions for this rising star from the south. After Jim Furyk's 58 last year, it's time you fellas paid it forward.
Sadly, the Pacific Ridge School values education over athletic theater, meaning Phil Mickelson will be in San Diego Thursday morning instead of Erin, Wisconsin. Nevertheless, the five-time major winner hasn't thrown in the towel on his dream -- and frankly, ours as well -- of hopping on a private jet immediately after his daughter's graduation and reaching the course by night, banking on a fierce weather suspension to uphold his tee time.
"I need a four-hour delay," Mickelson told CBS after his final-round in Memphis. "I need a minimum four-hour delay, most likely. That's the way I've kind of mapped it out."
If the golf gods acquiesce and Mickelson not only plays but is somehow in the mix on Sunday afternoon -- at the tournament that's been the bane of his existence, no less -- it will overtake the 1986 Masters as the greatest story in the sport's history. True, he likely won't get the delay, or worse, does but proceeds to miss the cut. Just let us believe.
Not sure what the over/under was for first Erin Hills controversy this week, but those who had "Sunday practice round," step on down. Kevin Na was none too pleased with the course's fescue, demonstrating the predicament players will face if their balls travel just off the fairway:
"Why can't we have a lot of the past U.S. Open winners get together and set up a major?" Na asks towards the end. "I'd like to see that happen one day."
Na, who finished seventh at Oakmont, does have a point regarding the boundary's absurdity, a sentiment that could amplify if six-hour rounds and injuries become the norm. In that same tone, those who bet on Na: feel free to tear up those vouchers at your convenience.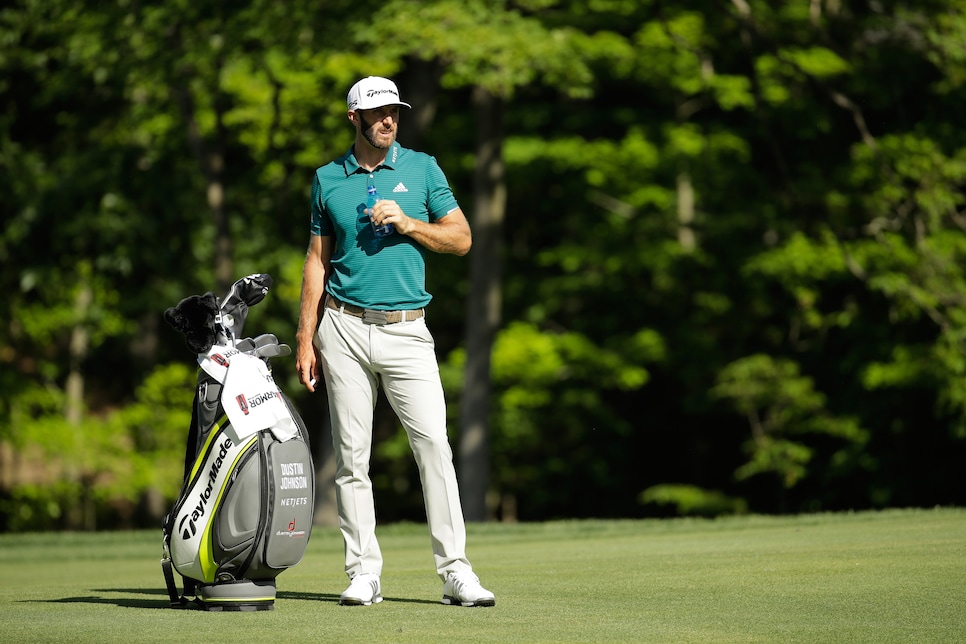 DJ's going to be late, and with good reason
No, Dustin Johnson is not getting last-second work on his back. Dustin and his fiancée, Paulina Gretzky, are expecting the birth of their second child late Sunday or early Monday. According to a source close to Johnson, he won't be at Erin Hills until Tuesday at the earliest.
But unlike the Na betting sheets, keep your Johnson wagers intact. The reigning U.S. Open champ visited Erin Hills last week after the Memorial for a handful of practice rounds.
"He really liked the course and feels like it sets up beautifully for his game," David Winkle, Johnson's agent, told Brian Wacker. "He feels good about the venue and the state of his game."
Got to admit, that trophy would make a kickass milk bottle for his newborn.