brewtiful
Philly pole climber catches and chugs a beer to crowd's delight, no one can stop the Phillies now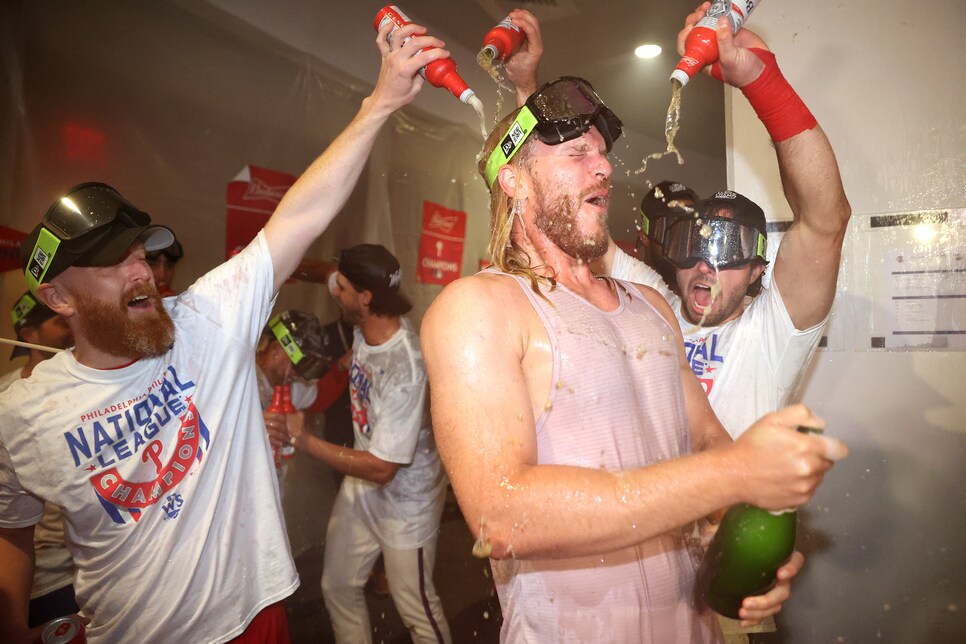 The Philadelphia Phillies ended the regular season with an 87-75 record. That's nothing to scoff at but certainly not a World Series contender. Trailing the 101-win Braves and Mets in the NL East, the Phillies snuck into the playoffs with little fanfare, and now they're just a few games away from winning the whole damn thing.
On Sunday night, in the clinching game of their 4-1 NLCS defeat of the San Diego Padres, the Phillies shut down the red-hot Pads, and the entire city of Philadelphia reacted in the only way it knew how: By treating it like it was the end of the world.
Philadelphia is a city of multitudes. Sometimes they pelt Santa Claus with snowballs, and sometimes a pole climber gets the adoration of a gladiator as they open a beer with their mouth and then chug its contents.
The Phillies will be taking on the big bad Astros in the World Series, and it's critical that we root for the underdog here. With a celebration like this, it's tough not to want another one for the city of Philadelphia.
Hopefully, this man (whoever he is) can get a Yuengling sponsorship by the end of the postseason and one more chance to shotgun atop a pole with the whole world watching.