Game Recognize Game
PGA Championship 2021: No one was more hyped for Phil Mickelson than former playing partner (and fellow old guy) Tom Brady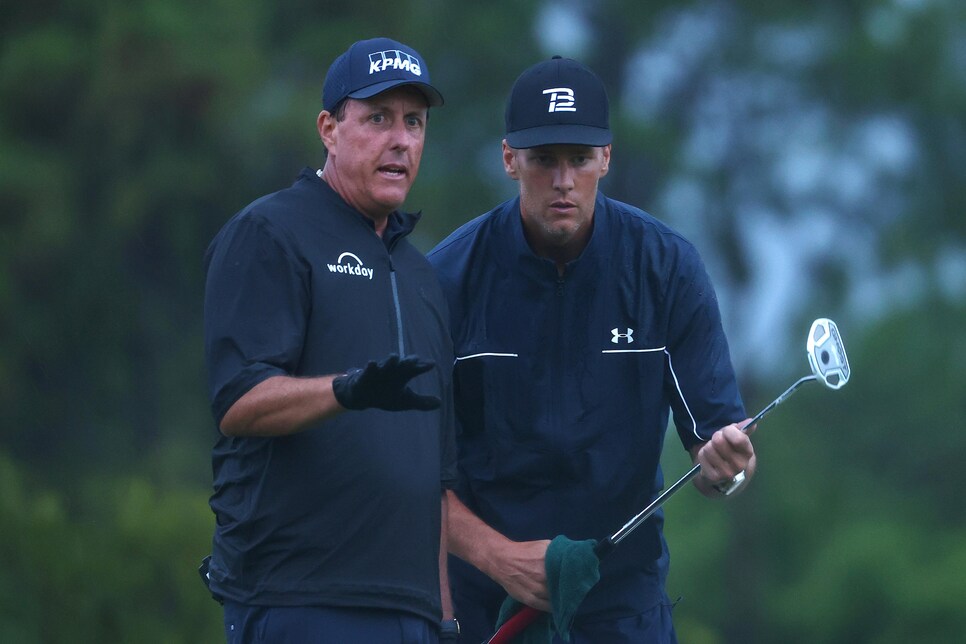 Welp, score one for the old guys. Unless you were just defrosted from cryofreeze, you're no doubt aware that Phil Mickelson just became the oldest major winner in golf history. At 50 years and 341 days old, Mickelson lifted the Wanamaker on Sunday evening to the slightly misty eyes of millions, but none more famous, successful, or similarly ageless than that of Tom Brady, who was perhaps more than thrilled than anyone for ol' Lefty (emphasis on the 'ol).
Brady's rooting interest in Mickelson piqued around the time he chipped in from the bunker on four, sending fellow elder god Verne Lundquist into a fit of rapture.
But Brady—Phil's playing partner at The Match II six hundred million years ago—wasn't done there, chiming in on Instagram as Phil strolled up the 18th fairway unperturbed by the sunburnt throng pouring onto the course in his wake. "The thrill of victory and inspiring for us all," he wrote, much like your dad probably would.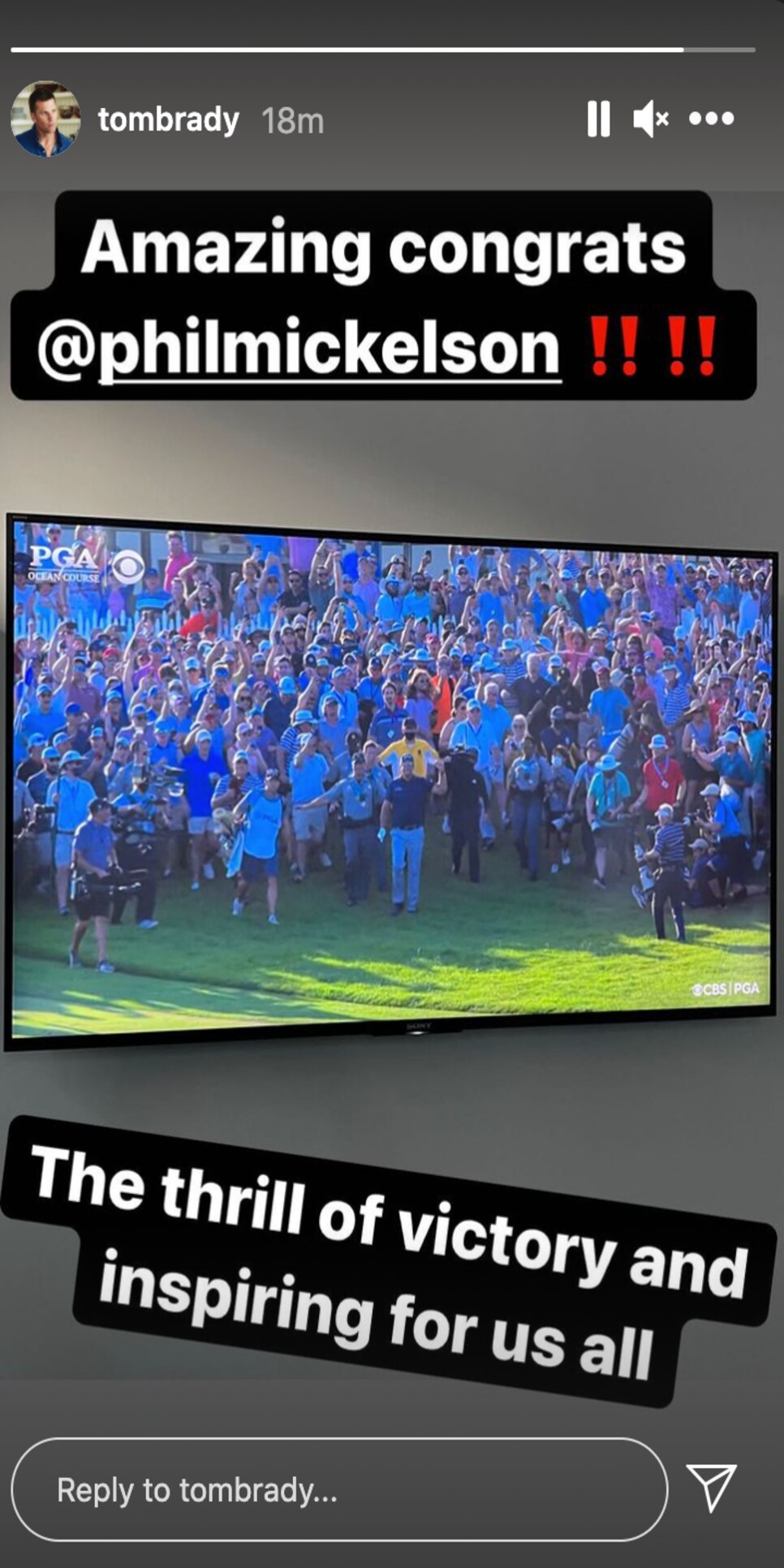 Ageist jokes aside, there's a select few people on earth who know the sort of validation Phil is experiencing. Tiger is one. Tom another. Otherworldly but ultimately mortal athletes whose demises had been rumored so persistently in recent years that they practically became fact. Tiger shut up his haters at Augusta National in 2019. Brady last year, winning a Belichick-less Super Bowl at the first time of asking. This was Phil's turn, and he did not waste it.
That's not to say the weekend warriors among us can't appreciate what Phil just did. We can. We do. But it means something very different coming from a guy like Tom Brady. As the old saying goes, game recognize game.