The Loop
Phil Mickelson to design "the single greatest short-game facility in the country" for his alma mater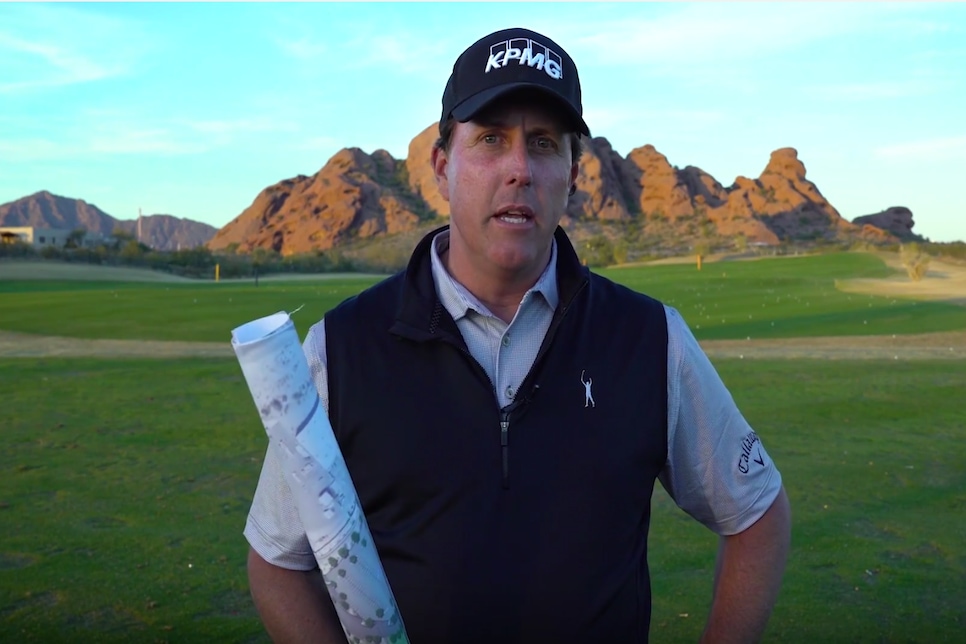 Phil Mickelson is known for having one of the greatest short games in golf history. Now he's doing something that will help his alma mater's golf teams with that aspect of the game.
Papago Golf Course in Tempe, Ariz., is going to be the new home track of Arizona State's golf squads. And that move will include the creation of a new practice facility that's being designed by Mickelson's design team and ASU's two head golf coaches, Matt Thurmond and Missy Farr-Kaye.
"This short-game facility is going to be the single greatest short-game facility in the country," Mickelson says in a video uploaded by Sun Devil Athletics. "It's not going to be the biggest, it's not going to be the most aesthetically beautiful. It's going to be the most functional."
During his four years at ASU, Mickelson won the NCAA individual championship three times, captured the 1990 U.S. Amateur, and even won a PGA Tour title, the 1991 Northern Telecom Open in nearby Tucson. Mickelson also led the Sun Devils to their first NCAA team championship in 1990 before graduating in 1992.
According to Golfweek, the school signed a 30-year agreement with Papago, and the practice facility will feature 6,750 square feet of indoor facilities and 2,400 square feet of covered outdoor space in addition to the short-game area and a driving range. Development of the Mickelson-designed short-game area is slated to get underway this year.
"We want to provide the ultimate training and learning environment for them," said Thurmond, who replaced Mickelson's brother, Tim, as men's head coach after he left to manage former ASU star Jon Rahm. "The place where you just simply can't afford not to be here, because it's so much better than anywhere else."