The Loop
Phil Mickelson sounds super bummed that the Chargers left San Diego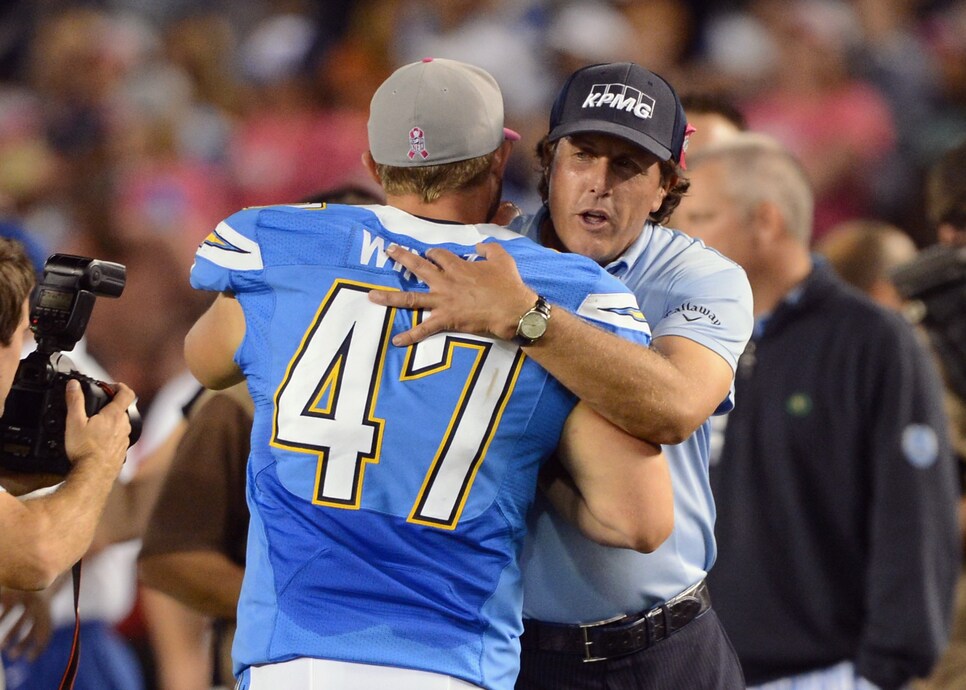 Phil Mickelson turned in an impressive first-round performance at the CareerBuilder Challenge, his first competitive round since two offseason surgeries. However, while Mickelson the golfer celebrated his four-under 68, Mickelson the sports fan was in mourning in the wake of his beloved Chargers departing San Diego.
A week after leaving for Los Angeles, the five-time major winner sounds like he still hasn't come to grips with the move.
"What's disappointing to me is that the city of San Diego didn't appreciate the value that they had," Mickelson said from La Quinta. "So, I'm sad, but I don't blame them, I understand the way that the economics in the NFL works and the ticket sharing of 60-40 percent and how the suite money is where you make your money. I get it. And the suites at Qualcomm are the worst I've ever seen out of all the stadiums I've been to.
"So I totally understand where the Chargers are at, I just wish that all the people in San Diego loved them the way I do and fought a little harder to keep them, but I understand it."
Mickelson grew up and lives in San Diego. He'll be back in the area next week at Torrey Pines for the Farmers Insurance Open.