The Loop
Phil Mickelson says you can take that modern swing and wrap it in a back brace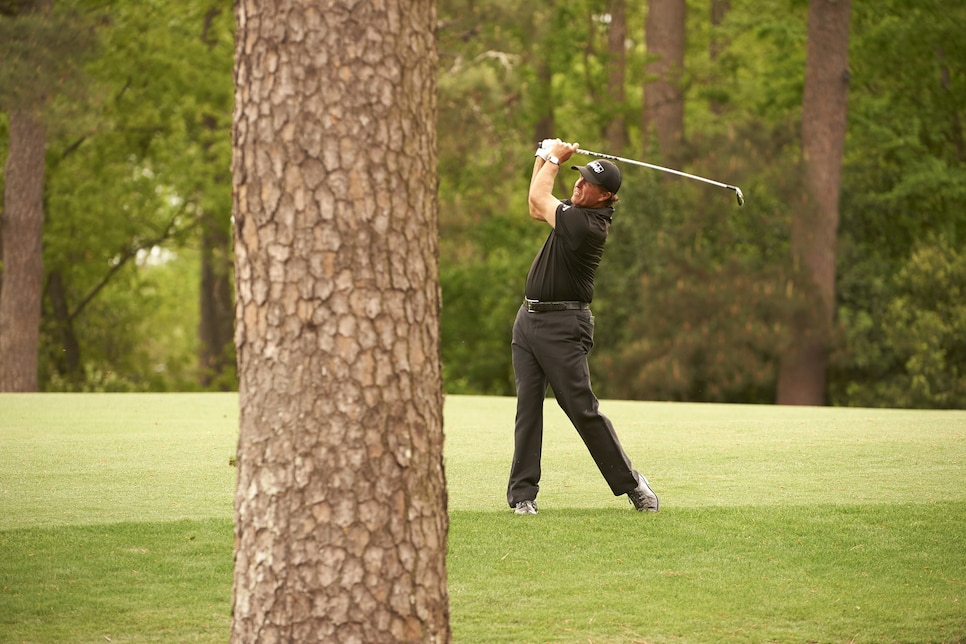 Sports Illustrated/Getty Images
Nobody does pre-tournament press conferences better than Phil Mickelson -- who is fully embracing his role as the crusty veteran in contrast to the 20-somethings at the top of the world rankings.
Tuesday's thought-bomb was the notion that many of the "modern" restricted-lower-body swings players have been taught are responsible for the increase in injuries in younger players as compared to 40-somethings like himself.
"You can play golf for a lifetime and injury-free if you swing the club like Bobby Jones did, like Ernest Jones used to teach -- where it's a swinging motion rather than a violent movement," Mickelson said from Augusta. "A lot of the young guys get hurt as they create this violent, connected movement, and I don't believe that's the proper way to swing the golf club."
Mickelson said his freer move -- a style championed by commentator Brandel Chamblee in his new book, "The Anatomy of Greatness" -- is why he's been able to play relatively injury-free into his mid-40s, and he worries about a generation of young players copying the aggressive lashes they see on tour telecasts.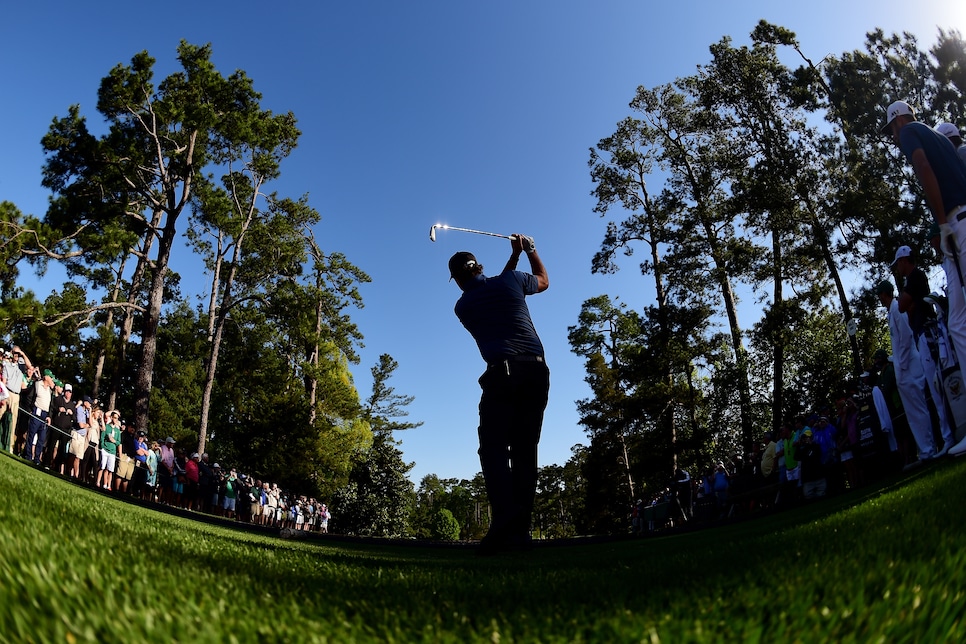 But, like most 90-second press conference quotes, the answer isn't quite that simple. Instructor Mark Blackburn works with Kevin Chapell, Chez Reavie and Heath Slocum on the PGA Tour, and has a degree in exercise science.
"I can understand why Phil said what he said -- he's an arm swinger who produces a lot of power that way, and an arms-dominant swing like Bobby Jones' is very feasible to him," says Blackburn, who is based at Greystone Golf & Country Club in Birmingham, Ala. "But players who use the 'modern' swing, they're super athletes who have a vertical, linear and rotary component to their swing. To certain extent, they have to, because of their size. If Rory tried to swing like Phil, he wouldn't be able to hit it anywhere near as far. To tell people what Rory or Jason Day does is wrong when they're hitting it 30 yards by him? I don't know about that. The science doesn't support it, and anyways, blanket statements don't work. Phil is right for some people. But there's an ideal swing for each individual, based on their body and ball flight."
Mickelson later clarified he wasn't referencing any specific players.
Another teacher says Mickelson's critique is a bit of revisionist history, too. Joseph Mayo -- known as the Trackman Maestro to his 15,000 Twitter followers -- says "free" is the opposite of what Mickelson worked on during his time with Butch Harmon.
"Phil wanted to restrict his hip turn, keep his trail knee flexed, keep his right heel on the ground and shorten his swing, for control," says Mayo, who is the Director of Instruction at TPC Summerlin in Las Vegas. "Now, I don't like the idea of restricting the lower body as a swing thought -- especially for average players -- but there's no correlation between the length of swing and longevity. The only reason we're talking about this is because of Tiger Woods' back -- and how do we know it was golf that hurt it?"
One consolation? Mickelson's remarks should give inspiration to one important golf demographic, says Blackburn.
"It gives old guys hope."