News
Phil Mickelson opts for Houston Open over Champions Tour for final Masters preparation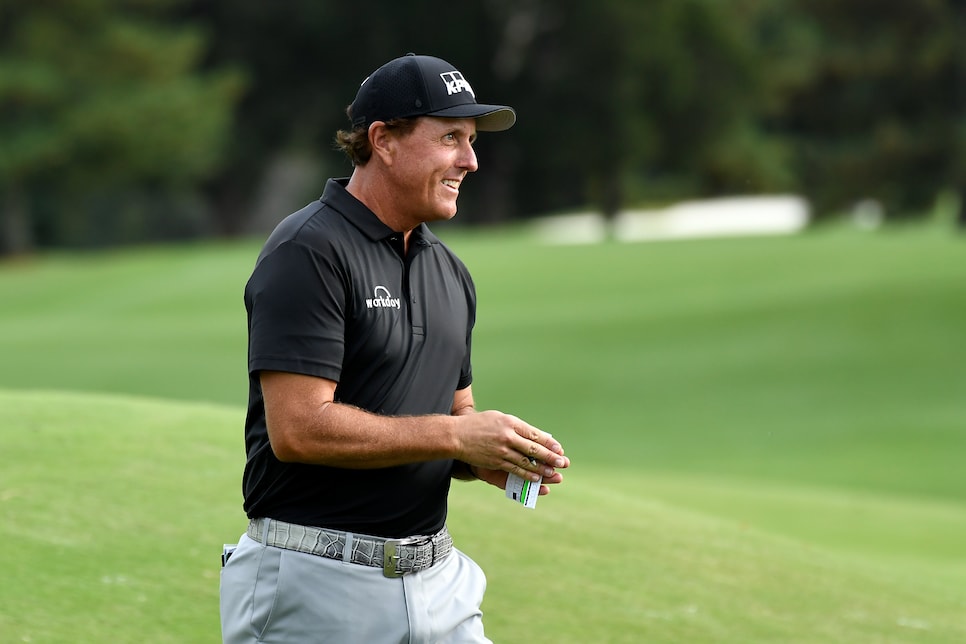 Phil Mickelson will make his final Masters tune-up in the Lonestar State.
Mickelson committed to the Vivant Houston Open, a week after stating he might not play in the event due to health and safety concerns. The Houston Open is allowing a limited amount of fans on property next week, a prospect that left Mickleson uneasy.
"I think that they will do a very good, safe job in having 2,000 people at the Houston Open," Mickelson said prior to last week's Zozo Championship. "However, for me personally, I don't like the risk that having that happen the week before the Masters. I just feel like the week before the Masters, like that's a big tournament we have and I just don't want to have any risk heading in there. So it has made me question whether or not I'll play there."
Adding to the indecision was the tournament's location. While the Golf Club of Houston underwent massive renovations to mirror Augusta National-like conditions in order to cater to the field, the Houston Open has moved to Memorial Park, a course Mickelson has not seen before. As such, Mickelson asserted he would likely play at the PGA Tour Champions event in Phoenix instead. "If Phoenix does not have people, I'll probably go there, to be honest," Mickelson said. "If they're both going to have galleries, I'll probably go to the Houston Open."
The Charles Schwab Cup Championship is not allowing spectators in Phoenix. However, after finishing 76th out of the Zozo's 77-man field, Mickelson said he needed to be "more disciplined" and would choose which course best suit his preparation needs.
Mickelson, 50, has won the Masters three times and finished T-18 in last year's tournament. Others Masters entrants in the Houston Open field include Dustin Johnson, Brooks Koepka, Jordan Spieth, Tony Finau and Sergio Garcia.