LIV Golf
Phil Mickelson is now selling LIV Golf superhero capes. Wait, what?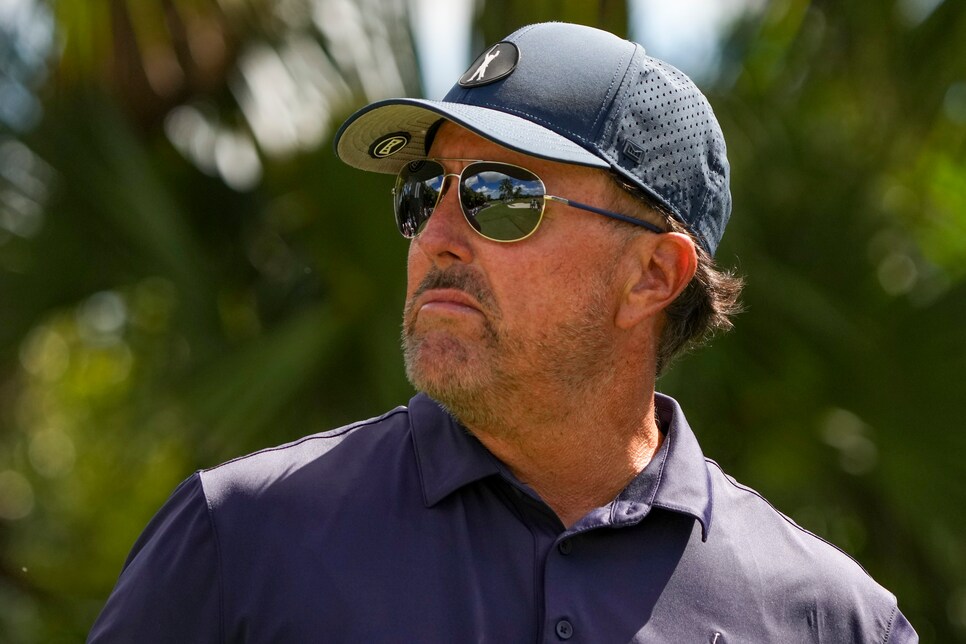 In the shadow of the surprising partnership between the PGA Tour and Saudi Arabia's Public Investment Fund, those around LIV Golf insist the fledgling circuit is here to stay. However, the framework between the tour and PIF only mentions the new alliance will make a "good faith assessment" of LIV Golf and its prospects, and given LIV now falls under control of PGA Tour commissioner Jay Monahan, it's fair to wonder LIV's future; specifically, if it has a future.
We say that to say this: If the end of LIV is nigh, Phil Mickelson and his HyFlyers are offering one hell of a collector's item.
As LIV begins the second half of its second season in Spain this week, Mickelson spoke with Dustin Johnson and Brooks Koepka on Wednesday at Valderrama Golf Club. And though Mickelson breaking his silence on the new tour-PIF deal drew headlines, another matter went unnoticed: Mickelson and his team are now selling capes.
"It's aspirational," Mickelson said of the superhero gear. "It's not for everybody. But it's a cool thing about her team and it's the creativity of my wife Amy and what she brings. We envision a lot of little kids running around the golf course in capes and that's kind of what we're hoping for, and have them dreaming about being a HyFlyer one day. I know we're only one year into LIV, but where it's going to be in 10, 15, 20 years, it's going to be pretty exciting."
There are a lot of ways to go with this, but we keep returning to the image of Mickelson himself playing in a cape. And as draining as the past two years in golf have been, if it ultimately leads to Mickelson cosplaying as Batman on the golf course, it will all have been worth it.