The Loop
Phil Mickelson called his caddie's doctor to give him a pep talk before performing surgery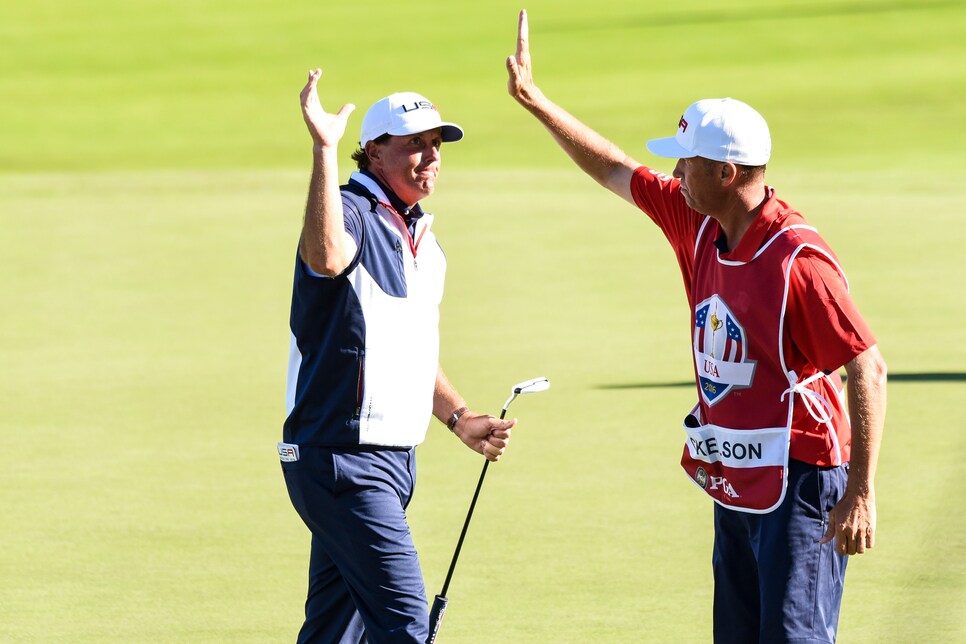 Phil Mickelson and Jim "Bones" Mackay will celebrate their 25th anniversary of working together at this year's U.S. Open. But before they reached that milestone, the aging tandem needed off-season surgeries to ensure they'd be able to compete at Erin Hills. And apparently, with Lefty's right-hand man about to go under the knife for a double knee replacement, he took no chances.
According to Bones, Phil gave his doctor a pep talk before performing the procedure.
"Phil called (my) doctor the day before the surgery and he goes, hey, man, I need your best tomorrow," Mackay told PGATour.com.
According to the story, Phil, Bones and the doctor are all members at Whisper Rock Golf Club in Scottsdale. Still, that's what friends are for, right?
Mackay's surgery wound up being a success, making walking much less painful. Meanwhile, Mickelson underwent two surgeries for a sports hernia. But after a couples months of recovery, golf's longest running player-caddie battery has gotten off to a strong start to 2017 with T-21, T-16 and T-14 finishes.
Even more telling is the fact that Mickelson is playing for a fourth consecutive week at the AT&T Pebble Beach Pro-Am. And if he starts to struggle at any point, Bones will be right there as always to give his boss a pep talk.