News
Phil Mickelson blew off Shubhankar Sharma thinking he was a reporter -- before realizing he's the guy leading the tournament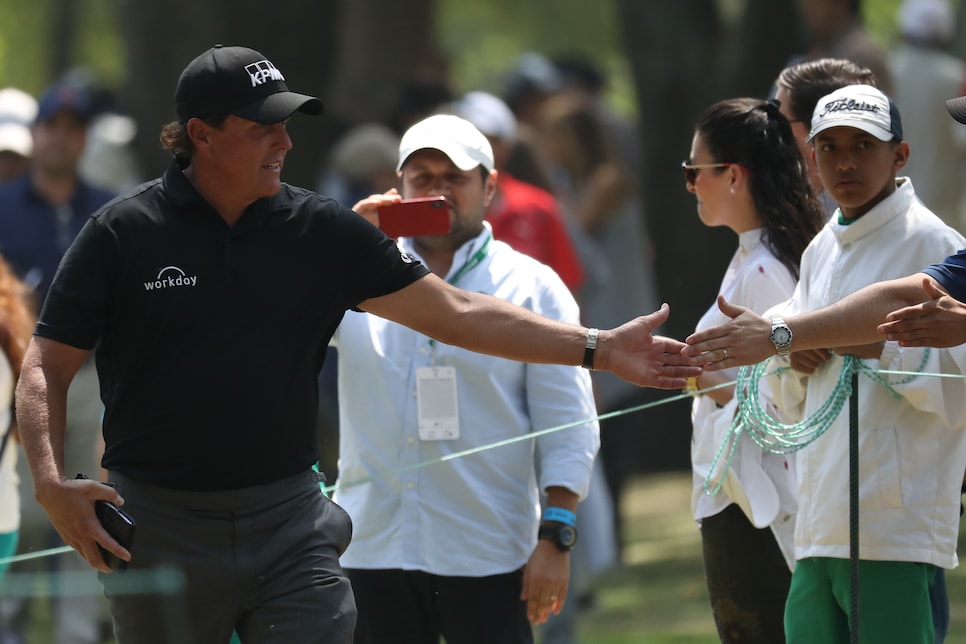 Most golf fans are getting to know Shubhankar Sharma for the first time at this week's WGC-Mexico Championship, but Phil Mickelson actually met the rising star on Saturday. He just had no clue who he was. At least, at first.
Before the third round at Club de Golf Chapultepec, Sharma, 21, approached Mickelson, who he calls "a legend," on the practice green. And Mickelson apparently thought he was a pesky reporter and didn't realize he was the guy leading the tournament.
Classic is right. Sharma backed up the tale of this awkward intro after.
The good news for Sharma is there will be little time before the next episode of How I Met Phil Mickelson. Following a third-round 69 that kept the two-time European Tour winner from India in the lead, the two will play together (along with England's Tyrrell Hatton) in Sunday's final pairing. And having a laugh over Saturday's mix-up should be a good first-tee icebreaker.