No more pulls
Top putting coach: 'This is one of the biggest mistakes I see golfers make'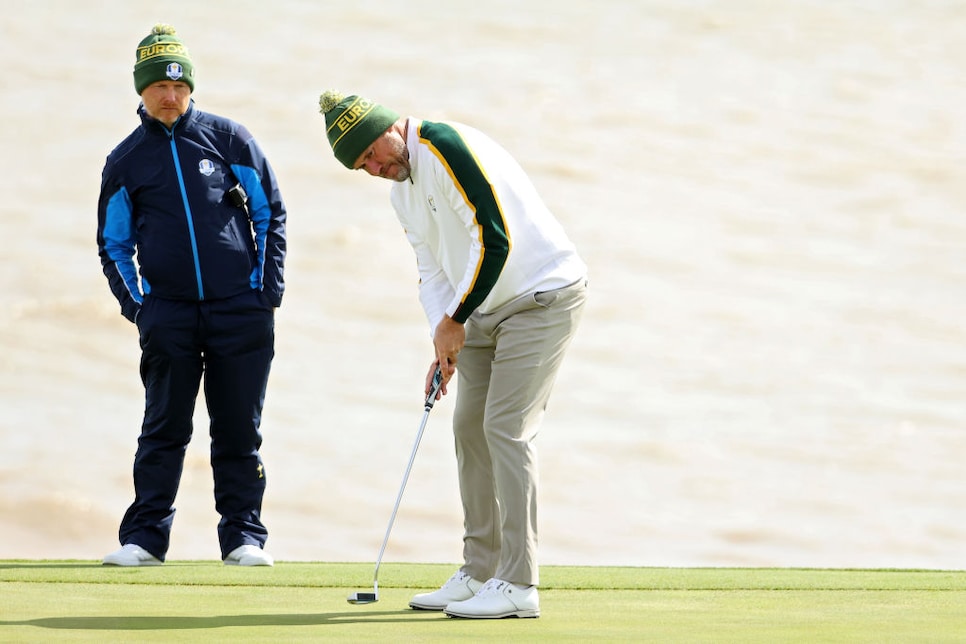 Not to turn this helpful blog post into too much of a therapy session, but I've been having some trouble on the greens recently. My putting is pretty shoddy, frankly. I keep pulling putts and missing them left. It had rattled my confidence to the core, and last night, it sent me down a YouTube rabbit hole in a search for answers.
Kenyon is, simply put, one of the best putting coaches on the planet. He teaches numerous top tour players—far too many to list here—including defending U.S. Open champion Matt Fitzpatrick. When he talks about putting, listen.
In a recent video of his, which you can watch below, Kenyon says that one of the biggest mistakes he sees golfers make when they pull putts is releasing their trail arm. This can be caused by a few different factors, like looking up too soon and an overactive trail arm, but either way, the result is the same.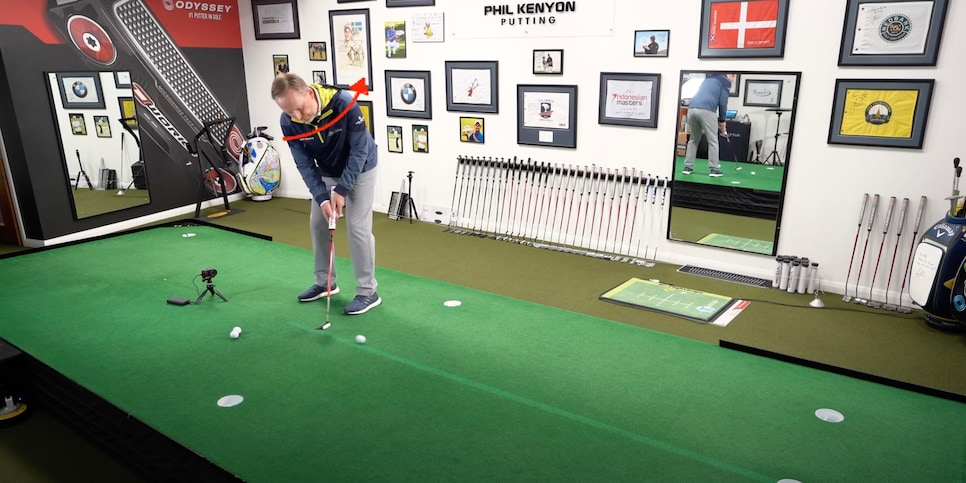 "It wraps the putterface around the ball, which closes the putter face and pulls the ball left," he says.
To help solve for this, Kenyon says to stand upright, relax your shoulder, and place your right arm to your side with your palm facing up. This will help give your shoulder a little more external rotation, he says, and prevent the trail elbow from rotating the putter face closed.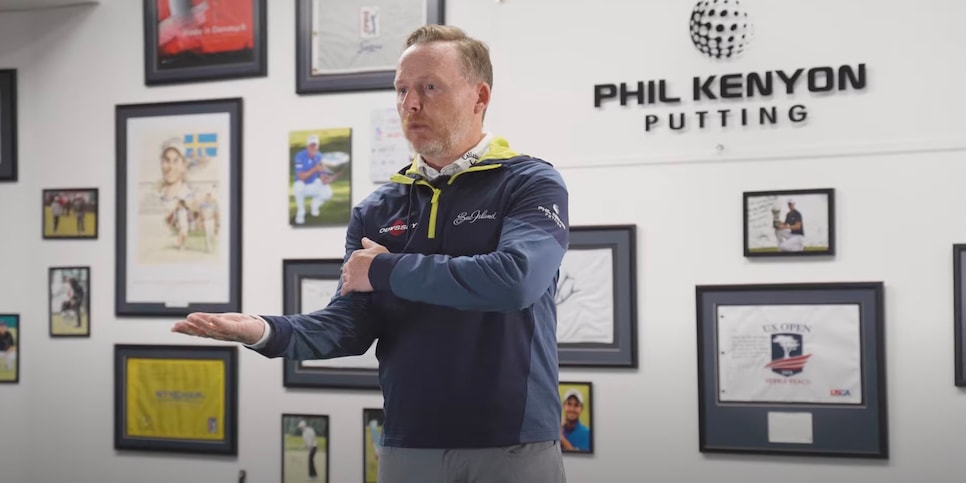 Once you arm is in that position, grip the club. From there, you want the feeling of moving your left shoulder tilting up towards the sky, he says, rather than your right shoulder moving around your left.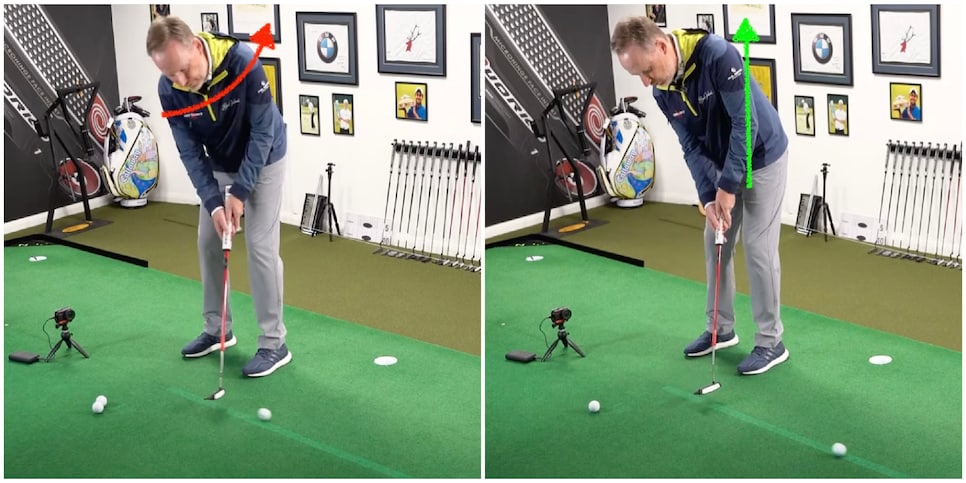 You can see Justin Rose, one of his students, working on it below. It's a subtle before-and-after, but it's there.
Either way, that'll help you start more putts on your intended line, he says, because the putter face will be staying square to the target for longer.