News & Tours
PGA Tour changes COVID-19 testing, health protocols for vaccinated and non-vaccinated players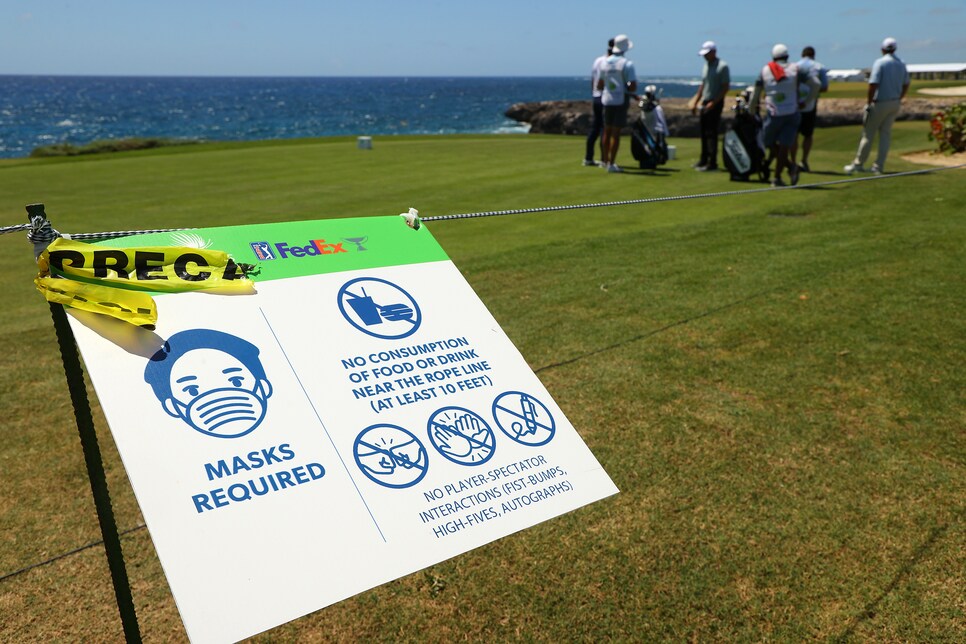 The PGA Tour informed players Monday that it is changing its testing policy, as well as updating its health and safety protocols, for those who have been vaccinated against COVID-19.
With all people age 18 and over now eligible for vaccination, the tour announced a new framework in a memo for policing against the virus. The biggest change involves no more routine testing for those who have been fully vaccinated, stated as 14 days since the last vaccine shot was administered. Additionally, fully vaccinated players will be allowed to gather in small groups, per CDC guidelines, and those who come in close contact with an individual who has tested positive for COVID-19 will not need to quarantine unless exhibiting symptoms. The use of face coverings and social distancing will still be required in accordance with the tour's health and safety program, with the tour adding it still has the discretion to periodically test its membership.
For those who are not vaccinated, testing will remain a condition of participation. However, on-site testing operations will discontinue at the end of June. Once those operations stop, non-vaccinated players will be required to show proof of a negative test at their own expense 72 hours before tournament arrival. This will be required not only for players but caddies, along with others inside the tour's bubble.
The tour upholds its stance that it will not mandate vaccination, believing the matter a personal choice. However, in its letter the tour writes it "strongly encourages all constituents to get vaccinated as soon as eligible," stating that it plans on making the vaccines accessible once they are available for private allocation. The tour also listed a number of "vaccine considerations" in the memo, highlighting the vaccines' safety and efficacy, it's worldwise use, and knocking down misconceptions and falsehoods about concerns of the vaccine.
On Sunday the CDC announced more than half of all American adults have received at least one vaccine dose against COVID-19.