News
PGA Tour veterans sound off on new draft system for amateur players: "Brilliant? Hardly"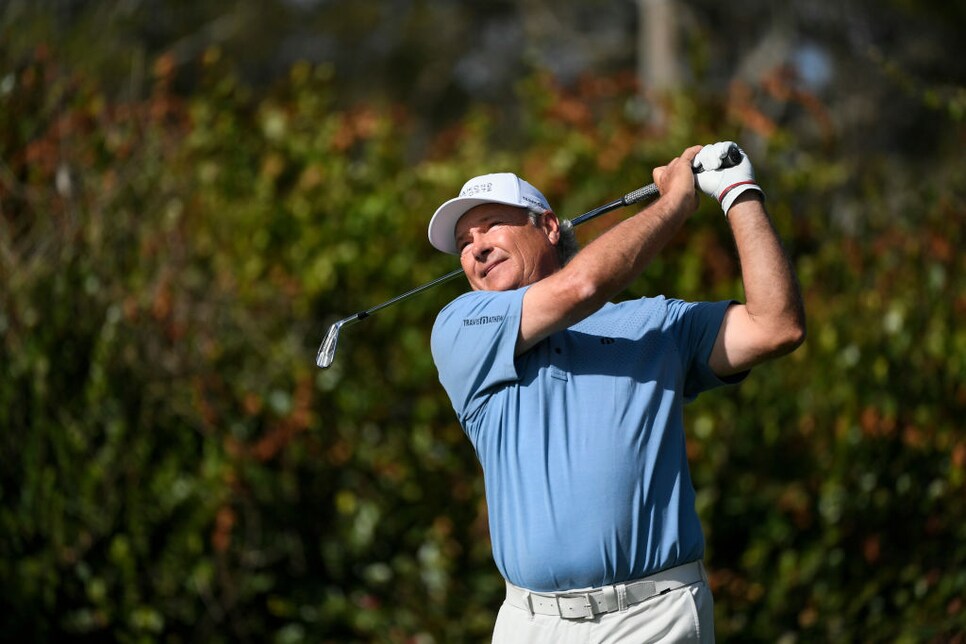 Earlier this week word leaked that the PGA Tour is laying the groundwork for a developmental venture, one that would give top amateur golfers access to several professional circuits around the globe.
"The PGA Tour has been working to develop a new program that will identify, prepare and transition top collegiate golfers to professional golf," the tour told Golf Digest. "This program will be designed to reward season-long collegiate play with varying levels of playing access to tours operated under the PGA Tour umbrella, while upholding the principles and virtues of collegiate athletics. The PGA Tour is working in collaboration with its players, Policy Board and various other stakeholders to design a mutually beneficial platform."
Although the parameters are coming into focus, the program is not expected to debut anytime soon. That hasn't stopped a handful of PGA Tour veterans from airing their grievances with the plan.
"The PGA Tour used to have a pipeline from college to the Tour—it was called Q-School," said Olin Browne, a three-time tour winner, on Twitter. "Kids used to be able qualify directly to the PGA Tour but someone changed it so college kids could only qualify for the Web.com Tour. Now they're trying to reverse that? Brilliant? Hardly."
Historically, Q-School would reward the top 25 players in the six-round tournament a tour card, with an additional 25 exemptions to the top finishers on the Hogan/Nike/Buy.com/Nationwide Tour. But in 2014 Q-School underwent a major revision, with college players forced to fight for a Web.com Tour card instead (the top 25 money winners on the circuit still get a PGA Tour card). Browne's son Olin Jr. is currently playing at the final stage of the Q-School Tournament in Arizona, tied for 101st after a first-round 71.
Other past winners echoed Browne's sentiments.
"Well said Olin Browne," replied John Cook, who owns 11 tour victories. "The college system is strong now, both men's and women's programs. They travel the world to play. An avenue to the PGA Tour should be revisited."
Also checking in was Bob Estes, who has made over 650 starts on tour, including eight appearances last season.
"In 1988, myself, Billy Mayfair and Larry Silviera all went straight from college to the PGA Tour," wrote Estes. "No mini-tours or secondary tour necessary to prepare us. For others, it was a GREAT thing."
While far from new—officials with the tour initially approached the Golf Coaches Association of America about a partnership roughly a decade ago—the tour believes the endeavor would not only serve as a feeder system for the sport, but also encourage amateurs to stay in school.