News
Report: PGA Tour working on draft program for top college golfers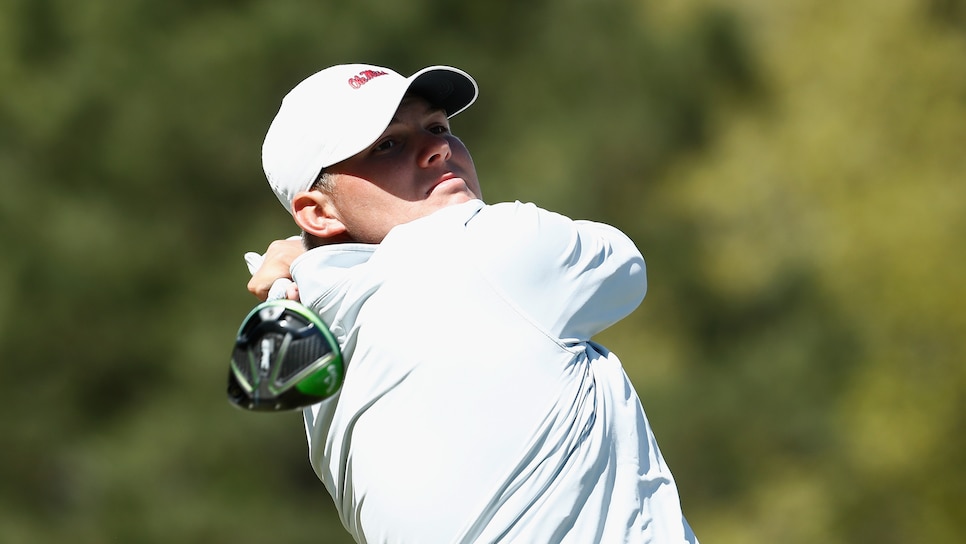 The PGA Tour is one of the only American professional sports leagues without a direct funnel from the college to professional ranks. According to a Golfweek report, that could be changing.
Brentley Romine writes that a project is in the works, one that rewards tournaments and status for the sport's best amateurs.
In response to the report, the tour released the following statement to Golf Digest.
"The PGA Tour has been working to develop a new program that will identify, prepare and transition top collegiate golfers to professional golf. This program will be designed to reward season-long collegiate play with varying levels of playing access to tours operated under the PGA Tour umbrella, while upholding the principles and virtues of collegiate athletics. The PGA Tour is working in collaboration with its players, Policy Board and various other stakeholders to design a mutually beneficial platform."
Officials with the PGA Tour initially approached the Golf Coaches Association of America about a partnership roughly a decade ago, and the dialogue has been on and off to varying degrees since. At the moment, no launch date has been set.
Aside from serving as a feeder system into the game, the venture hopes to encourage amateurs to stay in school. Although not necessarily an issue in men's golf, a host of women players have had to choose between beginning their professional careers in the middle of the college seasons due to the dates of LPGA Q school, now known as LPGA Q Series. The frequency became amplified to the point the LPGA now allows deferred status to those who qualify.
Romine reports that the criteria for status and tournament invites will be more than just a mirror of the World Amateur Golf Ranking. The report coincides with the GCAA convention meeting in Las Vegas this week.