Equipment
PGA Tour stats: Final-round scoring average leaders and the irons they use
This week's John Deere Classic on the PGA Tour will require players to go low in order to compete. That's especially true on Sunday, where the previous 10 winners have an average final-round score of 66.9. Given that, we took a look at some important PGA Tour stats—which players in the John Deere field with the lowest final-round scoring averages this season, and the irons they use to knock the ball close enough to set up those birdie binges. Interestingly, all five use a split set of irons, with two players employing four different models within the set. And for reference, the tour average in the 2017-'18 season for final-round scoring is 71.05.
(Note the following stats leaders only represent those who are in the John Deere field.)
Player: Patton Kizzire. Final-round scoring average: 68.6
After switching to the new 718 irons at the start of this season, Patton Kizzire got his first career victory in his fourth start with the clubs at the OHL Classic at Mayakoba. After his second win, coming at the Sony Open in January, Kizzire told Golf Digest that the Titleist 718 T-MB 4-iron helped with gapping, while also providing the height he needs. As for the rest of the set, Kizzire likes the clean traditional look of the 718 CB and MB irons that round out his set, explaining that they give him the flight control he is seeking.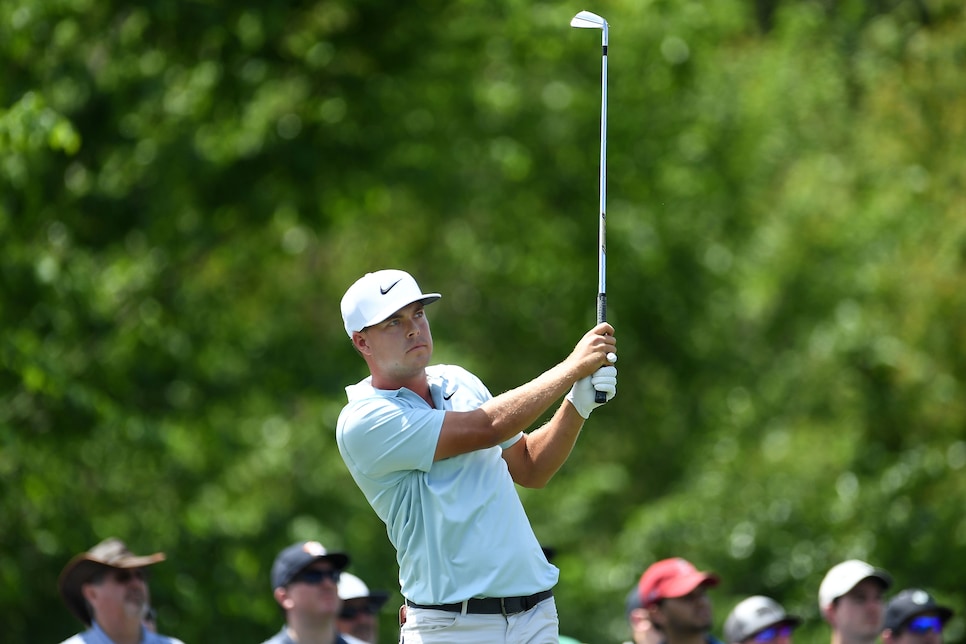 Player: Keith Mitchell. Final-round scoring average: 68.8
Irons (2): Mizuno MP H5; (4-PW): Mizuno MP-18 MB
It was an easy transition for Keith Mitchell into Mizuno's new MP-18 musclebacks as Mitchell played the company's MP-4 muscleback blades prior to that. The Mizuno MP H5 2-iron remains in the bag, and like his previous set, he employs True Temper's Dynamic Gold X100 steel shafts. Mitchell has had a stellar 2018, with a T-2 at the Corales Puntacana, a T-3 at the AT&T Byron Nelson and another top-10 finish that has put him at 66th in the FedEx Cup standings.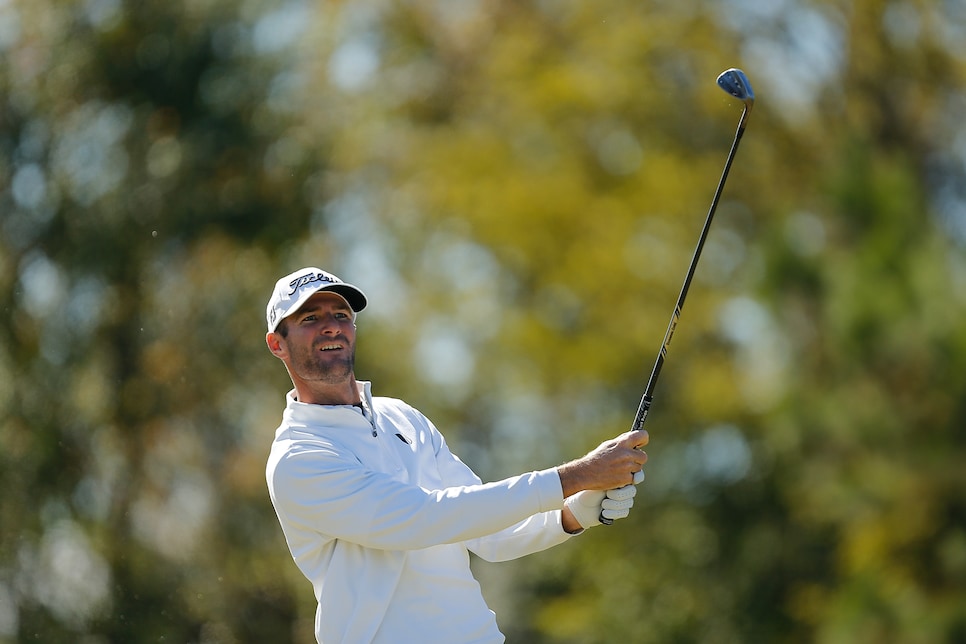 Player: Nicholas Lindheim. Final-round scoring average: 69.11
Nicholas Lindheim's equipment is somewhat reflective of his journey to the PGA Tour. Unlike many of his brethren, Lindheim didn't play junior or college golf and taught himself how to play. He also carries a pair of hybrids, making him the rare PGA Tour player that starts his iron set with a 5-iron. The one equipment move he does make that many pros are fond of is using a pitching wedge that matches the rest of his wedges, instead of the wedge from his set of Titleist 716 AP2s.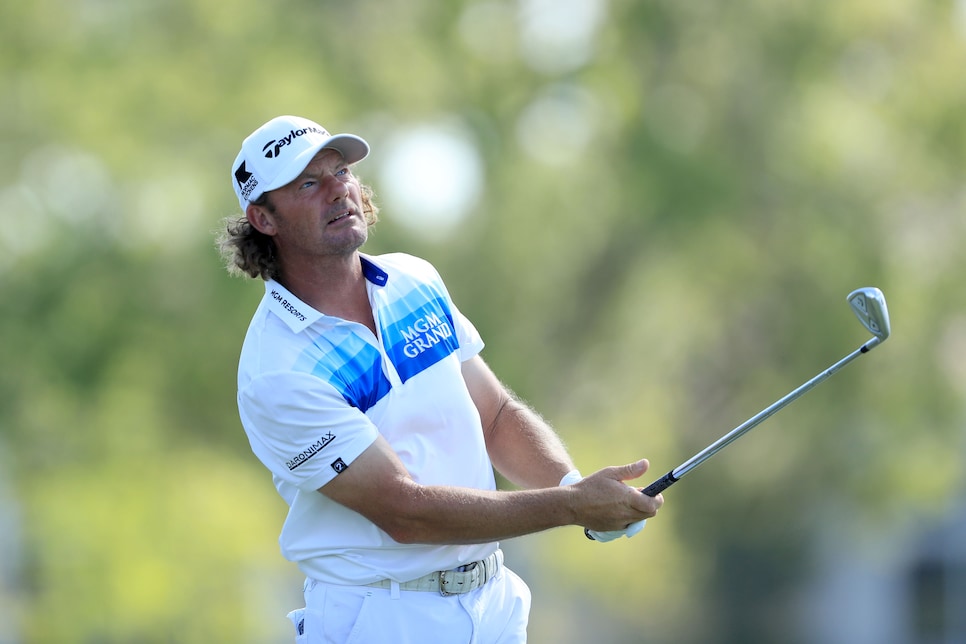 Player: Alex Cejka. Final-round scoring average: 69.27
It's little wonder Alex Cejka does well under the pressure of Sundays on the PGA Tour. When he was 9 years old he fled communist Czechoslovakia with his father. Talk about pressure. Later, his golf career was derailed by neck surgery which included the insertion of a cadaver bone. Given that, it's also easy to understand why Cejka's iron set is more utilitarian than current. The Callaway Steelhead X-22 3-iron dates back to 2008, and the X Forged irons are from 2013.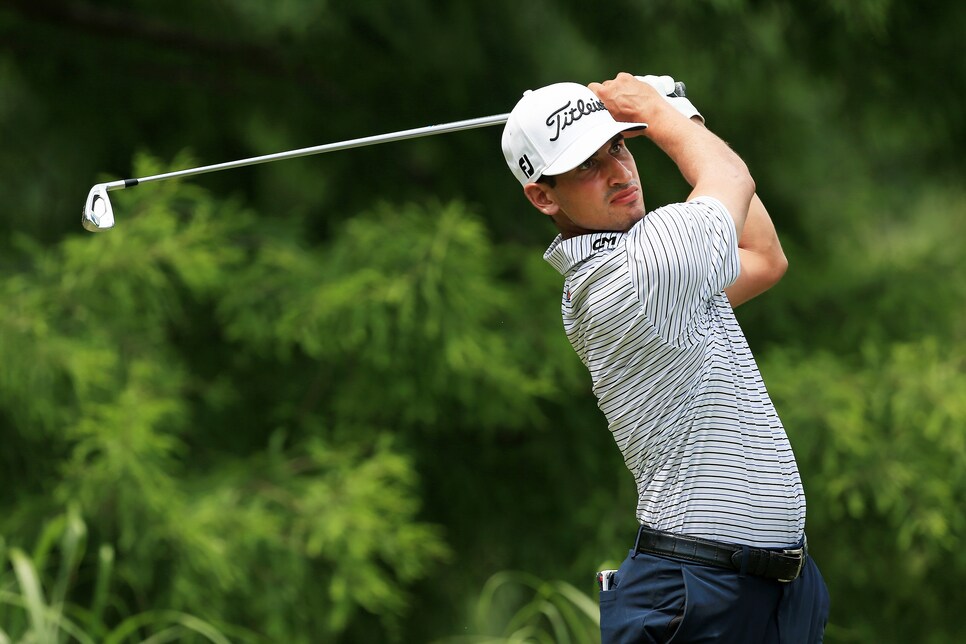 Player: Dominic Bozzelli. Final-round scoring average: 69.56
Although Dominic Bozzelli nearly made history by coming within an inch of being the second PGA Tour player to make an ace on a par 4 (on the 318-yard 17th during the third round of the 2017 Valero Texas Open), it is a mixed set of Titleist irons that have helped Bozzelli perform well on Sundays. Note the use of Titleist's new AP3—a hollow-body iron with an L-shaped face insert—for his 3-iron.