Equipment
PGA Tour Stats: Could the top-5 leaders in greens in regulation be a predictor for success at Shinnecock Hills?
There are several reasons to look at the greens-in-regulation stat amongst all PGA Tour stats to portend success at the U.S. Open at Shinnecock Hills Golf Club. The first is pure math. The PGA Tour average for greens in regulation is 11.7 per round. The leaders in the GIR stat, the top of which are listed below, hit more than a full green more than the average per round. The tour scoring for greens in regulation is approximately a quarter of a stroke under par for every green hit. In other words, if you hit one more green per round, which is four over the course of four days, these leaders have the opportunity to pick up an extra stroke on the field. Pretty handy.
Then there's U.S. Open history. In the past 10 U.S. Opens, the winner has never been worse than T-18 for the week in GIR—and six times they have been inside the top seven. The past two years, the winner led the field in GIR for the week. With that in mind, here's a look at the top five in greens in regulation on the PGA Tour and the irons they use.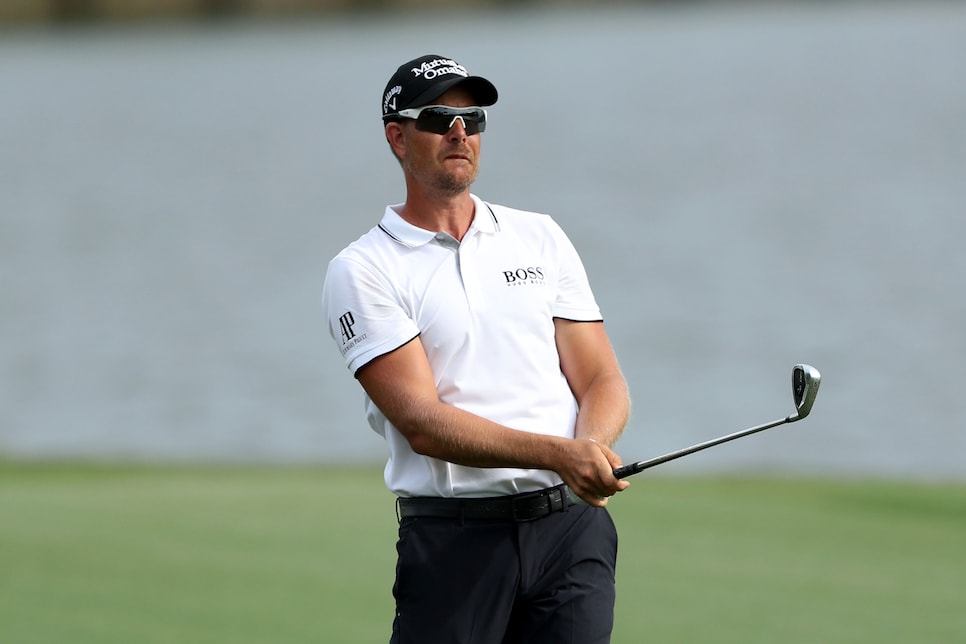 Greens in Regulation average: 75.00 percent
Irons: Callaway Legacy Black
Stenson is still playing the same irons he used during his FedEx Cup championship run, Callaway's Legacy Black model. The forged, cavity-back irons are only currently available in the European and Asian market. After winning the Open Championship in 2016, Stenson spoke to Golf Digest about why he likes those irons. "You've got the forgiveness, but at address it looks like a traditional blade," he said. "They're thicker on the bottom and have a bit more forgiveness to them. You don't need to make the game harder than it is. I know professionals can make the game look easy at times, but it's still a game of small margins and if the technology can help you save a few yards on your miss, it's definitely worth it. That's why I put them in play. I'm already on my fourth set of these." Being significantly better than the average, we'd say they're working well pretty well for the Swede.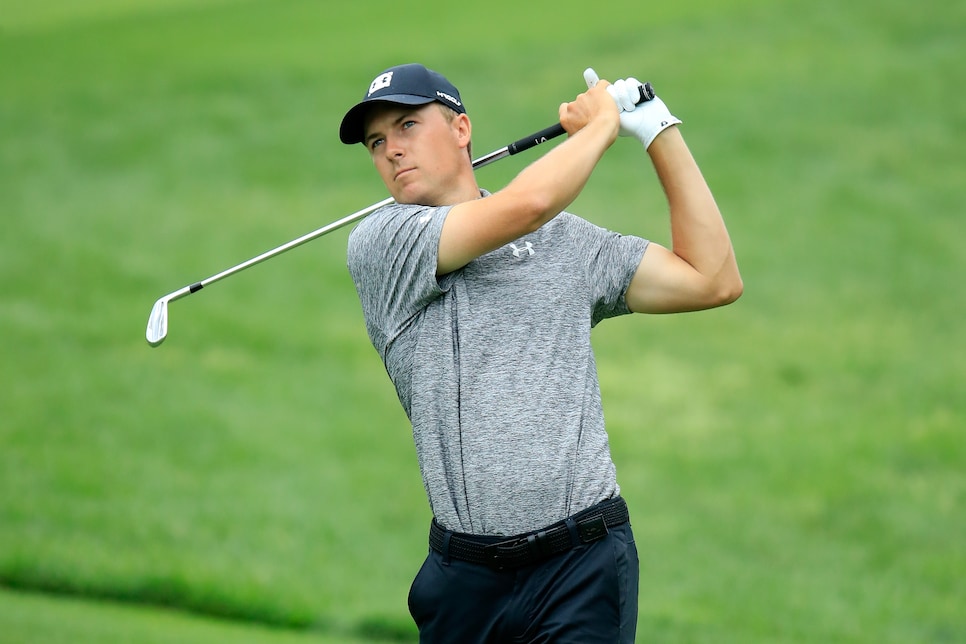 Greens in Regulation average: 71.98 percent
Although Titleist's 718 AP2 make up the bulk of Spieth's iron set, it is his 4-iron that is most interesting from a technology standpoint. Spieth employs the company's 718 T-MB model, a hollow iron infused with heavy tungsten weighting low in the club to help produce shots that launch higher with less spin. Spieth also employs a Titleist Vokey SM7 46-degree wedge for his pitching wedge. Spieth does something with that wedge and his gap wedge everyday players should consider. He uses the same shaft (Project X 6.5) that he has in his irons in his 46-degree wedge and gap wedge.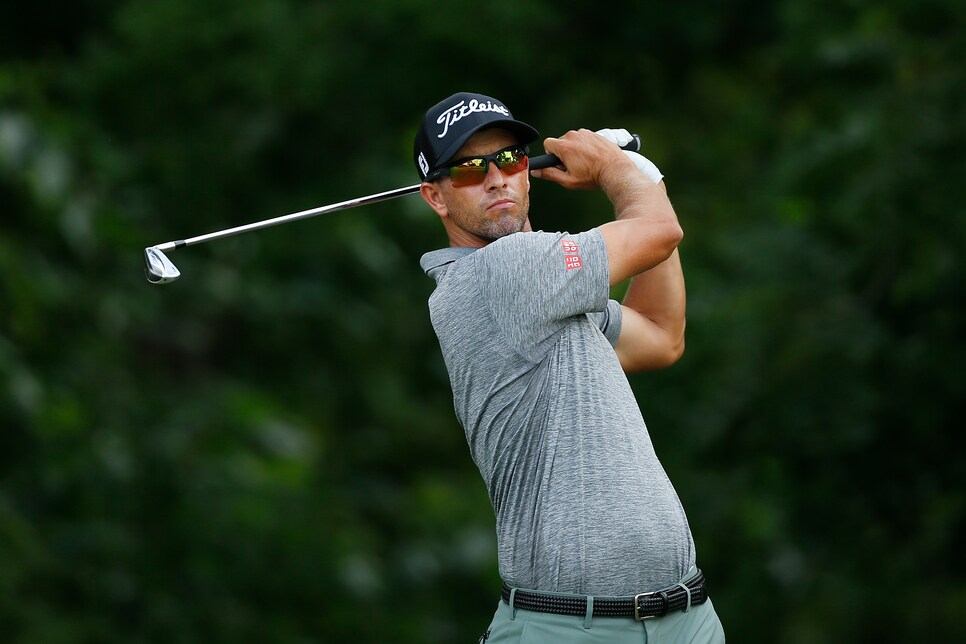 Greens in Regulation average: 71.90 percent
Scott employs a split set of irons with a hollow-body 716 T-MB 3-iron (that fills a distance gap nicely between his 3-iron and fairway woods) and a 48-degree Vokey SM7 pitching wedge bookending his reliable Titleist 680 muscleback blade irons, a model first introduced back in 2005, but one Scott went to in 2014.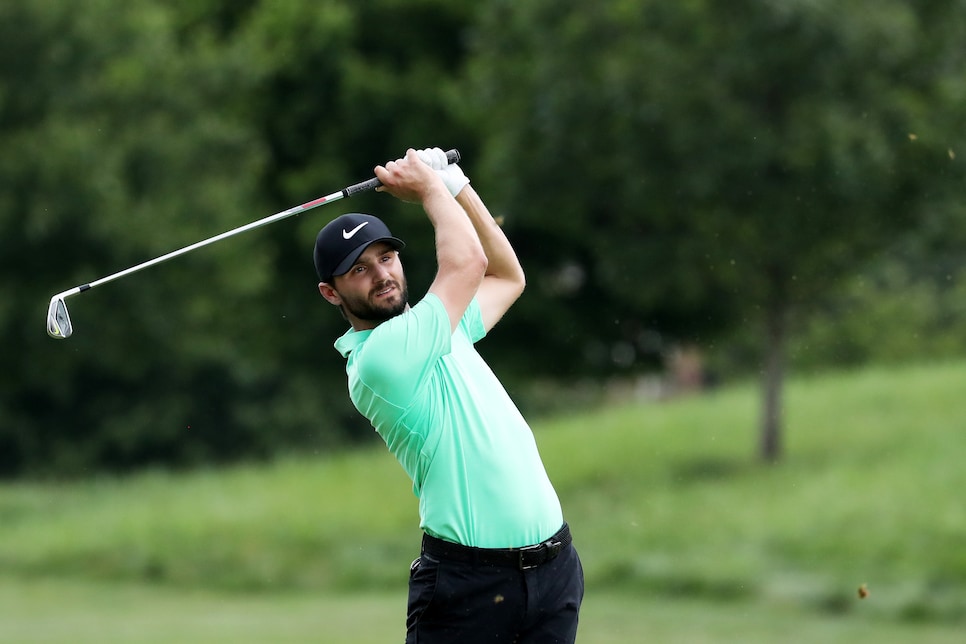 Greens in Regulation average: 71.67 percent
As a former Nike staff player, Stanley has the freedom to play any clubs he so chooses. However, his Nike Vapor Pro Combo irons remain in the bag for the mid- and short irons. Those irons have a combination of a thin, high-strength steel face plus extra weight in the toe to keep the center of gravity in line with the center of the face. For his longer irons Stanley has opted for Titleist's 718 CB, which marries a forged cavity-back body made from 1025 carbon steel with a 17-4 stainless-steel face insert. The Titleist irons also feature tungsten in the heel and toe areas for forgiveness.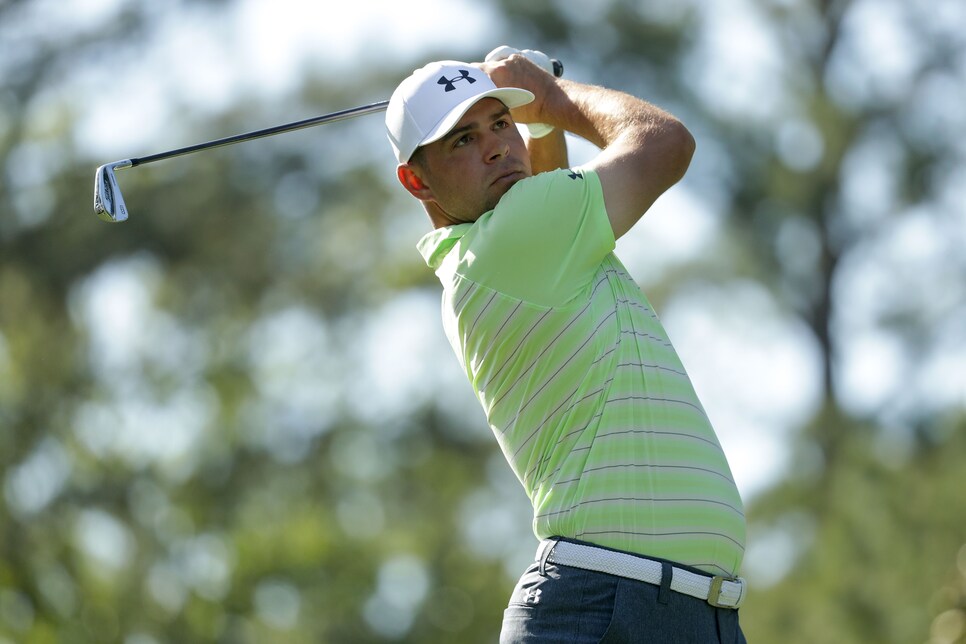 Greens in Regulation average: 71.35 percent
Woodland has the benefit of being one of the longer hitters on tour, which certainly helps put a shorter iron in hand and improves his greens-in-regulation percentage. Woodland has a split set of Titleist irons that contains the hollow-body T-MB as his 2-iron and Titleist's new Vokey SM7 wedge at the other end of his set. In between Woodland goes old school with the company's 716 model of its muscleback blade MB iron.