The Loop
10 PGA Tour pros were in the stands at Fenway Park this week, cue the cardboard cutout jokes
To call the MLB's great cardboard cutout experiment a success might be a stretch, but it's certainly become a trademark element of this summer's rocky-but-generally-welcome return to baseball. From long-time season ticket holders to player pooches and every second cousin of the assistant groundskeeper in between, seemingly everyone has had their face plastered on an old Amazon box and propped up in seats they could never usually afford. On Tuesday, that list expanded to include Justin Thomas, Collin Morikawa, Webb Simpson, Bryson DeChambeau and six other top PGA Tour pros, who were in corrugated attendance at Fenway Park to watch the Red Sox take on the Phillies.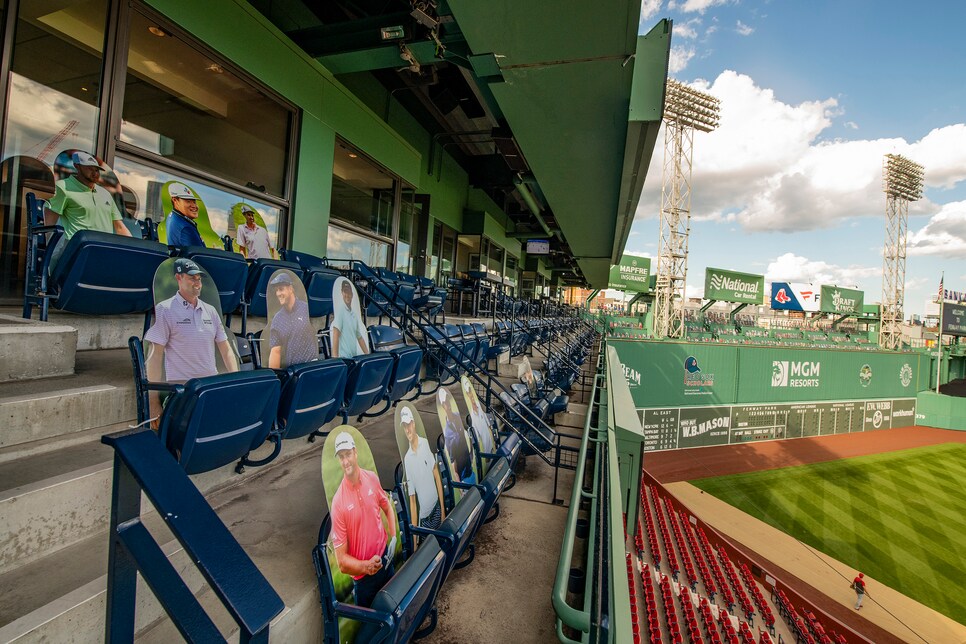 Billie Weiss/Boston Red Sox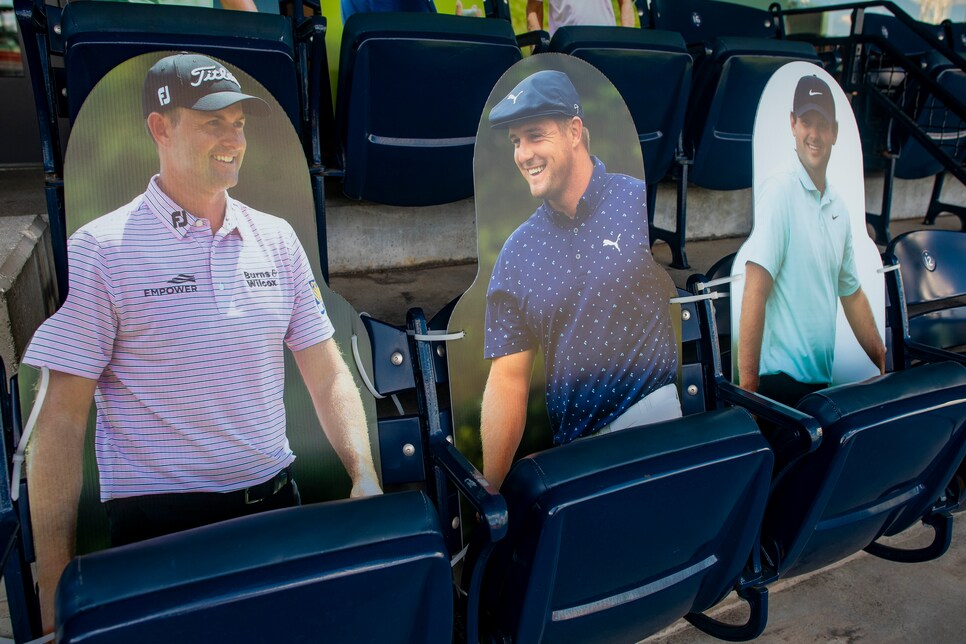 Billie Weiss/Boston Red Sox
It's right about now that you probably find yourself wondering, "but why?" As it turns out, that answer is twofold (though neither fully explains the randomness.) 1. The PGA Tour heads to TPC Boston this weekend for The Northern Trust, the first tournament of the 2020 FedEx Cup Playoffs. As you may or may not have heard, Fenway Park is a baseball stadium in Boston.
2. These are the top 10 finishers in the PGA Tour's season-long Wyndham Rewards ranking, which splits a $10-million-dollar purse amongst the best players of the PGA Tour's "regular season." This year Justin Thomas took home the top cut, with three wins and nine top tens, finishing a whopping 556 points ahead of Collin Morikawa in second place while playing three less tournaments.
Like we said, that only goes so far in explaining why swoll cardboard Bryson is now a thing, but still it's pretty cool to see these guys taking in a ball game on a sunny summer day in Beantown. Plus, it tees up a bevvy of good cardboard cutout jokes . . . but you didn't hear that from us.