The Loop
PGA Tour pro says his wife didn't "help me much" during her caddying debut, is lucky to still be married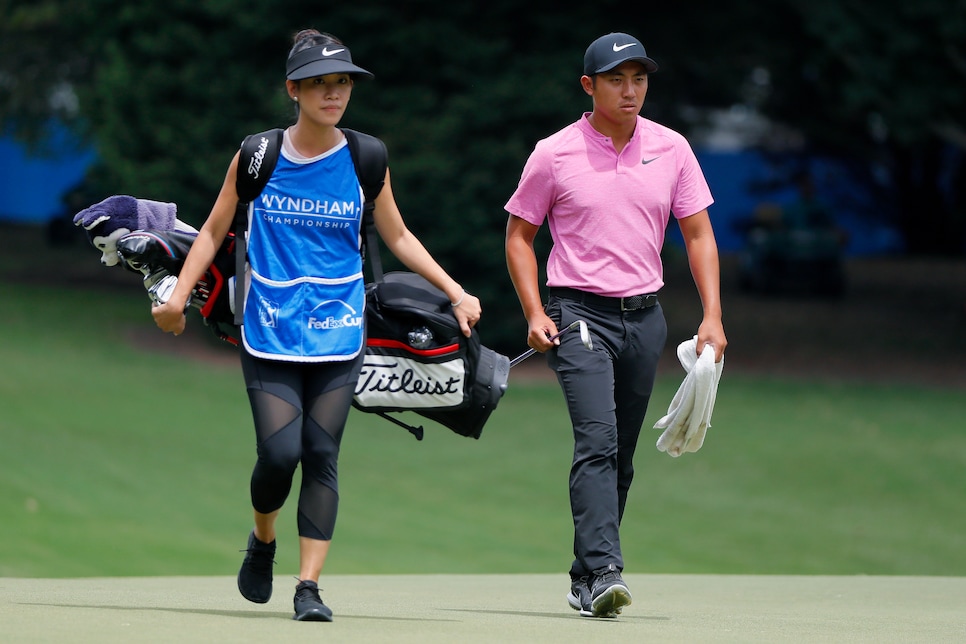 C.T. Pan came agonizingly close to claiming a first PGA Tour title on Sunday at the Wyndham Championship. Tied for the lead, the 26-year-old's tee shot on the final hole wound up out-of-bounds by inches and led to a double bogey. But while he settled for his second career runner-up finish, he had to be happy leaving Greensboro having survived a different type of test: Having his wife caddie for him.
Needing a fill-in looper for the event, Pan convinced his wife, Michelle, to step in for the week. It just might take even more convincing the next time. Check out this interview Pan did with CBS' Amanda Balionis during a weather delay on Saturday. In a clip captured by Golfweek's Bill Speros, Pan says his success at the Wyndham "was a coincidence," that "she doesn't help me much," and, referring to a familiar caddie saying, that "she just needs to show up, keep up, and shut up, I guess." Ouch.
To be fair, Pan said all this stuff with a smile, and he later pointed out Michelle helped him with the mental side of his game. Anyway, check out the clip:
Pan also seemed to really enjoy his extra time with Michelle during the week, which he prefaced by joking on Twitter that the tournament would be "the true test of my marriage."
And he was quick to help carry his heavy staff bag on numerous occasions.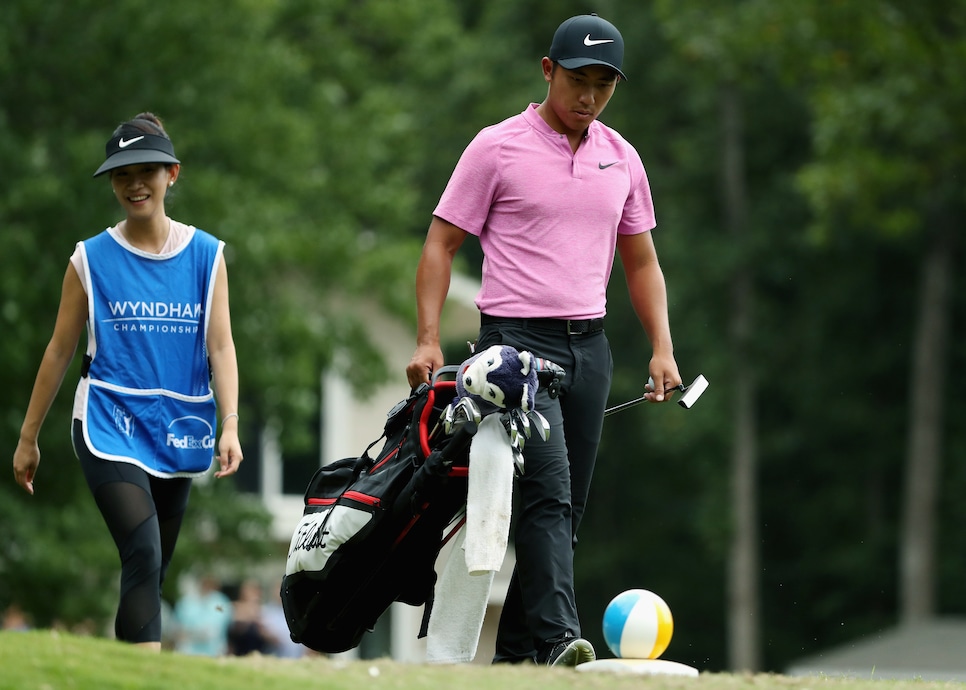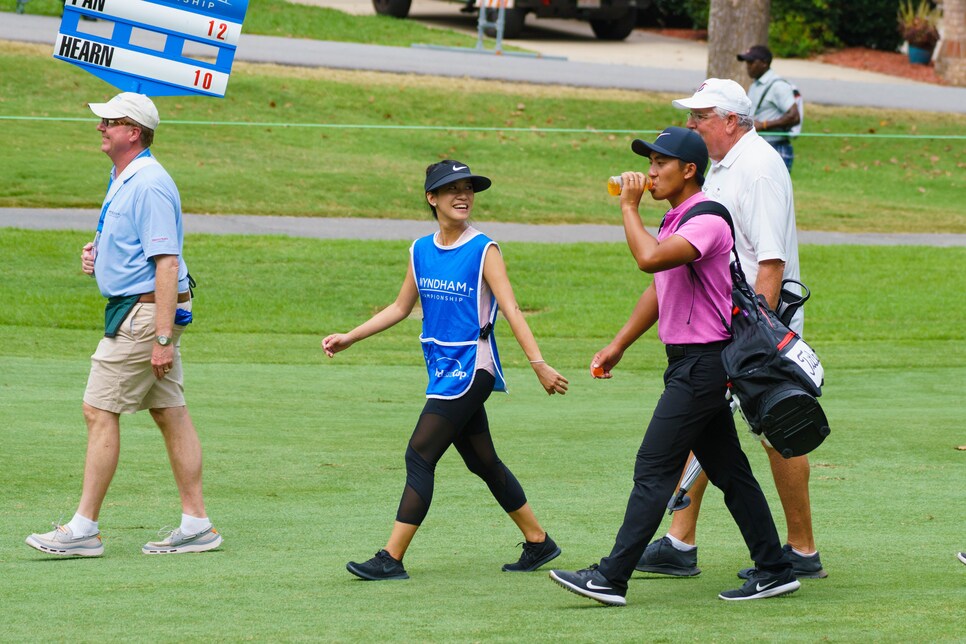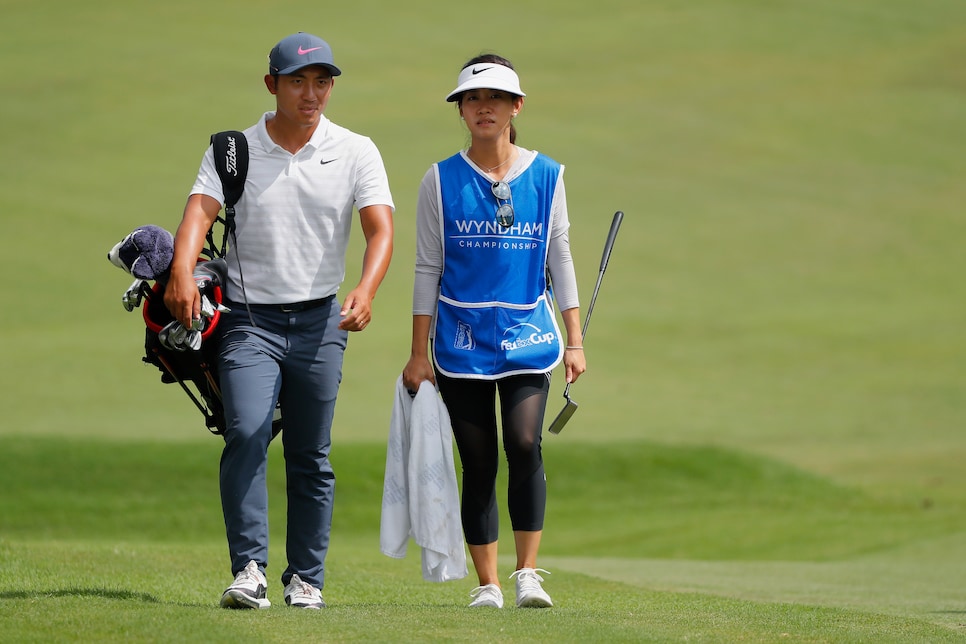 After the partnership proved successful to the tune of a $528,000 payday (No word on Michelle's cut), Pan tweeted this on Sunday night:
Aww. And here's proof that Michelle is still smiling after a long week as well: