Tour Pros Are Just Like Us! (Sort of)
PGA Tour winner barely breaks 90 at the Memorial after making a 13(!) on his final hole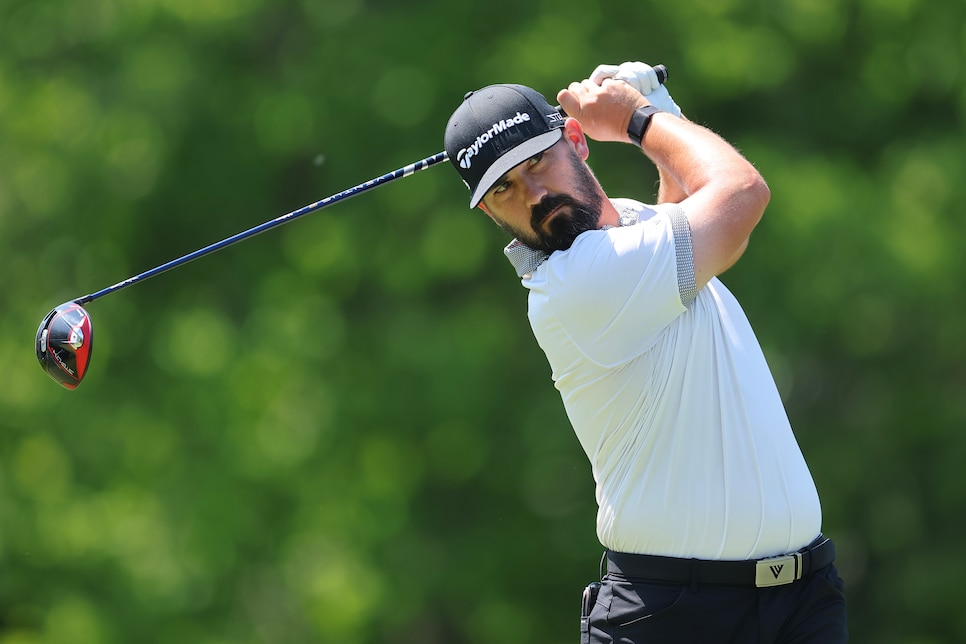 Billy Horschel was the main story from Day 1 at the 2023 Memorial Tournament after shooting an opening 84 and giving an emotional interview about his recent struggles. But the defending champ actually beat a fellow PGA Tour winner by four shots in the first round.
Enter Chad Ramey. The 30-year-old had a day to forget at Muirfield Village as well. Ramey, the winner of last year's Corales Puntacana Championship, began his day on the back nine and was five over through five after a double bogey on the 14th hole. He birdied 15 and 18, but added bogeys in between at 16 and 17 to shoot a first-nine 41. But things were about to get worse. Much, much worse.
Although, first they got better. Ramey seemed to settle the ship with seven consecutive pars to start his back nine. He bogeyed No. 8, but then striped a 293-yard tee shot on No. 9, leaving him with just 106 yards to the hole. The word "disaster" doesn't quite do what happened next justice.
Ramey found the creek in front of the green with his approach. Then he rinsed (literally) and repeated that three more times for a total of four balls in the water. A fifth attempt finally found land, but then he three-putted for a . . . hang on, we have to add it up . . . 13!
It took a bit more adding to figure out that Ramey shot 88 for the day. But to his (and Billy's) credit, he didn't WD and he's back out there on Day 2.
And to Chad (and Billy), hang in there. This stuff happens to the best of them. No, really. Even Tiger Woods shot 85 at the Memorial one year. And a few years after that he won the Masters. So have a little milkshake therapy and keep your chin up.