Tour Tips
This PGA Tour pro might spend more time grooming his mustache than grooving his golf swing
Move over Mullet Man, and make way for Mustache Man. Cameron Smith's party-in-the-back look took over the PGA Tour in 2021, but it's Erik van Rooyen turning heads in the new year with his handlebar.
Seriously, just look at this thing!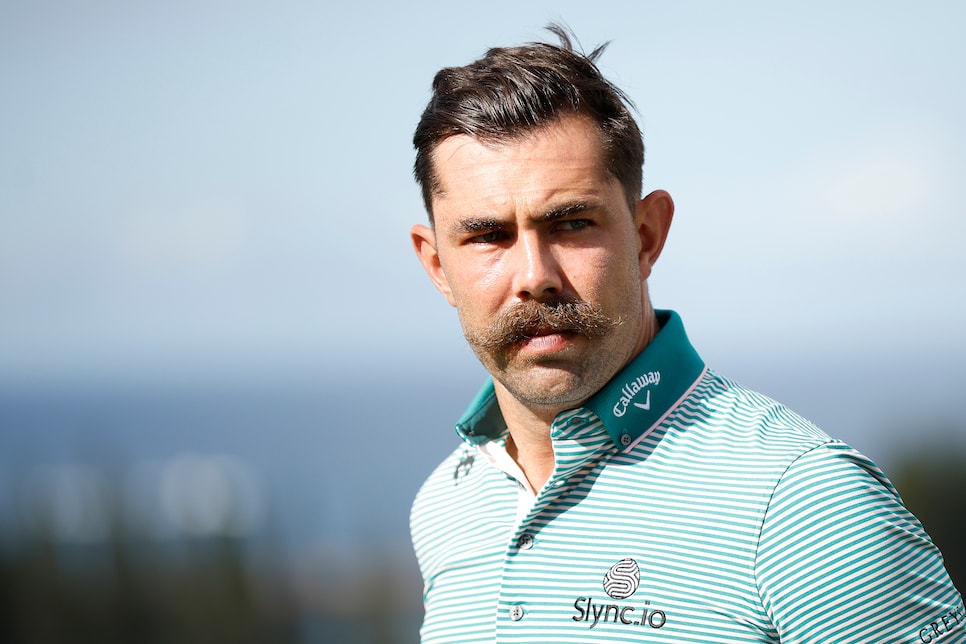 The guy looks more like a Civil War general than a golfer. Or is he a 19th century pitcher? Or maybe a villain in a western? There are so many possibilities!
Following Thursday's first round of the Sentry Tournament of Champions, the South African explained it's a fun holiday tradition that he's kept going this year.
"I've kind of done it through Christmas the last bunch of years, just, I don't know, to keep up the spirit, I guess, so on," said van Rooyen, apparently unaware that Santa Claus rocks a white beard instead of looking like Rollie Fingers. "It's kind of stayed through the new year we'll see how long it keeps going for."
"I brush it, shampoo, condition," he explained. "You got to treat it well, otherwise it kind of bites back. So, yeah, I've got a little wax that I throw in in the morning."
Is it worth all the effort? Well, van Rooyen is tied for fifth and only two shots back after opening with a 67. The man he's chasing? Cam Smith. Hmm. These two really might be onto something.