Nutrition
Why tour pros are ditching coffee—what they're drinking instead
*All products featured on Golf Digest are independently selected by our editors. However, when you buy something through our retail links, we may earn an affiliate commission.*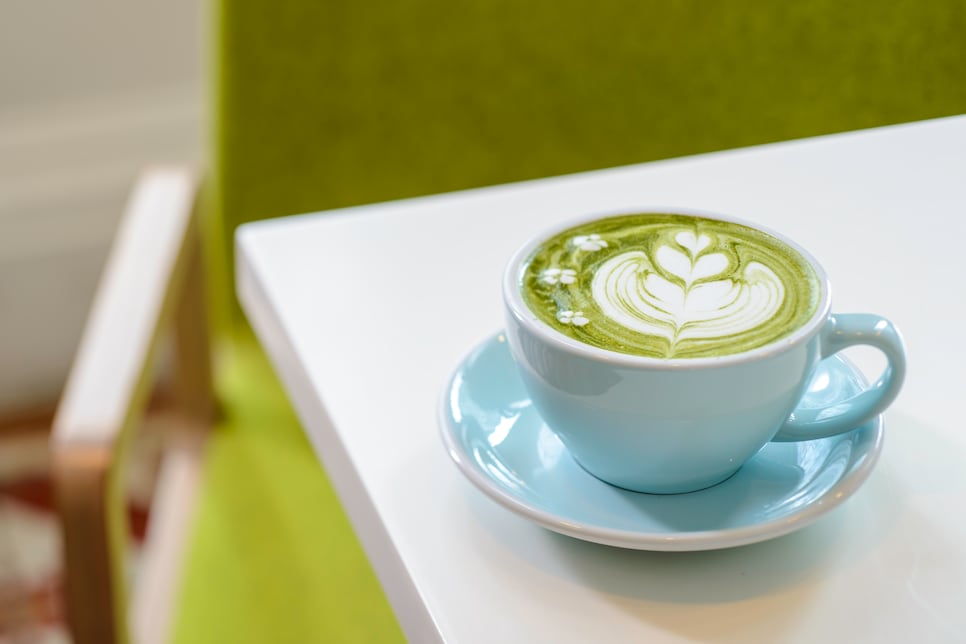 A small trend that could grow in popularity is brewing on the PGA Tour: Some players are moving away from coffee and are drinking matcha instead. LPGA players drink matcha, too. Lydia Ko's go-to coffee shop order is a matcha latte. What is matcha, you ask? It's a type of green tea, you'll know it by it's bright green color. Players are drinking it because it has as much caffeine as coffee—often more—but it doesn't come with the jitters that coffee does.
PGA Tour performance dietician Ryan Harmon says matcha's power comes from the combination of L theanine and caffeine.
"L theanine is a non-protein amino acid that promotes a state of calmness and relaxation, while caffeine improves performance and energy," Harmon said. "When L theanine is combined with caffeine, it has a synergistic effect. Matcha has caffeine and L theanine inducing a state of relaxed alertness, without the jitters."
It's hard to not love coffee, but anyone who's dabbled knows all too well the result of a little too much coffee. When you're standing over a five-footer for par, the last thing you want is the shaky hands you get after an extra cup of coffee. With matcha, that shakiness is tempered.
Harmon says players are trying matcha and while some aren't fans of the taste—it can be a bit earthy—the effect is hard to not be a fan of. "Some people love it because it gives you this calm focus," Harmon said.
Though there are limited studies in athletes, Harmon says research has found caffeine and L theanine enhance mental performance.
To consume it, players use a few different methods. Some mix it with water or milk. Other players add it to their pre-round smoothies.
If you're interested in trying matcha, Harmon says to make sure you get the right type. There are two options: ceremonial matcha and culinary matcha. She recommends ceremonial.