Voices
The $40 million question surrounding the PGA Tour's new bonus program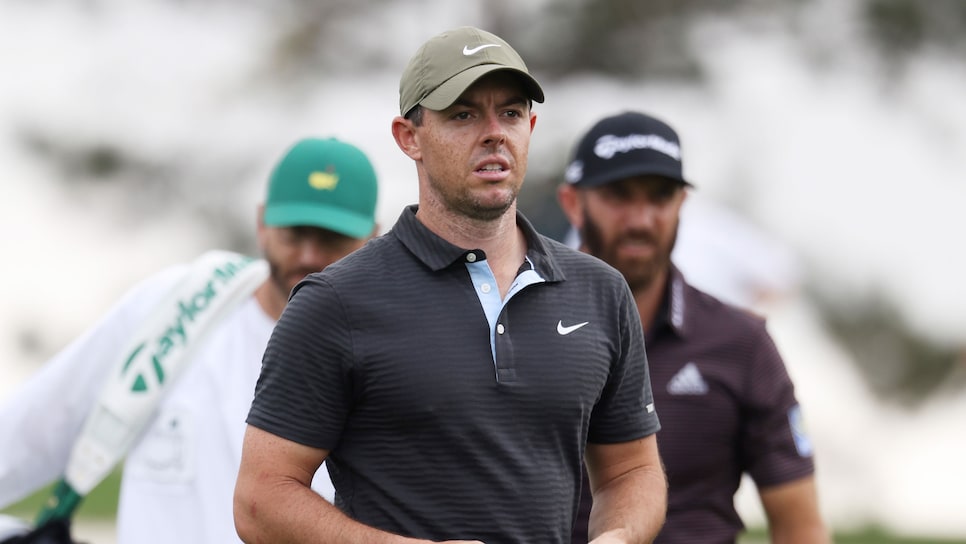 There are many more questions than answers right now on the subject of what the PGA Tour is calling its Player Impact Program, which will be known going forward as the PIP.
It's worth noting that the tour did not publicly announce the program, which will pay out $40 million to 10 players deemed to do the most to boost publicity and engagement for the tour. The news instead was broken by Golfweek and then confirmed by tour officials.
And so the first question: Where is the tour getting the $40 million? At the moment, there's no corporate sponsor and there's not likely to be one, if only because Fred Smith, the CEO of FedEx, which has invested hundreds of millions of dollars in the tour dating to 2007, would probably lose his mind if PGA Tour Commissioner Jay Monahan stood up and proudly announced a new multi-million-dollar corporate partnership in order to pay 10 players millions of dollars.
As it is, one wonders how FedEx, whose contract with the tour runs through 2027, is going to react to a new program that rewards players for being popular. Flawed as the FedEx Cup playoff system is, the hundreds of millions the company has invested has gotten the top players to keep playing through the end of the summer after the major championships are over. That was the whole point when then-commissioner Tim Finchem convinced FedEx to sign on in the first place. FedEx and the PGA Tour are now so closely entwined that the FedEx logo is imbedded in the floor of the lobby inside the tour's new multi-million-dollar headquarters.
It's worth noting that the tour laid off about 50 employees last summer in the midst of the pandemic. Now apparently it has $40 million to spend on 10 of its wealthiest players. It's also worth noting that the tour recently stated it would not move the Tour Championship out of Atlanta in the wake of the Georgia legislature passing a controversial voting-rights bill because leaving the area would harm local charities. Why couldn't the tour take a chunk of that $40 million, give it to the charities it benefits in the Atlanta region and move the tournament someplace else, as Major League Baseball did when it announced it was moving the All-Star game out of Atlanta soon after the bill was made law?
There lies the next question: Why spend $40 million this way? Aren't there so many other things the money could can be used for other than handing out millions to a small group of men who are already multi-millionaires? The tour constantly cites its charitable giving—which is considerable—but could certainly use all or some of that $40 million to give more to charity. There's no such thing as enough when it comes to charities, especially nowadays in the wake of the pandemic.
The tour could also use some of the money to increase purses at some of its lower-profile tournaments, many having been impacted by the World Golf Championship events and the playoffs. Right now, there are four major championships, three playoff events, four WGCs and the Players Championship that stars are expected to play. That's 12 tournaments, meaning a top player only needs to play three more times to meet his minimum of 15 events per year. The PIP does nothing to encourage the tour's stars to play in more tournaments, or tournaments that could use their needle-moving power.
It seems obvious the PIP is a reaction to the threat of the proposed Premier Golf League, which was first publicly discussed a year ago. The PGL model calls for 18 events in a season for huge money (reportedly $240 million) each year. But despite the financial enticements, a handful of top-ranked players, notable Rory McIlroy and Brooks Koepka among them, said they weren't interested, stymieing the tour's launch.
The very idea of the PGL clearly scared the tour, and the PIP appears to be a direct response to that concept: If we give top players millions for doing nothing on top of the millions they are already making, they won't be tempted by the PGL. It's an overreaction to something that doesn't even exist at the moment.
That said, it's worth considering who might be among the 10 players in line this year to receive the $40 million in bonuses the tour is going to hand out.
Presumably Tiger Woods is No. 1 on the list (presumably because the tour hasn't made any ranking public) even though he is recovering from his horrific car accident. Woods is regularly mentioned on social-media platforms that the tour proposes to use to measure "impact" and he still receives more attention than anyone who is actually playing golf right now.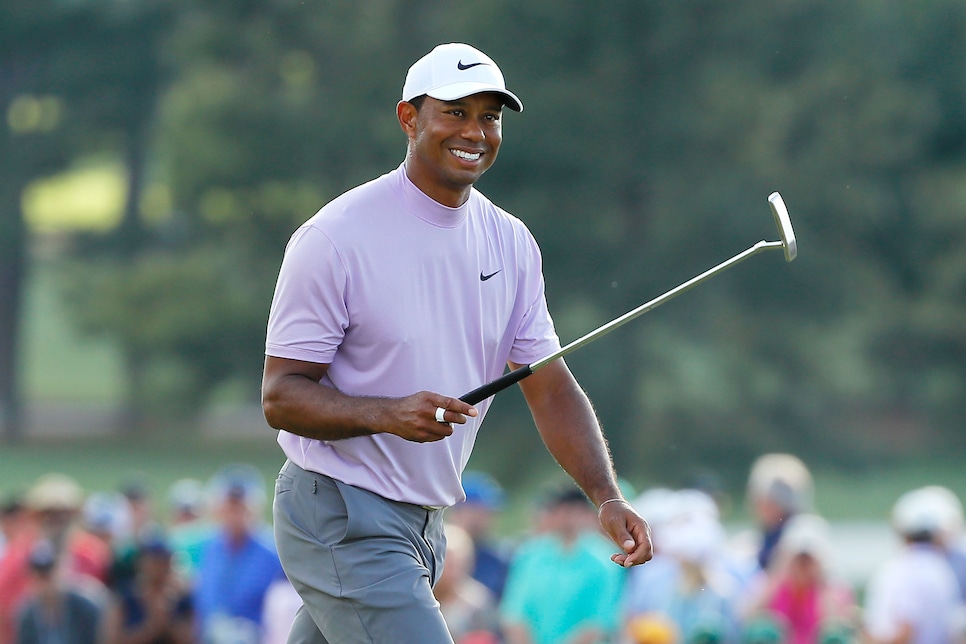 Kevin C. Cox/Getty Images
Years ago, when Woods was the No. 1 player in the world by leaps and bounds, Tommy Roy, NBC's longtime golf executive producer, told me that a survey the network had done asked viewers this question: "Would you rather watch any other player hitting a shot or watch Tiger Woods leaning on his bag waiting for his turn to play?" According to Roy, 45 percent of viewers said they'd rather watch Woods talk club selection with then-caddie Steve Williams.
Woods is 45 now and no one knows if he will ever play in a PGA Tour event again, but there are still legions of fans who would rather read one of his tweets than watch Stewart Cink win at Hilton Head—all due respect to Cink, whose comeback story is truly inspiring.
Now, guess who probably should be No. 2 on the list, if popularity is the measure? How about Charlie Woods. OK, he's not eligible (yet) but think about the interest his presence at the PNC Challenge last December created among the media, TV, print, digital, social and otherwise. Of course, I'm kidding that Charlie should be paid for the engagement he helped bring the tour, but I bring him up to make the point that paying competitive athletes (or their children) based on popularity is ludicrous.
You know who else is clearly in the top 10, perhaps the top five? Rickie Fowler, currently ranked 109th in the world and 128th on the FedEx points list. Remember, this isn't about playing well, it's about being popular. Fowler hasn't been seen in a late group on Sunday in a long time, but he's still on TV selling product non-stop and has a strong social-media presence. Plus, he's a genuinely nice guy. Everyone loves Rickie, regardless of his struggles inside the ropes.
Bryson DeChambeau, aka Popeye, the sailor man, will certainly make the list in part because he won the U.S. Open last September, but at least as much because he now looks like a young Arnold Schwarznegger and can compete with the long drive guys for length.
Dustin Johnson, Rory McIlroy, Jordan Spieth, Phil Mickelson (yes, at almost 51) Justin Thomas, Brooks Koepka are likely to crack the list. Adam Scott? Perhaps given his appeal among men and women. Patrick Reed? Not so much unless it is during a Ryder Cup week and American fans are chanting, "USA," every time he holes a putt. Then we love you Patrick. Next week, not so much.
What about Masters champion Hideki Matsuyama? If this was Japan, he would be No. 1 by a massive margin. But it's not. Collin Morikawa, the PGA champion and the best young player in golf? Maybe, maybe not. He's just a superb player, an extremely bright guy and personable as they come. But he's not big on social media.
The larger point isn't so much who will or will not be on the list. It's the question again of why spend $40 million to make a bunch of very rich guys richer? To get them to sign more autographs or go on social media more often? Seriously? It's flailing at an opponent who doesn't even exist at the moment. It is just about the worst idea since New Coke. With luck, it will go away just about as quickly.