Tour Life
Mom making her PGA Tour caddieing debut makes the most mom guarantee ever about her golfer/son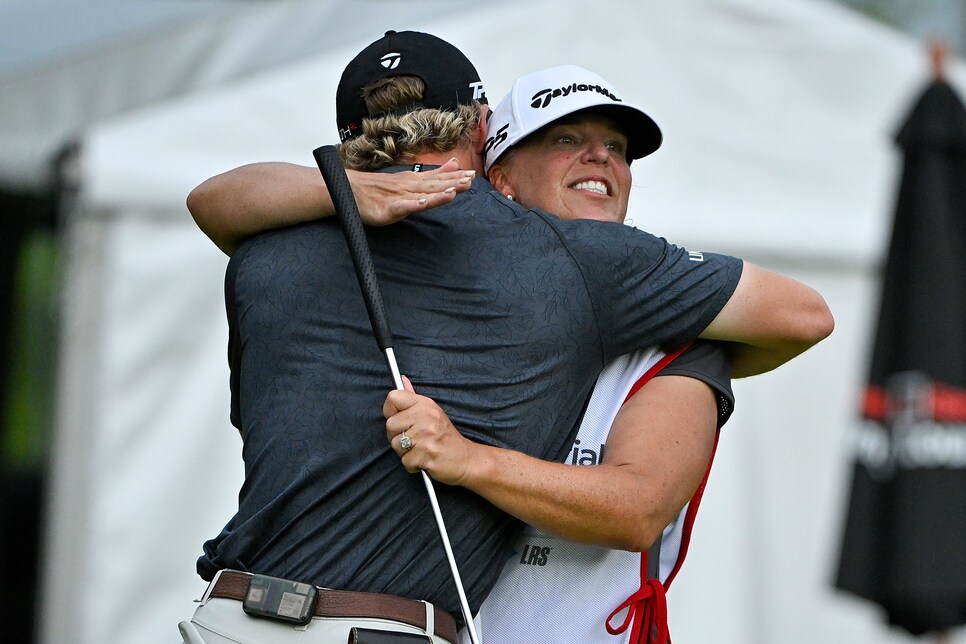 We've had no shortage of caddie-related news at this week's 3M Open and the tournament hasn't even started. First, we learned that Erik van Rooyen needed a looper after his normal one, Alex Gaugert, Monday qualified to play in the event. Then we found out the tour paired them together for the first two rounds. Fun! But it turns out there's another tandem this week that also deserves our attention.
That would be Frankie Capan III and his . . . mom? Yep, his mom. Like Gaugert making his PGA Tour debut as a player, Charlynn will be making her PGA Tour debut as a caddie. But this isn't the first time she's been on her son's bag.
Last year she helped Frankie get through all three stages of Q School to earn his Korn Ferry Tour card. And then they continued working together, including for Frankie's major championship debut last month at the U.S. Open during a season in which the 23-year-old is in position to earn his PGA Tour card for the first time.
"Originally she was supposed to be just a fill-in caddie and the more success we had, the more we realized that she should just keep staying on the bag," Capan said in Wednesday's pre-tournament press conference. "Obviously when we went through Q-School and only lost to nine people, it was pretty evident that she should stay on the bag for a little longer."
Hey, makes sense to us. And it sure looks like the two have a fun rapport out there on the course as evidenced by the following video in which Charlynn makes the most mom promise ever. Have a look:
"The mom instincts come out because he's the most well-hydrated and fed player out there," Charlynn, sorry, make that Mrs. Capan says with a laugh. "Mom instincts are strong."
We're not doubting that for a second. And those mom instincts will be extra-strong this week with the local Minnesota duo playing a home game and staying in their own house. We hope she at least makes Frankie make his own bed.