Features
What the sophisticated golf fan should be looking for in 2021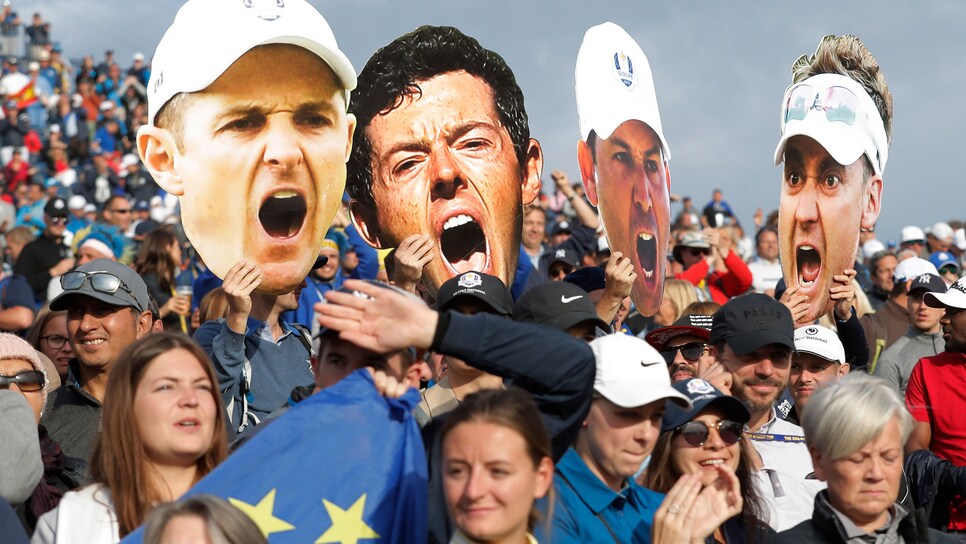 Dear educated, sophisticated, totally with it golf fan. First of all, happy new year. Second, we love you, because you are educated and sophisticated in a way that saves us having to explain a lot of things to the more casual fan, who isn't paying attention to us until April. We know that you know what is worth knowing as the 2021 golf season begins this week with its traditional two-step in Hawaii.
We know that you know that World No. 1 Dustin Johnson has a chance to become just the fourth man to win back-to-back Masters titles—and has the shortest wait in history to attempt it. We know that you know that Bryson DeChambeau is going to continue his quest for greater distance and with equal alacrity continue to stretch the argumentative bounds of the Rules of Golf. We also know that you know where the majors are being played this year, where Tiger Woods likely will be showing up (and where he won't be) and that the 43rd Ryder Cup in Wisconsin isn't going to be a Ryder Cup at all if it doesn't include spectators.
We know that you know that the men's World No. 1 ranking might be pinballed around again among a handful of very talented players whose names are spelled like Johnson, Thomas, Rahm, McIlroy and maybe a few others.
And we're pretty sure you know the key statistics that should inform your very fine, well-researched and woefully hopeless gambling decisions.
Then again, there are sure to be things you don't know, like how Jordan Spieth might be a different golfer thanks to some help from famed instructor Butch Harmon or how winning the Olympic golf competition could be considerably harder than it was in 2016.
Allow us, then, to delve into some meaty storylines, observations and opinions that can only serve to augment your already considerable knowledge.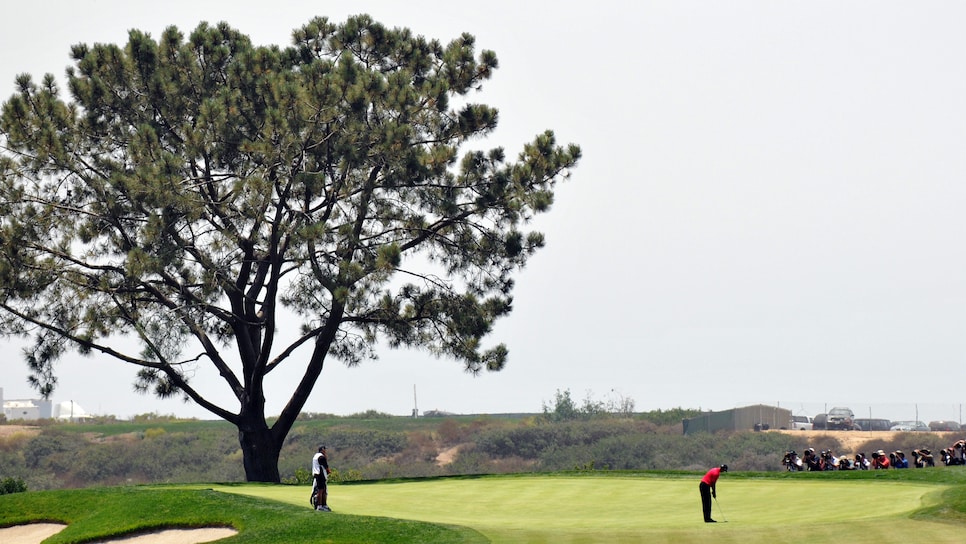 Tiger Woods and Rocco Mediate tied at 1 under par over 72 holes in the 2008 U.S. Open at Torrey Pines.
Icon Sportswire
Take the over on the U.S. Open at Torrey Pines.
It's difficult to make a straight scoring comparison between the 2008 U.S. Open on the South Course at Torrey Pines and what transpired in the PGA Tour event held on the South and North courses more than four months earlier. Tiger Woods, who won both that year, was 12 under on the South Course and 19 under overall in winning the then Buick Invitational, though he shot just 71 in the final round, one of seven sub-par scores on a difficult day for scoring.
When he came back in June, the course was 7,649 yards, reduced to par 71 and had higher rough and firmer greens. Also, let's not forget, Woods was nursing serious knee and lower leg injuries for which he underwent surgery a day after beating Rocco Mediate in a 19-hole playoff. The two men tied at a mere one-under 283. We know all about guys these days hitting bombs, especially defending champion DeChambeau, but Torrey will play all of 7,800 yards for the 121st U.S. Open in June after another design update by Rees Jones. Pacific breezes should further make scoring dicey. If you thought Winged Foot had teeth this past September, just wait. Hey, bettors, favor the chipping leaders.
Speaking of bombs, looks like nearly everyone is diving into the distance pool.
It's not that chasing distance is some newfangled idea, but DeChambeau changed the narrative in 2020 with how he went about it, and his decisive victory in the U.S. Open at Winged Foot proved consequential. In response, we've seen notable long hitters like Rory McIlroy, Justin Thomas and Tony Finau toying with airing it out more. Meanwhile, an old hand like Stewart Cink is still on the hunt, too. "I think as long as you're playing golf, you're trying to find distance," Cink, 47, said at the Sentry Tournament of Champions, for which he qualified by winning the Safeway Open. Coincidentally, he broke an 11-year winless drought after adding 20 yards to his driver through a combination of swing and equipment adjustments. "You can almost look at any stat, and it just tells you the root factor of that stat is driving distance," Cink added. "The farther you hit it, the easier golf is, on almost every step. You're going to improve your strokes gained, so why wouldn't you?"
Right, why wouldn't you? It's no different in the women's game, where the three longest hitters—Maria Fassi, Bianca Pagdanganan and Anne van Dam—were paired together in the first two rounds of the U.S. Women's Open. All three average more than 280 yards off the tee. All three are 25 years or younger. They didn't fare well at Champions Golf Club, each missing the cut, but the USGA recognized an entertainment hook in putting them together. This is the next wave on the LPGA, players taking the baton from Laura Davies. Buckle up. And get out your binoculars.
Watch Jordan Spieth win for the first time since the 2017 Open Championship.
Having observed Spieth somewhat routinely misfire on three-footers, even during his world-beating days, you wouldn't put a lot of stock in his chances of breaking out of his prolonged downturn. But from five to 50 feet, you'd still take the Texan over anyone in the world, even though his putting stats slipped last season. Somewhat recently there have been rumblings that Spieth, 27, has sought direction from Butch Harmon on his full swing, which Golf Digest now has confirmed. Apparently, Spieth wanted validation from Harmon that he is on the right path in making changes under longtime coach Cameron McCormick. Another set of eyes, especially Harmon's, can only help, especially in building confidence.
To borrow from the late Arnold Palmer, Spieth will be fine swinging his swing—as long as he gets back to familiar basics, a mainstay instruction tool of Harmon's. If Spieth can start hitting more greens in regulation, his strength until the last few years, he'll be in contention more often. From there, you have to think he'll be fine. The guy is too talented to be languishing at 84th in the world.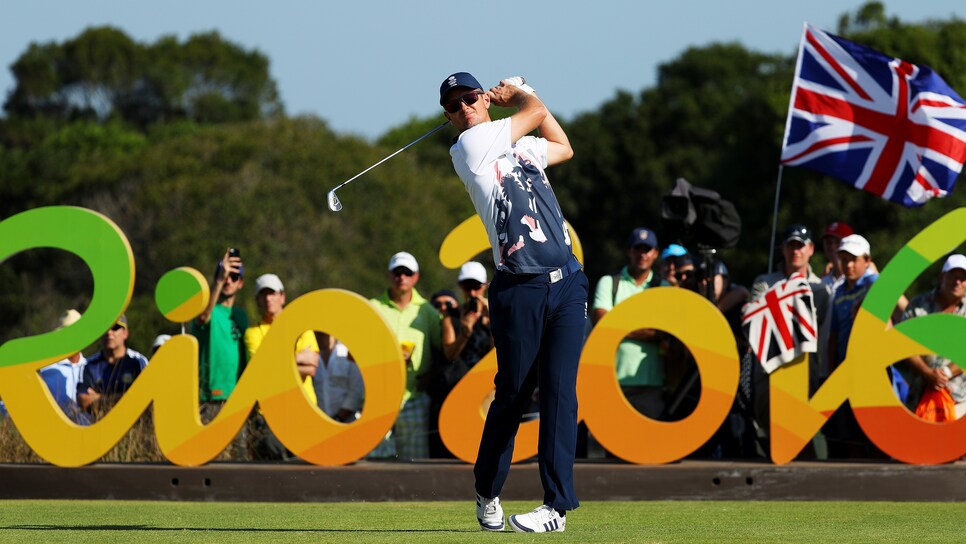 Justin Rose won the gold medal in the 2016 Olympics in Brazil.
Scott Halleran
Olympic Golf is going to be a lot more competitive this time around.
At least that will be true on the men's side compared to 2016. The list of qualified players who withdrew from consideration for the 60-man field five years ago in Rio de Janeiro because of the threat of the Zika virus included McIlroy, Johnson, Spieth, Jason Day, Adam Scott, Louis Oosthuizen and Hideki Matsuyama, just to name a few. With the 2020 Summer Games postponed to '21 because of the COVID-19 pandemic, chances are much greater that many of the top players, having the majors season completed, will travel to Japan in August.
Johnson for one, who last year planned to skip the Games for scheduling reasons, has changed his tune in recent months. Qualifying for the men's field, based on the Official World Golf Ranking, ends June 21. The women's field, based on the Rolex Rankings, is decided a week later. No country can have more than two players in the field unless more than two are ranked among the top 15 in the world, with a maximum of four players eligible. That puts a crimp in USA access for the men (10 Americans rank among the top 15 in the world) and South Korea for the women (seven). Justin Rose and Inbee Park were the 2016 gold medal winners.
An American victory in the Ryder Cup would be an upset.
That's right, Europe should be strongly favored this fall in the biennial slugfest. Heresy you say? Hey, Europe has won nine of the last 12, which includes three victories on American soil. And it continually reloads. Look for England's Matthew Fitzpatrick and Norway's Viktor Hovland, past U.S. Amateur champions, to bolster a squad that hammered the Americans in France in 2018.
With six picks at the disposal of U.S. captain Steve Stricker, this 2021 squad could be the most loaded American team in memory. But the truth is the Straits Course at Whistling Straits in Haven, Wis., isn't much of a home game. There have been three PGA Championships held there, all won by foreign-born players. And the experience factor actually favors the visitors. Among likely combatants, more Europeans than Americans have competed multiple times at the layout designed by Pete Dye, the late genius. Captain America (aka Patrick Reed) better rally the Avengers or the "Olé" song is going to be ringing throughout dairy land.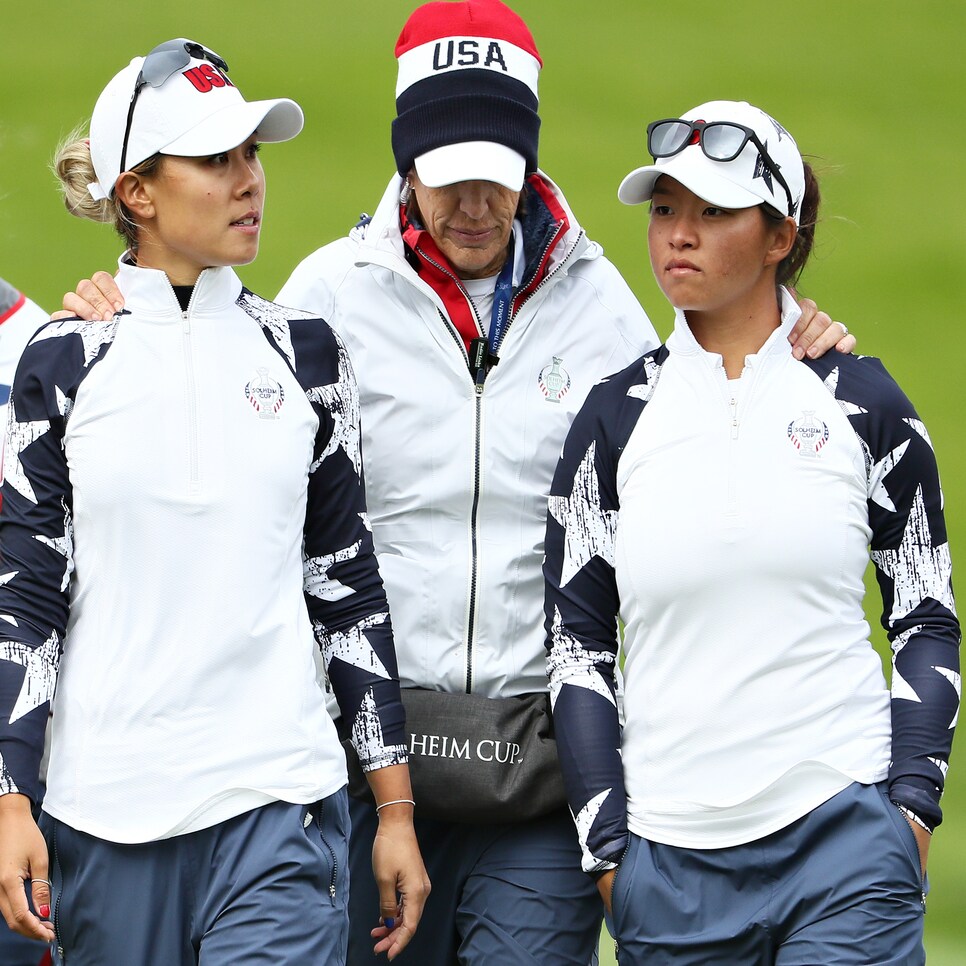 The American Solheim Cup team will try to win back the Solheim Cup in Ohio.
Jamie Squire
Americans will be heavily favored in the Solheim Cup
Only the U.S. Curtis Cup team, competing in August, will be bigger favorites than the American women will be in the 17th edition of the Solheim Cup in September in Toledo, Ohio. The last time the biennial event between USA and Europe was held in Ohio, at Muirfield Village Golf Club, the European women were spending off hours taking cuts at a punching bag adorned with Dottie Pepper's face. Otherwise, the visitors didn't lay a glove on the Americans, who won 16-12 for their third win in a row.
This year's edition visits Inverness Club, site of the LPGA Tour's one-off season reboot in 2020, where American Danielle Kang edged Celine Boutier of France by one shot. That's hardly an omen, but the fact that Europe only once has won consecutively, in 2011 and '13, is a relevant statistic. In light of the proceedings two-plus years ago, when the Europeans rallied for a memorable one-point victory in Scotland, Team USA should be highly motivated and enjoy the home cooking, as they have in seven of the previous eight meetings in America.