News
As the European Tour holds on heading into 2021, there are brighter signs ahead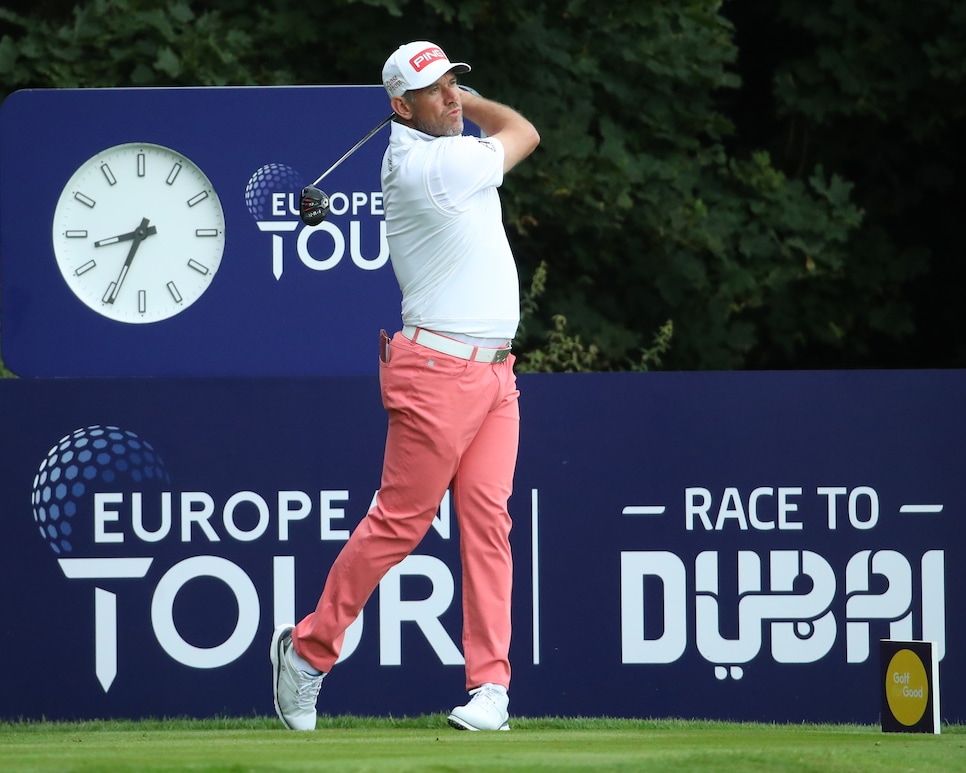 As was almost immediately apparent to all, European Tour Executive Director Keith Pelley's hurriedly arranged Nov. 27 media conference lacked much in the way of detail. Announcing what Pelley called the Old World circuit's newly formed "strategic partnership" with the PGA Tour, Pelley talked a lot but actually said very little of substance.
The phrase "early stages" was used often and mention of "non-disclosure agreements" came up, too. Pelley did reveal that he and PGA Tour Commissioner Jay Monahan (now a member of the European Tour's board of directors) had been chatting for as much as five years about coming together in more substantive ways than we have seen in the past. Yet this eventual agreement was hammered out in only 72 hours prior to the public announcement. Clearly, the ongoing presence of the Saudi Arabian riches fueling the proposed Premier Golf League had a lot to do with the pair's sudden haste to seal the deal.
That much Pelley was prepared to reveal. The Raine Group, an equity firm backed by the Saudis and speaking for the PGL, had, he admitted, made "a compelling offer" that would have taken the European Tour "to a new level, but in a different direction."
So it is that what exactly this brave new trans-Atlantic world will look like in years to come remains, at least for the moment, unclear. But at least one close observer thinks the moniker "European Tour" (long a misnomer) will be gone as soon as 2022.
"I don't think we are going to see a lot of change in the short term," says one European Tour member who asked not to be identified. "But it is the right thing for golf. The game was ready for this. There are so many organizations, our sport is so fractured, it was time to start working together.
"For the sake of the players and the game," he continued, "this whole process is about learning to walk before we can run. It's about taking things slow and continuing the dialogue that has taken us this far. In the end, if we hadn't gone down this path, the game would have become even more fractured. So any sort of consolidation has to be good. Monahan and Pelley are the right guys to do this. Yes, they have egos. Yes, they have their own ways of doing things. But they get on and work well together. So this was the right moment, even if it took a long time to get here."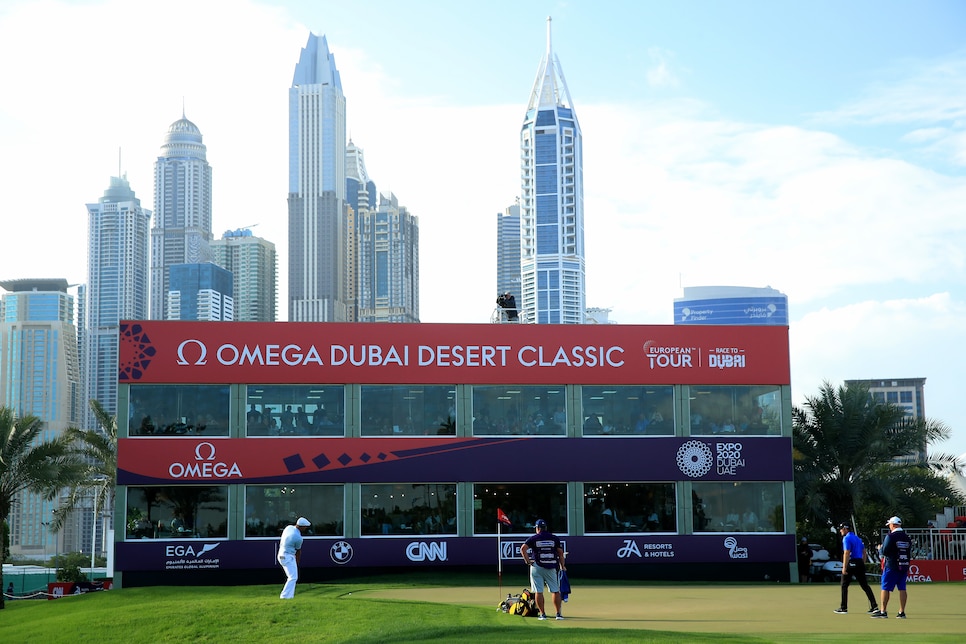 The early "Middle East Swing" on the European Tour remains one of its strong points.
David Cannon
That's the big picture. But, more immediately, where does all of this leave the European Tour?
The answer, at least as far as 2021 is concerned, is in a holding pattern of sorts. Which is understandable. It is clearly too soon for the PGA Tour's newly purchased level of influence to reach anything significant. While the overall calendar for 2021 contains 42 events in 24 countries, a noble effort for a circuit that saw the postponement or cancellation of 18 events in 2020, only four of the lucrative Rolex Series events remain. And the early schedule, historically the weakest part of the tour's line-up, is best described as sparse. After the three-week run in January from Abu Dhabi to Dubai to (controversially) Saudi Arabia, there are a limited array of playing opportunities through the Masters.
"There is no question that the challenge of reshaping our 2020 season in many ways informed our approach to 2021," said Pelley, in summation.
Although much of the post-2021 future remains shrouded in mystery, the mood in the European Tour camp remains generally upbeat. Not too many see this new deal as a bad move. For one thing, the money spent propping up so many of 2020's events has basically been recouped by selling 10 percent of the company to the PGA Tour, according to sources. Perhaps not a moment too soon. As many as 68 European Tour employees have reportedly been laid off over the past few months.
"The whole thing is very positive," says Andrew (Chubby) Chandler, a former tour player and now head of International Sports Management. "It has lifted the European Tour out of a cash hole. It has brought the two tours together against the PGL. And it has accelerated what was going to happen in two or three years anyway. This was always going to happen. But the difference is that the European Tour has gained a few quid [pounds] instead of getting nothing."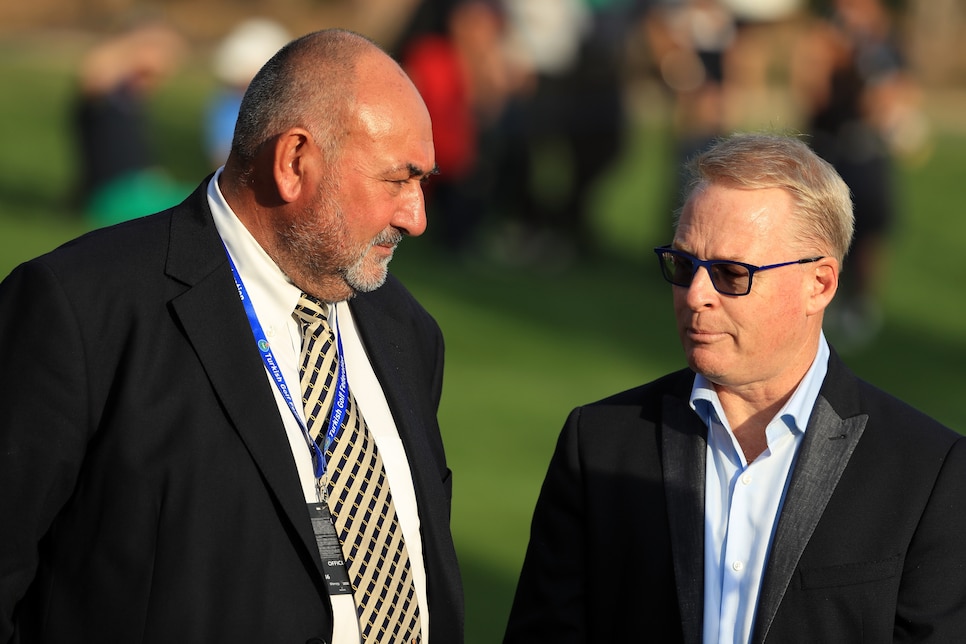 Player agent Chubby Chandler (left) is feeling optimistic about the cooperative deal forged by European Tour Executive Director Keith Pelley (right) with the PGA Tour.
Richard Heathcote
Chandler, as ever, knows of what he speaks. The 2021 schedule contains a lot more good news than bad. As Pelley had previously stated, the schedule features another U.K. Swing, a series of events held within the United Kingdom that will cut down on travel in these COVID-19 times. After the Masters, there is basically a full schedule. And, perhaps surprisingly in these challenging economic times, barely a decrease in prize money in the majority of events—if 2020 is the starting point.
Happily, too, purses in the bigger tournaments are set to return to a level much closer to what was once the norm. By way of example, while the Qatar Masters in March is offering a relatively mundane $1.5 million, the prize funds in the Middle East are $8 million in Abu Dhabi, $3.2 million in Dubai and $3.4 million in Saudi Arabia.
"Yes, there are those pretty big gaps in the schedule between the middle of February to the end of April," Chandler said. "There are only three events in a 10-week stretch around that time. But, having said that, Keith Pelley wasn't scratching around too much. I had a prospective venue for an event in March, but was told they were going to be all right around then."
Chandler hypothesizes that down the road, a handful of the more prominent European Tour stops—the Scottish Open (a week before the Open Championship) and the BMW PGA Championship (immediately following the Tour Championship) for instance—could become co-sanctioned with the PGA Tour, perhaps as early as 2022. "Maybe two or three other events will be too," Chandler said. "That will represent huge opportunities for European Tour players. If one wins one of those tournaments, he suddenly has a two-year exemption on the PGA Tour."
All of which will surely sound good to even rank-and-file European Tour players. Pelley seems to have been able to pitch the money at the right levels and in the right places. Besides, expectations are down. Most players are grateful to be playing at all. ("Suddenly they're not divas anymore," Chandler said). They've been playing in €1 million events because that is what there was, and they need to make a living. There has, again according to Chandler, "been a massive reset in that respect."
With, one suspects, much more to come as the Monahan/Pelley roadshow continues to accelerate. A world tour? You never know. Stay tuned.