LIV Golf vs. PGA Tour
Two more players bail from lawsuit against PGA Tour, but LIV Golf added to complaint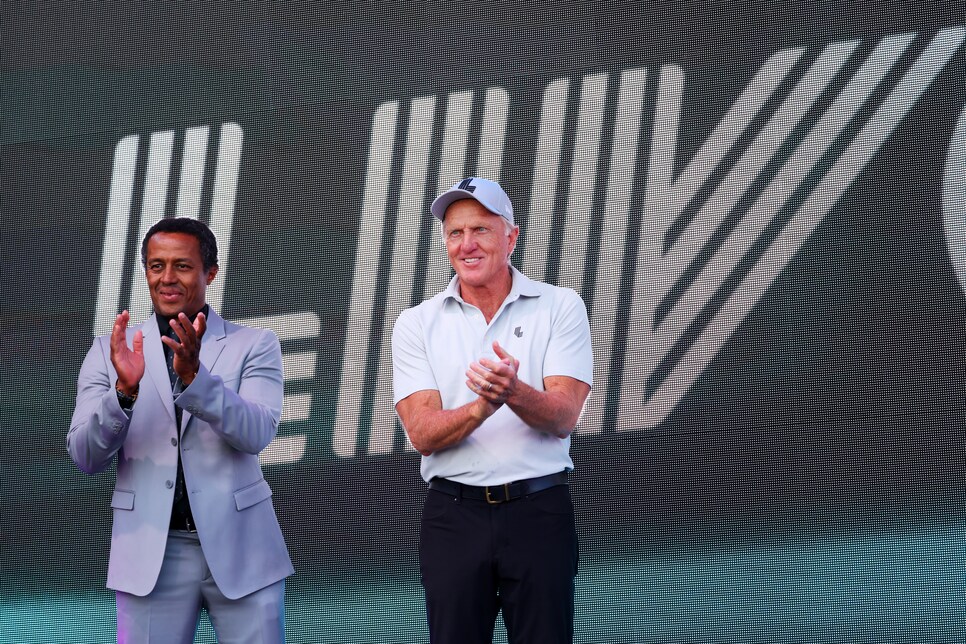 Two more players have bailed from the antitrust lawsuit against the PGA Tour. However, an amended complaint also revealed a significant addition to the case.
A new copy of the lawsuit filed Friday showed that Abraham Ancer and Jason Kokrak have dropped out of the complaint. With Ancer and Kokrak removing themselves from the motion the lawsuit had now lost more than a third of its original 11 plaintiffs in less than a month since the lawsuit was filed in early August, with Carlos Ortiz and Pat Perez also taking their names off in previous weeks. The remaining players in the complaint are Phil Mickelson, Bryson DeChambeau, Ian Poulter, Talor Gooch, Hudson Swafford, Matt Jones and Peter Uihlein.
But joining the players in their case is LIV Golf. The organization has filed as an interested party, claiming it's had to start its league in the face of reduced access to players with super-competitive costs. LIV Golf wants "punitive damages for the PGA Tour's bad faith and egregious interference with LIV Golf's contractual and perspective business relationships."
The players, meanwhile, are challenging their PGA Tour suspensions for defecting to the Saudi-backed circuit. "The purpose of this action is to strike down the PGA Tour's anticompetitive rules and practices that prevent these independent-contractor golfers from playing when and where they choose," the complaint alleges. However on Aug. 9 a judge in U.S. District Court denied a motion from three LIV Golf—Gooch, Jones and Swafford—seeking to participate in the FedEx Cup Playoffs, giving the PGA Tour the first victory in the legal battle between the tour and the Saudi-backed circuit.
A tentative date for summary judgment for July 23, 2023, where the tour will likely seek to dismiss the case, with a trial date expected to begin on Jan. 8, 2024.
Earlier this week at the Tour Championship, commissioner Jay Monahan was asked, with the improvements to the tour and its schedule announced on Wednesday, if LIV Golf members would be allowed to return.
"No," Monahan said. "They've joined the LIV Golf Series, and they've made that commitment. For most of them, they've made multiyear commitments. As I've been clear throughout, every player has a choice, and I respect their choice, but they've made it. We've made ours. We're going to continue to focus on the things that we control and get stronger and stronger. I think they understand that."
When a follow-up inquired if there was any channel back to the tour for LIV Golf players, Monahan responded, "As it relates to any of the scenarios for LIV players and coming back, I'll remind you that we're in a lawsuit. They've sued us. I think talking about any hypotheticals at this point doesn't make a lot of sense."