News & Tours
Pat Perez opts out of LIV Golf lawsuit against PGA Tour, per report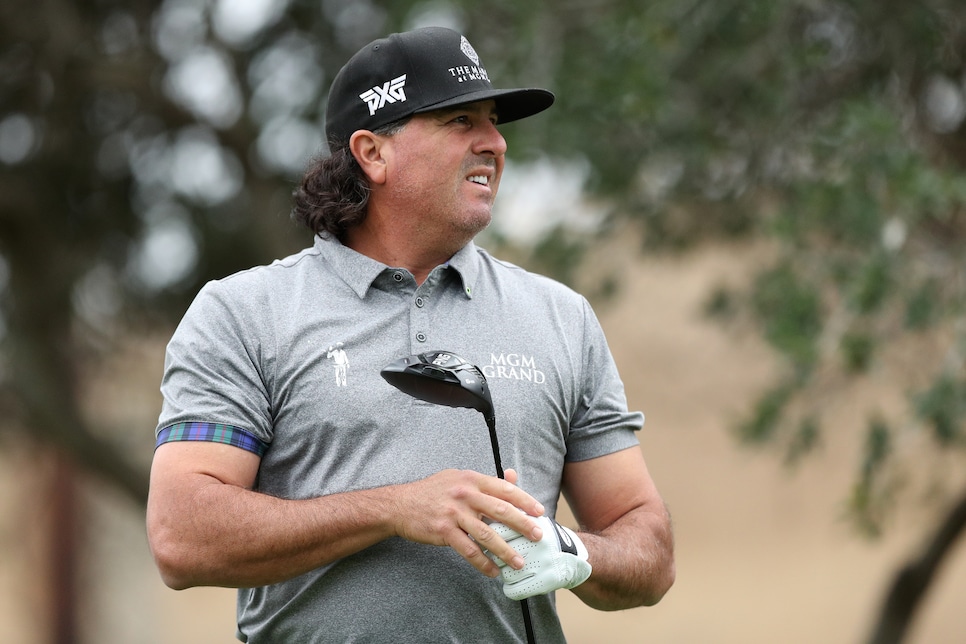 Saying he "didn't really think it through," Pat Perez on Friday said he removed himself from the lawsuit that LIV Golf players have brought against the PGA Tour.
In an interview with Sports Illustrated, Perez said, "I have no ill feelings toward the PGA Tour or any of the players. I'm a LIV guy 100 percent. I'm going to play for them. But I don't feel any need to go after the PGA Tour. They gave me a wonderful opportunity for 21 years. I've got nothing against them, no hard feelings toward anybody. I earned everything I got out there, don't get me wrong.
"I chose to leave and I'm not looking to come back. I'd like to maybe play the Champions Tour one day if that can work out, and that's why I have not given up my membership. But there is no benefit to doing this. I have an unbelievable deal with LIV, and I'm behind them 100 percent.''
Eleven players were originally part of the lawsuit, but now Perez and Carlos Ortiz have opted out. On Thursday U.S. District Judge Beth L. Freeman set a tentative date for summary judgment for July 23, 2023, where the tour will likely seek to dismiss the case, with a trial date expected to begin on Jan. 8, 2024. The ruling was considered a setback for LIV golfers because they hoped for a much earlier trial date—potentially in August 2023.
Only four years away from being eligible for PGA Tour Champions, Perez signed a four-year deal with LIV earlier this year, and in the two tournaments he's played, the 46-year-old has earned a little more than $1.8 million—$1.5 million of which has come because in both starts he's been on a winning squad in LIV's unique team competition.
By contrast, Perez has earned no more than $1.2 million in each of the past four seasons on the PGA Tour while playing as many as 32 events. He's a three-time tour winner, but hasn't lifted a trophy since the 2017 CIMB Classic. That year, Perez earned $2.9 million.
Perez played 19 events on the PGA Tour this season (earning $1.07 millon) before leaving for LIV and owned a 70.6 scoring average that ranked him 106th. In two events with LIV, he tied for 29th at eight over in Portland and tied for 31st at five over in Bedminster.