News & Tours
With new PGA Tour plan, European players could face schedule concerns in Ryder Cup year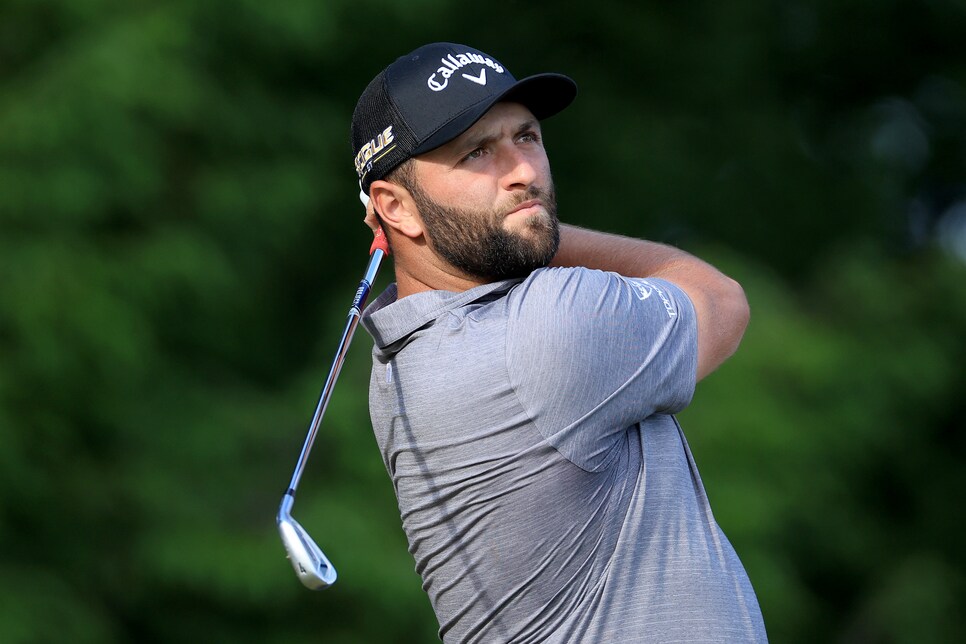 ATLANTA — The PGA Tour announced significant changes to its structure this week that provided a lot of certainty over which tournaments the game's biggest stars will play next season. It was seen as a significant step towards victory in its battle against LIV Golf.
Among the questions that remain for European players on the PGA Tour: How will committing to a 20-event schedule work in a Ryder Cup year?
Starting next year, when the Ryder Cup heads to Italy, the top 20 players on the PGA Tour will commit to playing 12 "elevated" events, as well as the four majors, the Players Championship and three other tour events of their choice—combining for a 20-event schedule. However, European players are required to tee up in four DP World Tour events in order to maintain membership and therefore be eligible for the European Ryder Cup team.
It's likely details will be worked out in time, but the uncertainty stems from two things: the European Tour has not yet announced its Ryder Cup qualification process and that the PGA Tour has only revealed eight of its 12 elevated events.
"I think it [the new PGA Tour schedule] is a good idea [but] it will be interesting to see what happens in the future; things are happening pretty quickly," Viktor Hovland, whose Ryder Cup debut came last year at Whistling Straits, said Friday at the Tour Championship.
Given the PGA Tour's strategic alliance with the DP World Tour, one solution could be including the Genesis Scottish Open or other DP World events in those four yet-to-be-announced elevated tournaments.
Jon Rahm, a two-time member of team Europe, said the schedule seemed like "a bit of an ask."
"If we have to play all those 20 [PGA Tour events], then, yeah, 100 percent … that puts me in a difficult position if I go play in Europe [this] fall like I'm going to, [and then] I have to play from January until August 20 times," Rahm said Friday at East Lake. "With Ryder Cup and having to play four in Europe, yeah, I think it's a bit of an ask, and I wouldn't be surprised if they revise a bit of a rule or make an exception for some players. But if they do it for players like me and Rory, they might have to do it for everybody."
All eyes will be on next month's BMW PGA Championship at Wentworth, where it is hoped the DP World Tour will announce the beginning and end of the qualification period, as well as how many captain's picks will be available for captain Luke Donald. Team USA, led by Zach Johnson, has already announced it will be comprised of six qualifiers and six captain's picks.
Should the qualification window begin with the DP World Tour's flagship BMW PGA, playing four events in Europe shouldn't be a problem for European team candidates who are planning on teeing it up there, as well as the Italian Open the week after. The Italian Open is being held in October at Marco Simone Golf Club outside Rome, the host venue of next year's Ryder Cup.