News
PGA Tour Series in China is latest to have entire season lost to coronavirus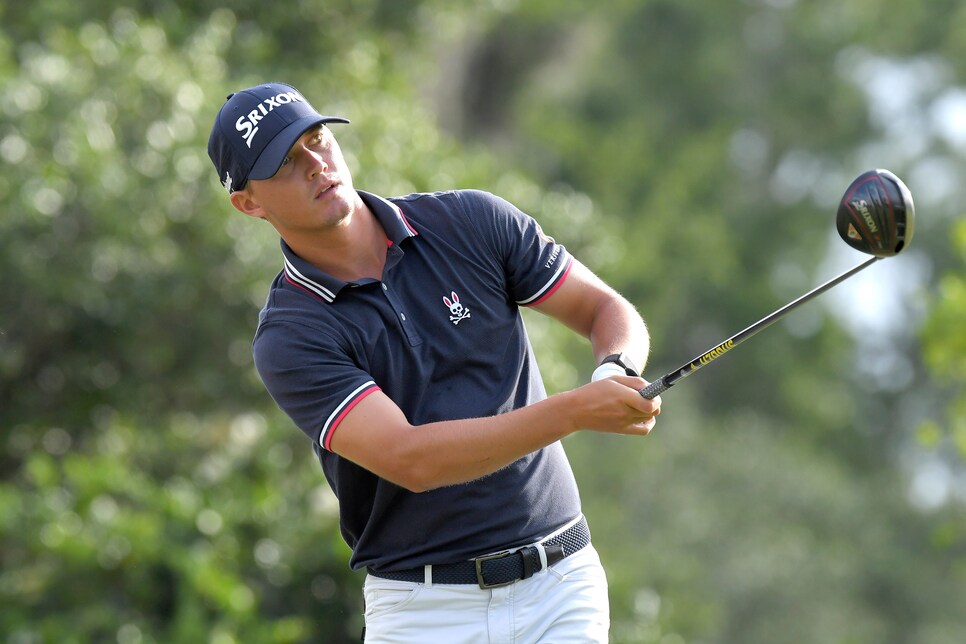 American Max McGreevy topped the 2019 Order of Merit for the PGA Tour Series-China.
Stan Badz
Count the PGA Tour Series in China as another casualty of COVID-19.
With only one qualifying tournament played in January before the coronavirus pandemic halted its progress, the 2020 PGA Tour Series-China season was officially canceled on Tuesday by the tour and the China Golf Association.
"It's a disappointment, but I know our players and fans understand—given the continuing evolution of the COVID-19 pandemic—that the health and safety of everyone associated with the Series is of the utmost importance, and staging a tour based in China with players from five different continents is just not feasible at this time," Greg Carlson, the PGA Tour Series-China executive director, said in a statement."
The Series joined another circuit with PGA Tour ties, the Mackenzie Tour in Canada, as those that have had their entire seasons erased because of COVID-19. In both cases, players having to travel across international borders during the pandemic became a major sticking point.
In the announcement, the PGA Tour said that player membership in China will remain the same as it was entering the 2020 season. The players who earned their cards via the 2020 Mainland China Qualifying Tournament can keep their membership, as well.
The China tour was inaugurated in 2014, though it took a hiatus in 2017, and has sent players to the Korn Ferry and PGA tours. There were 14 tournaments scheduled this year and 13 were played in 2019. Five different Americans won last season—Trevor Sluman, David Kocher, Kevin Techakanokboon, Max McGreevy and Joey Lane. McGreevy, Sluman and Kocher topped the Order of Merit.