Podcasts
A PGA Tour caddie's job is both easier and harder than ever before. Our new podcast explains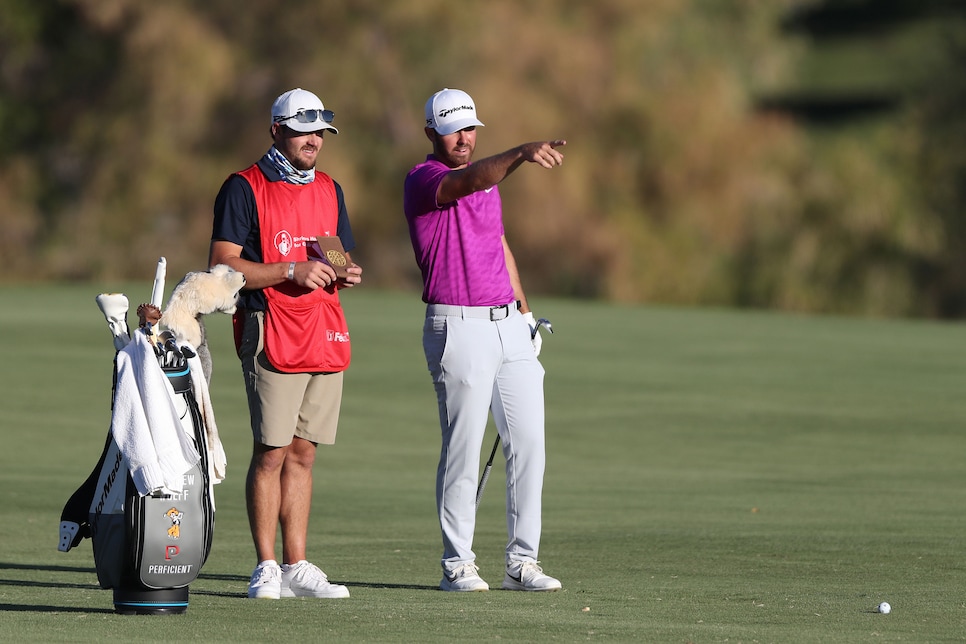 Have you ever wondered what it's like to caddie for the best golfers in the world?
The new episode of Local Knowledge takes you deep inside the ropes of the PGA Tour, examining the ever-evolving job of the tour caddie. It's come a long way. Since the days of Jack Nicklaus, who famously says he wanted his caddie to do three things: Show up, keep up, and shut up. Simply put, the caddie is a more integral part of the tour player's process than ever before. Listen to a player after a round, and he'll talk about how we had a good game plan coming into the week, or how we did a good job staying in the moment.
Golf has long been thought of as the ultimate individual sport, but more than ever, the tour player and his caddie function as a team. We interviewed caddies and the players they work for to understand how it all works—how partnerships come to be; why more players are opting for a friend or college teammate on the bag over a guy with decades of experience; how the role has changed in this era of every player having a multi-person "team,"; why some partnerships work and some don't; and the tragic, but often hilarious stories of what happens when the relationships go south.
We spoke with world No. 19 Matthew Fitzpatrick and his caddie, Billy Foster, who has been on Tour for 37 years and previously worked for Seve Ballesteros. World No. 52 Erik van Rooyen and his caddie/former college teammate, Alex Gaugert, talk to us about the benefits and dangers of having a close friend on the bag. John Wood, current caddie to Cameron Champ, discusses how the role has changed through the years; and Kip Henley, caddie to Stewart Cink, gives us some all-time hilarious breakup stories.