News
PGA Tour announces players, caddies will only be allowed on tournament sites following negative COVID-19 tests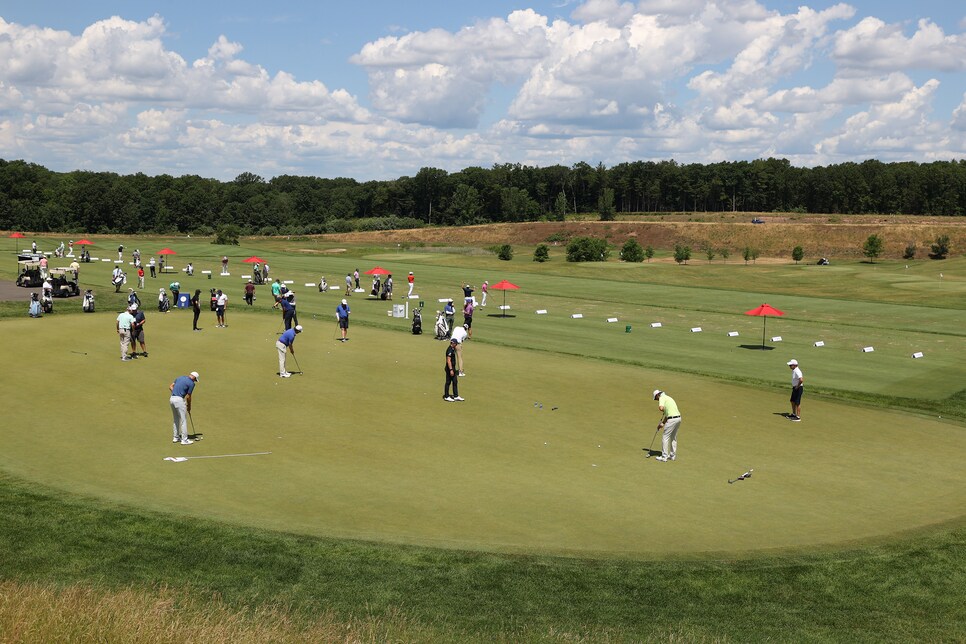 CROMWELL, Conn. — The PGA Tour announced Saturday that individuals will not be allowed on tournament properties until passing a COVID-19 test.
The announcement comes after players and caddies ultimately diagnosed with coronavirus visited both the RBC Heritage and Travelers Championship venues while awaiting their results.
"Over the past three weeks as part of its return to golf, the tour has been committed to learning from an operational standpoint and adjusting protocols in place in order to mitigate risk and promote the health and safety of all involved, including players, caddies, staff and volunteers," read a statement. "Effective immediately with the Rocket Mortgage Classic, players and caddies, along with all other individuals 'inside the bubble,' will not be allowed on property until first being cleared with a negative in-market test."
Due to lags in turnaround times, this change will not be implemented for the Korn Ferry Tour.
Earlier in the week, PGA Tour commissioner Jay Monahan held an impromptu press conference at TPC River Highlands, announcing that further changes would be implemented to its plan while reminding his constituents what was at stake.
"All of us have an extraordinary responsibility to follow those protocols. For any individual that does not, there will be serious repercussions, and I'm not going to get into the specifics of it," Monahan said. "But everybody knows and needs to know that our future, our ability to sustain this business and to impact the communities where we play and to create so many jobs is contingent on our ability to follow those protocols."
Changes to date have included additional testing for those traveling on the tour's charter flights between events and the return next week of the tour's fitness truck to encourage use of on-site facilities.
Currently, eight players have withdrawn from tour events due to coronavirus-related concerns, seven of the WDs coming this week at the Travelers. Or those, two players tested positive this week—Cameron Champ before the tournament and Denny McCarthy after the first round.