PGA Tour
PGA Tour cancels RBC Canadian Open for second straight year, hopes to fill open week with U.S.-based event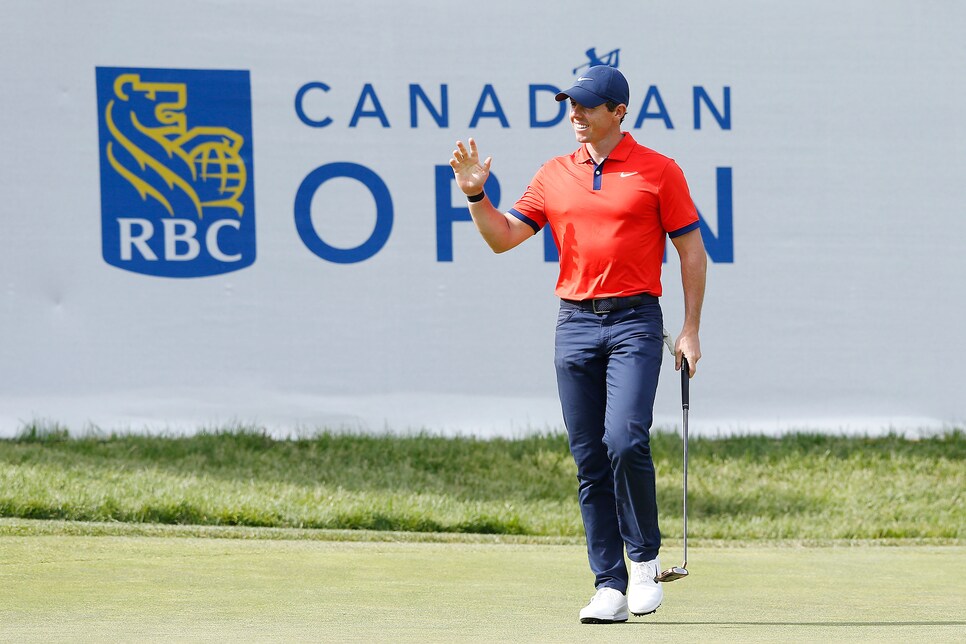 Rory McIlroy will have to wait until 2022 to defend his RBC Canadian Open win from 2019 after the PGA Tour announced the tournament's cancellation for a second straight year due to COVID-19.
Michael Reaves/Getty Images
For the second year in a row, the RBC Canadian Open will not be held due to the COVID-19 pandemic.
The PGA Tour formally announced the tournament's cancellation on Tuesday, although the likelihood that this would happen had been reported last month.
"Even with an extensive health and safety plan in place, we faced a number of significant logistical challenges that led us to this decision," PGA Tour president Tyler Dennis said in a statement. "While we are disappointed to cancel Canada's National Championship, we are thankful to our partners RBC and Golf Canada—along with our Canadian fans—for their unwavering support and cooperation throughout this process. We look forward to the RBC Canadian Open returning to our schedule next year."
The tournament was originally scheduled for June 7-13 at St. George's Golf & Country Club in Toronto, but current border restrictions between the U.S. and Canada made it difficult to get players, caddies and other personnel into the country. There is also a two-week quarantine currently required for anyone crossing the border. Even if those at the tournament were to be exempt from quarantine, other financial and logistical elements ultimately made holding the event unfeasible.
The tournament is likely to return to St. George's G&CC in 2022, according to sources. It is currently scheduled to be played there in 2024 as well.
The tour is also currently working to fill the empty week with a tournament in the U.S., according to an email sent to players on Tuesday. Details on that event were not released but are expected to be announced in the coming weeks, the memo said.
The RBC Canadian Open is the third-oldest continuously running tournament on tour behind only the Open Championship and the U.S. Open. It had been held every year since 1904 with the exception of four years during World War I and two during World War II before last year's event was canceled because of the pandemic. Rory McIlroy is the most recent winner of the tournament, having won it in 2019 at Hamilton Golf and Country Club.