Women's Golf Fashion
Women's golf apparel takes center stage at Las Vegas PGA Show
*All products featured on Golf Digest are independently selected by our editors. However, when you buy something through our retail links, we may earn an affiliate commission.*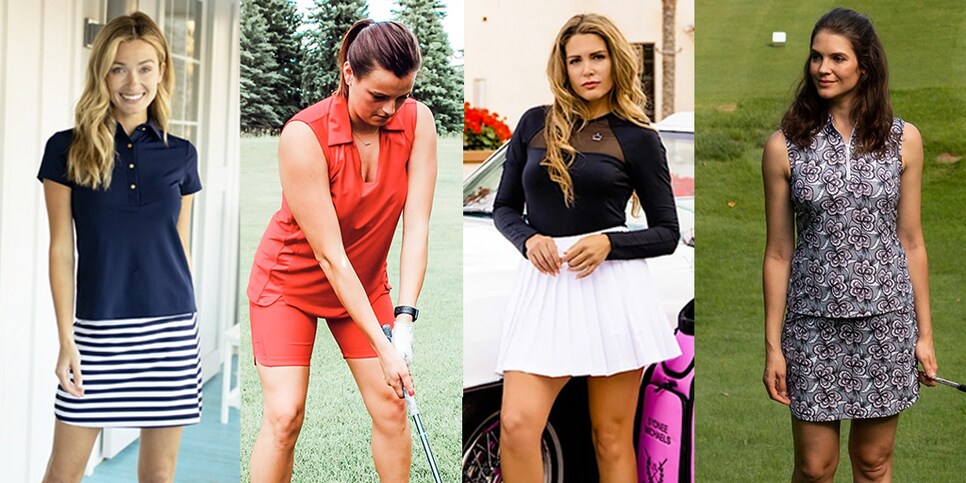 Every August, the PGA Fashion Show gives the golf world a preview of what is to come style-wise for spring and women's golf apparel was the hot topic this year. Brands were eager to show what they've been working on and discuss how the business is shifting to meet the needs of the golf world during these unique times. Over the last several months, many companies have moved to create more inclusive and lifestyle-driven pieces for male and female golfers, but most recognize that the women's space needed the most work. Apparel brands are aiming to outfit their golf customers beyond the course and into their daily lives. With more versatile apparel options, many brands hope this will create a more inclusive and inviting environment for new golfers while still offering the performance benefits for golfers of all levels. Here's a look at the top women's golf apparel brands at the 2021 PGA Show in Vegas.
Dunning
Dunning announced the launch of its first women's apparel line coming early 2022. Focused on quality fabrics with golf-ready performance elements, the collection includes golf shirts, skirts and outerwear. The traditionally menswear brand saw an opening in the women's golf apparel world for an elevated athletic offering made specifically for golf. Several of the pieces can be worn off the course and styled for lifestyle looks, but each piece is designed for golf first and foremost. The golf shirts, available in short sleeve and sleeveless styles, all have UPF 50+ sun protection rating, the pull-on shorts have a golf ball pocket in the mesh shorts liners and each piece has an athletic fit engineered to move with you on the course.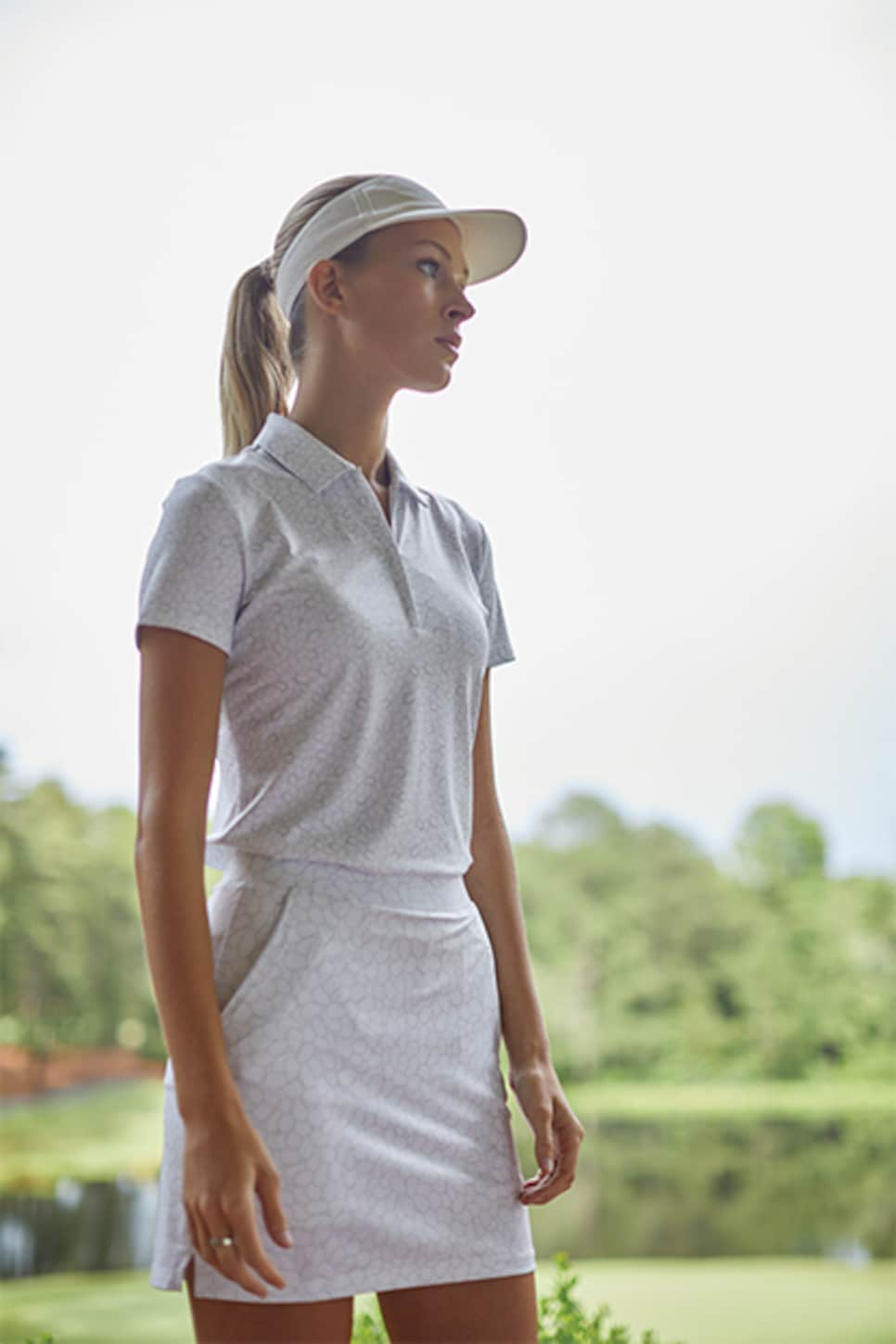 Jane Fifteen Thirty
Another headliner at the PGA Show in Las Vegas was Jane Fifteen Thirty. Launched just over three years ago, the women's golf apparel brand is focused on inclusivity in sizing down to the tiniest details. The Nicki Short for example, is available in sizes small through 4XL and tapers slightly at the leg to ensure the fabric doesn't balloon out at the bottom. In addition to apparel, the brand has also expanded its gift collection that includes flasks, kitchenware and decor with stylish golf-themed designs.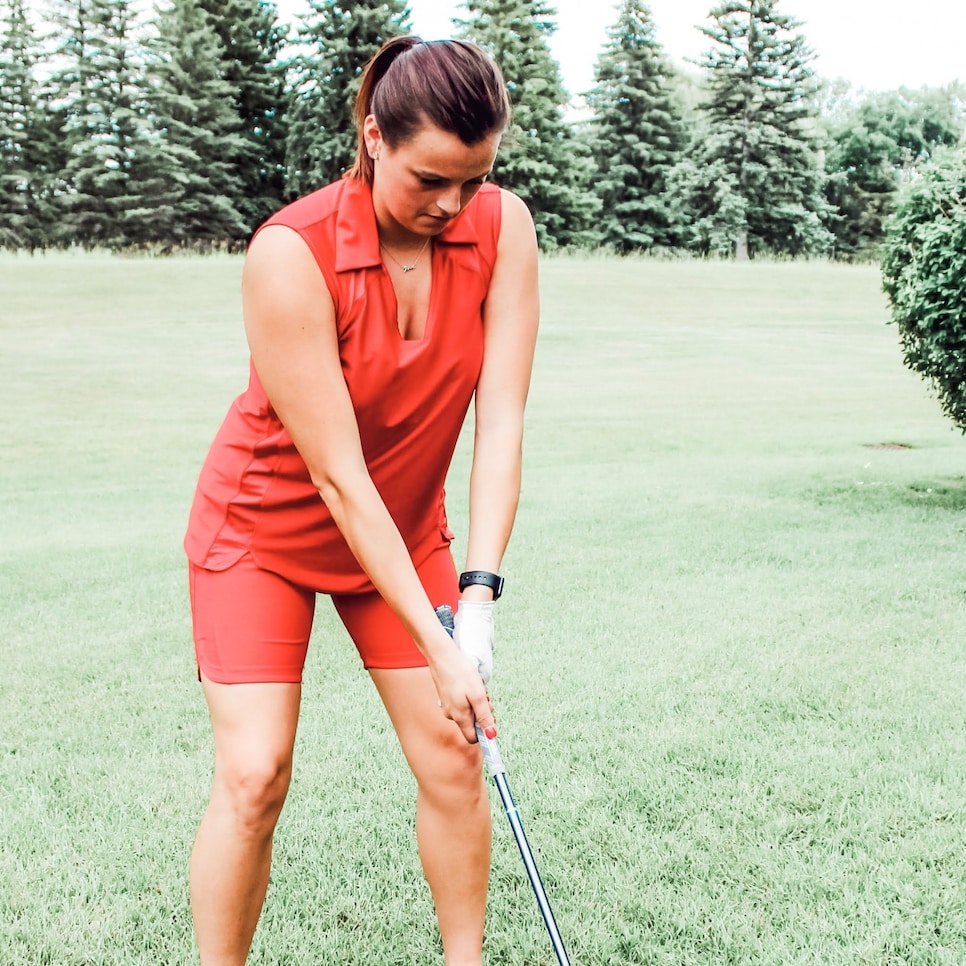 Nivo
Canadian brand Nivo is a newcomer to golf borrowing technology from outdoor sports for upscale, weather-ready women's golf apparel. The brand is owned by Lanctôt Ltée out of Montreal, which started as a ski company 68 years ago and has grown into one of the largest manufacturers and distributors of sporting goods in Canada. Nivo recently brought on a new designer to expand the brand's offerings, with leggings and yoga-like pieces expected to be released in the spring in addition to its more traditional line of golf apparel.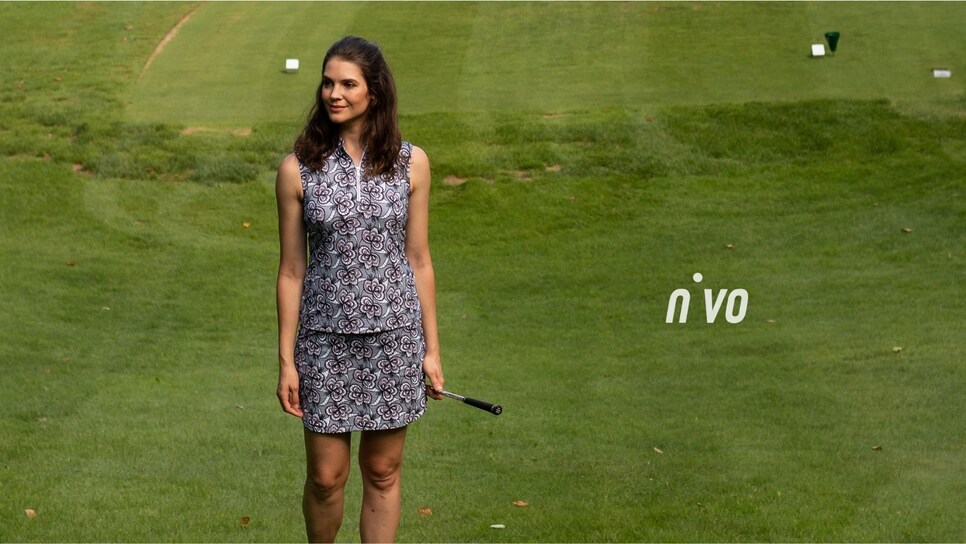 San Soleil
Known for making clothes with sun protection, San Soleil is expanding its offerings to be more inclusive for all types of golfers. The brand offers a range of styles from simple solids to bold prints and glittery finishes to suit any look. Designers are also committed to including different silhouettes and fits to cater to a variety of body types on the course.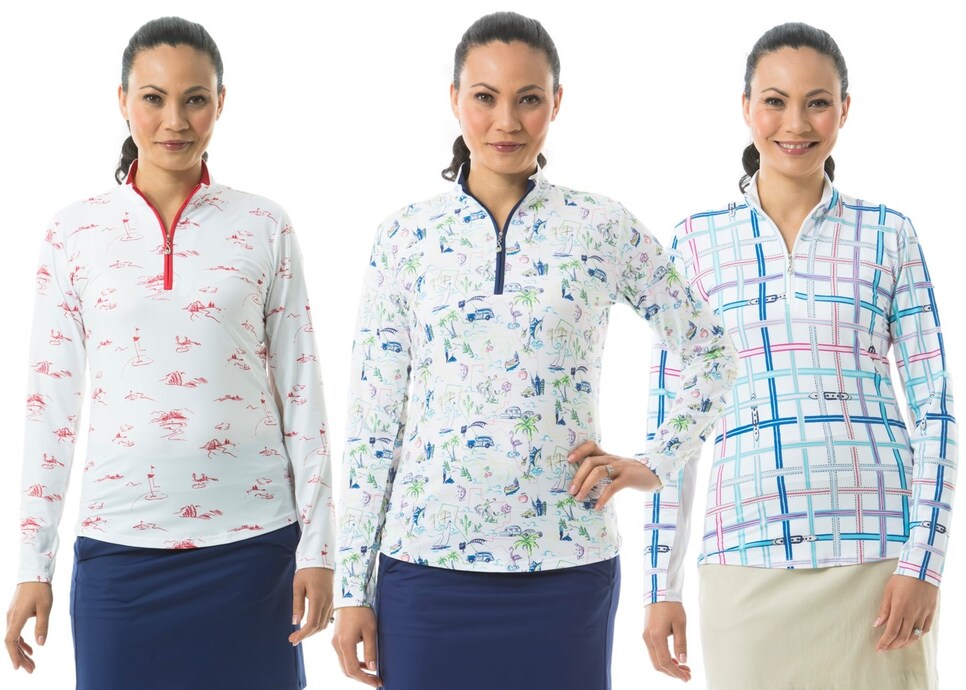 Scales
Scales is another company that began with a focus on sun protection for outdoor activities and has become popular in golf. The fishing apparel brand launched its first golf line for men at the end of 2020 and is following up with a women's golf line this spring.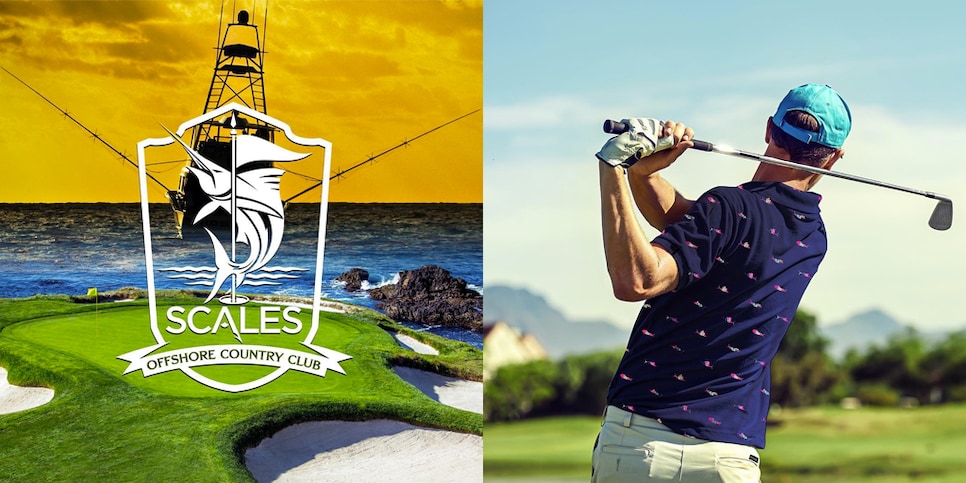 Jude Connally
New to the golf world, fashion brand Jude Connally has golf-ified its popular resort collection for spring 2022. The female-founded brand out of New Jersey debuts a new set of prints every week with fun colors, florals and geoprints among the most popular with those familiar with the brand. The golf-specific collection will include golf dresses, skirts, shirts and layering pieces.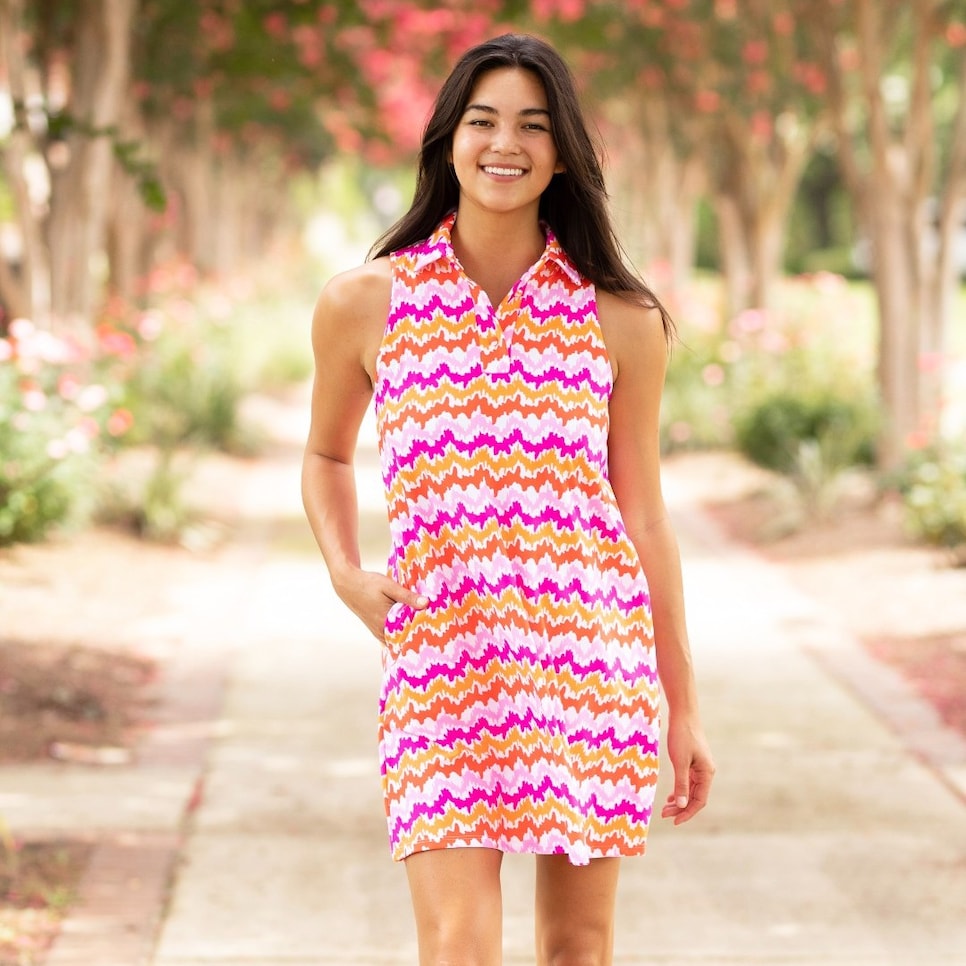 Isla Sport
Launched just this summer, Isla Sport is a women's-focused golf apparel brand founded and designed by LPGA Tour Play Sydnee Michaels. She aimed to create a modern line that blends golf and tennis apparel with high-fashion, feminine looks. So far the brand has released three dresses, two shirts, a pair of shorts and a bodysuit. Silhouettes are slim fit and the lengths of the skirts are on the shorter side, so be sure to check out the size charts to ensure a fit that suits your body and is dress-code compliant.