The Loop
PGA of America's successful Junior League Golf program gets another big boost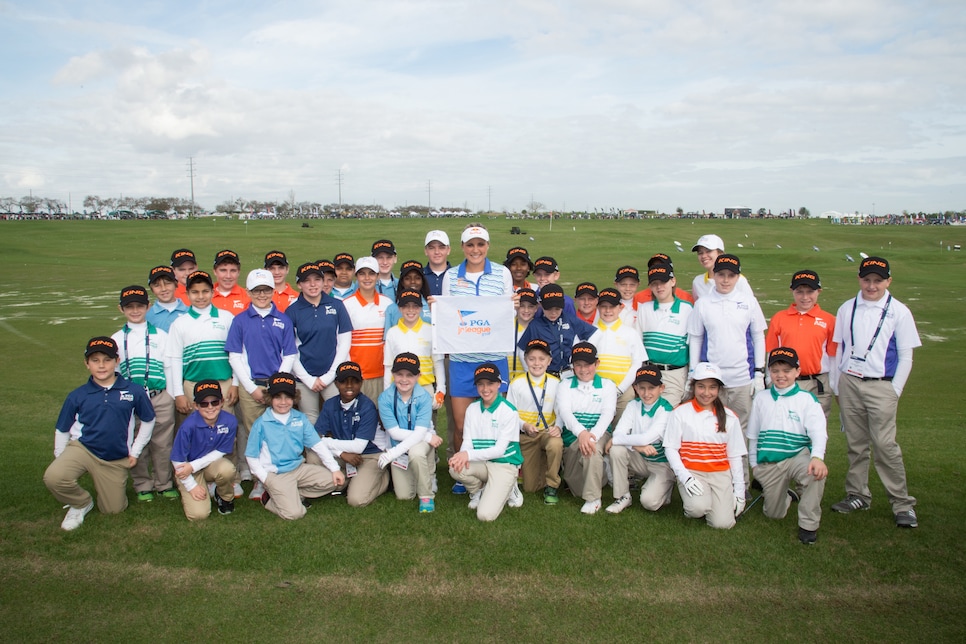 Courtesy of the PGA of America
ORLANDO — The rise in popularity of PGA Junior League Golf since the PGA of America debuted the program in 2011 has made it one of the golf industry's biggest grow-the-game success stories. A record 36,000 boys and girls ages 13 and younger participated in the program, competing on more than 2,900 teams in 2016, a 300-percent increase in the past three years.
More growth is expected in 2017, particularly as a new audience is exposed to the program. On Wednesday, Dick's Sporting Goods chairman and CEO Ed Stack announced that the Dick's Sporting Goods Foundation will be awarding $500,000 over the next three years through its Sports Matter grant initiative to the PGA of America. The money is intended to be used to give underprivileged youth at Boys & Girls Clubs, The First Tee and other programs opportunities to learn to play golf along with scholarships to participate in PGA Junior League Golf around the country.
PGA of America CEO Pete Bevacqua said the grant has the potential of "introducing thousands of children to the game who may not otherwise have been able to play."
Through its Sports Matter initiative, the Dick's Sporting Goods Foundation has given more than $50 million nationwide to support teams and promote the benefits of youth sports. "At Dick's, we believe that sports make people better, and we feel that all kids should have the chance to play regardless of economic status," said Edward W. Stack, Dick's Sporting Goods Chairman and CEO, in a release announcing the grant. "The game of golf teaches valuable life lessons like humility, respect, focus and patience. It is our hope to positively impact the lives of the kids who participate in this program."
PGA Junior League Golf creates teams of boys and girls that compete against other local teams from April to July. Competitions use two-person scramble formats with teams playing four nine-hole matches in a game. Captains of the teams are PGA of America professionals, who provide coaching and instruction. After the regular season, area all-star teams are formed and compete at the sub-regional and regional level for the opportunity to play in a national championship in November at Scottsdale's Grayhawk Golf Club.
Registration for the PGA Junior League Golf's 2017 season begins Feb. 1 at PGAJLG.com.