PGA Championship
PGA Championship 2021: PGL, SGL players won't be allowed in Ryder Cup, PGAs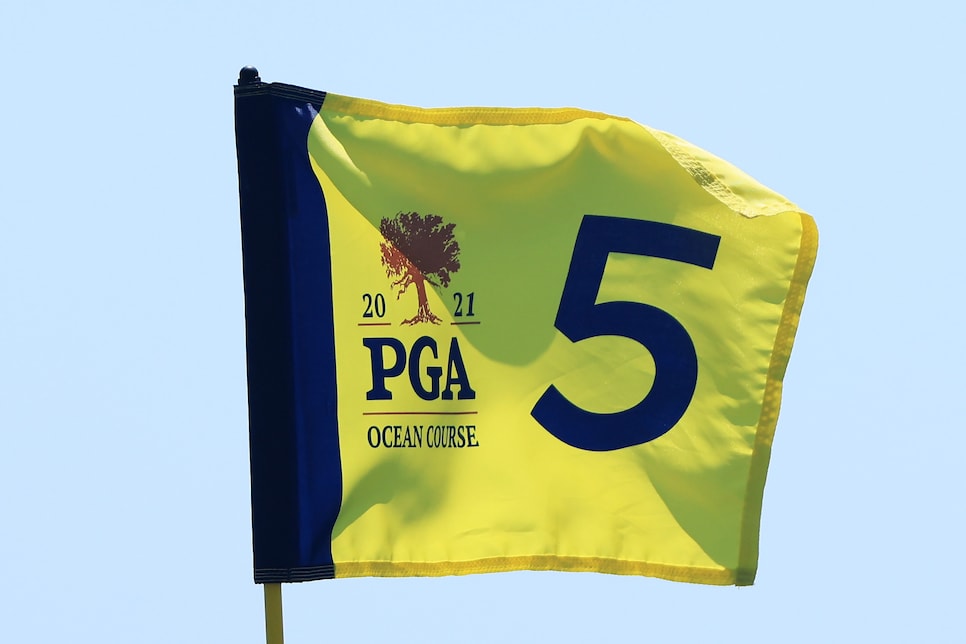 KIAWAH ISLAND, S.C. — As talk of rival leagues to the PGA Tour and European Tour continue to burn, several of the sport's stakeholders—including the PGA of America—are doing their best to douse the fire while reminding their constituents of the dangers of going near the flames.
Speaking Tuesday ahead of this week's PGA Championship at the Ocean Course, PGA of America CEO Seth Waugh was unequivocal in his organization's stance against the proposed upstarts Premier Golf League and Super Golf League.
"I don't think anything is hugely broken, so I'm not sure what the solve is, other than an outside body trying to disrupt and get into the game in a way that I don't think is in the best long-term interest of the game," Waugh said.
The PGA Tour has notified its players that those who join the PGL or SGL will likely face a suspension or ban from the tour. Those penalties, at least for American players, will extend into the PGA of America's jurisdiction.
"If someone wants to play on a Ryder Cup for the U.S., they're going to need to be a member of the PGA of America, and they get that membership through being a member of the tour," Waugh said. "I believe the Europeans feel the same way, and so I don't know that we can be more clear than that.
"It's a little murkier in our championship, but to play, from a U.S. perspective, you also have to be a member of the tour and the PGA of America to play in our championship, and we don't see that changing."
Waugh was also asked if the game should be careful about where the money to fund both leagues—reportedly backed by Saudi interests—is coming from. "I think very mindful," Waugh said. "Money is money, right, and so money needs to have a return and have all those things that are associated with it. But some money is better than other money. If the only weapon you have is money, that's what you're going to leave with, right. I think that's what's going on."
Waugh noted that some disruption can be "healthy." But he also stated he didn't think the sport's ecosystem is broken.
"I struggle with what they're solving for," Waugh said. "The game is not in crisis. The game has never been better from a participation standpoint. I think the players have never been better served than they are right now.
"Particularly for younger players that are going to have a 20-year career out here, I just don't think they're going to be better off in that format than they already are," Waugh continued. "I've talked to a bunch of them. As you can imagine, you look them in the eye and you just say, 'Be careful what you wish for, because short-term gain feels good for a little while, but long-term gain is what makes lives.' "