News
PGA morning rundown: Tiger facing wrongful death lawsuit, Koepka eyes history, and Rory reverses course on Olympics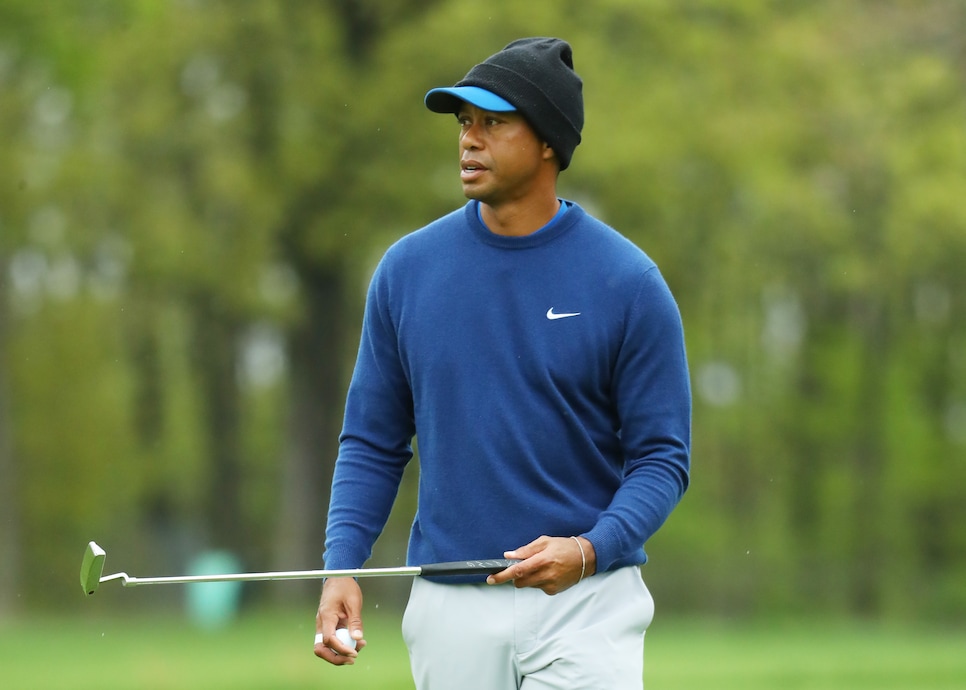 FARMINGDALE, N.Y.—Welcome to the PGA Championship morning rundown, your one-stop shop to catch up on the action from Bethpage Black. Here's everything you need to know for the morning of May 15.
Woods, girlfriend named in wrongful death lawsuit
The biggest news of the week has happened away from Farmingdale. Late on Monday, Tiger Woods and girlfriend Erica Herman were named in a wrongful death lawsuit involving an employee of Woods' Jupiter, Fla. restaurant.
The lawsuit was filed by the family of Nicholas Immesberger, who worked at The Woods as a bartender. Immesberger, 24, died on Dec. 10th when he crashed his Corvette near the community of Port Salerno, 20 miles from the restaurant. A police report says he was driving an estimated 70 miles per hour in a 55-mph zone, and that his blood alcohol level was three times the legal limit.
The suit alleges The Woods' employees allowed Immesberger, a recovering addict who was attending Alcoholics Anonymous meetings, to drink at the bar. It also claims Woods and Herman drank with Immesberger nights before the crash. The suit does not specify whether Woods or Herman were at the restaurant the day of the accident.
A month before his death, Immesberger was involved in another alcohol-related crash.
Woods is the owner of the restaurant, while Herman is the general manager. Under state alcohol laws, Woods could potentially be held liable as the proprietor of the establishment even if he wasn't at the venue the day of the crash.
Speaking on the matter at Bethpage, Woods said, "We're all very sad that Nick passed away. It was a terrible night, a terrible ending, and just—we feel bad for him and his entire family. It's very sad."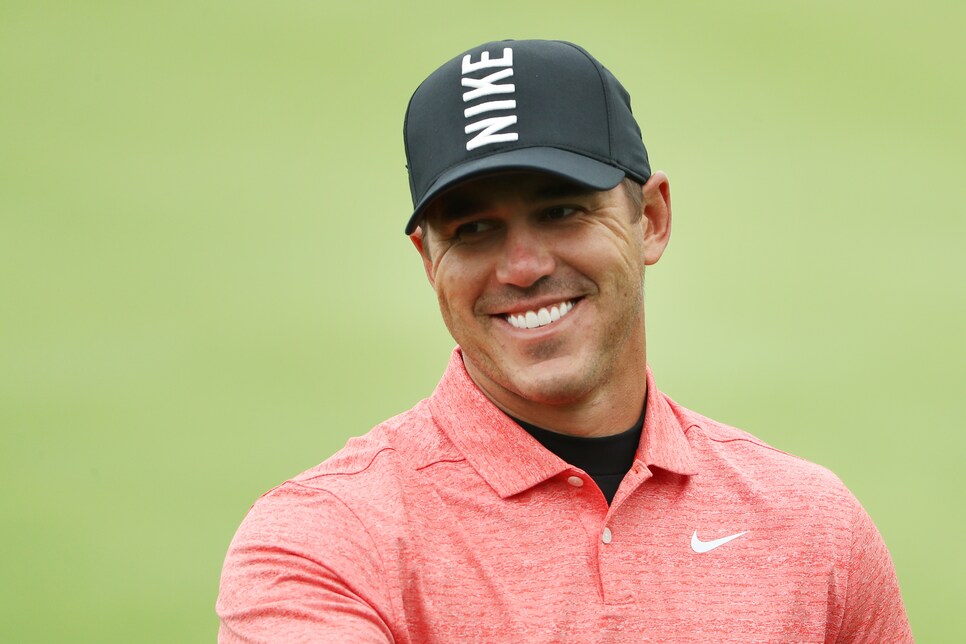 Brooks eyeing double digits
Brooks Koepka has been a man possessed at majors, winning three of the last seven and posting eight top 10s since 2015. It should not surprise you to hear Koepka plans on adding to that victory total. By how much, however, may garner a double take.
"I don't see why you can't get to double digits," Koepka asserted on Tuesday. "I think you keep doing what you're supposed to do, you play good, you peak at the right times. Like I said, I think sometimes the majors are the easiest ones to win. Half the people shoot themselves out of it, and mentally I know I can beat most of them, and then from there it's those guys left, who's going to play good and who can win."
For a reminder, that would be seven more majors, or Arnold Palmer's career total. Combined, that equals (checks calculator) a whopping 10. More than Ben Hogan, Gary Player, and Tom Watson, and a number only three players have ever reached: Jack Nicklaus, Tiger Woods and Walter Hagen.
Brooks is certainly on a heater, but even for him, that seems like an ambitious goal. Conversely, the man makes a living proving people wrong. We have no doubt Brooks has already put the sentence above on his bulletin board.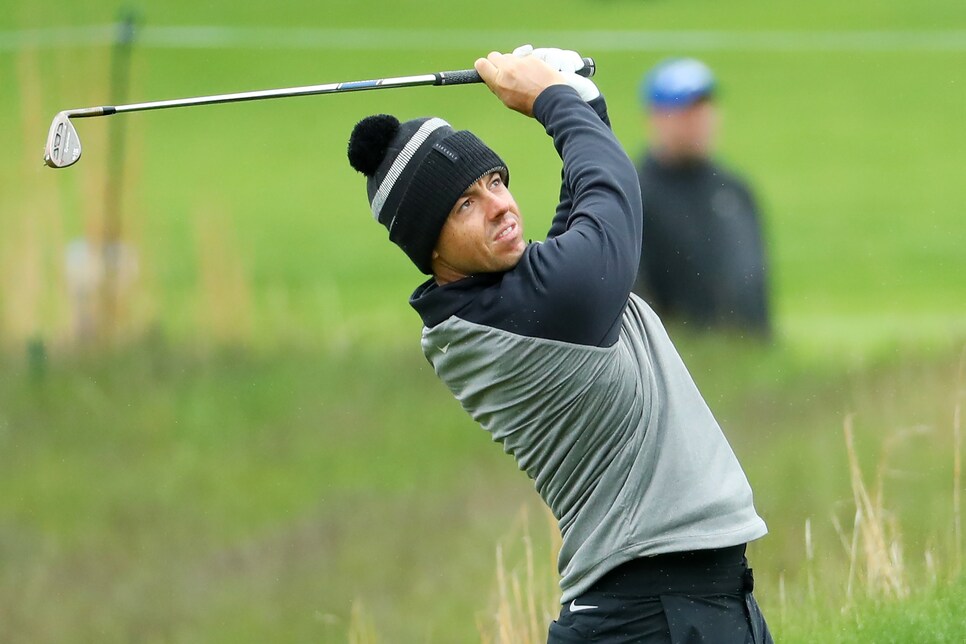 Rory changes mind on Olympics
Rory McIlroy was one of golf's most outspoken critics in the sport's return to the Olympics in 2016. McIlroy doubled-down on the position the following year in regards to the 2020 Summer Games, saying "Just for me, it's just something I just don't want to get into." However, it appears McIlroy has had a change of heart.
When asked if he had put any more thought into the 2020 Tokyo Olympics on Tuesday, McIlroy responded in the affirmative.
"More likely than not I will play," McIlroy said at Bethpage. "I think it would be a great experience. We're going to play the Open and then probably go back to Memphis and then go to Tokyo. So it's sort of going to be one of those deals where we probably get in on Tuesday, tee it up on a Thursday, and then we've got to get ready for the rest of the season. It's just one of those things where it's just in the middle of a really busy stretch.
"But yeah, right now in my mind I'll most likely play."
As for the matter of representation—McIlroy is eligible to play for both Ireland and Great Britain, a choice that McIlroy previously said was not worth the angst—it appears that decision has been made.
"I think as a young boy it was always my dream to play for Ireland. I wanted to play for Ireland. I was very proud to put on that shirt or that blazer," McIlroy said.
"I'm excited to be going to the Olympics. I'm excited to play for Ireland. I'm excited that Neil Manchip, who was our national coach when I was an amateur, is going to lead the team. I don't know who might be going on that team...but yeah, I'm excited for it. It's going to be a great experience, and probably a little bit nostalgic. So it's going to be cool."
McIlroy, currently No. 4 in the world, tees off on Thursday at 1:38 p.m.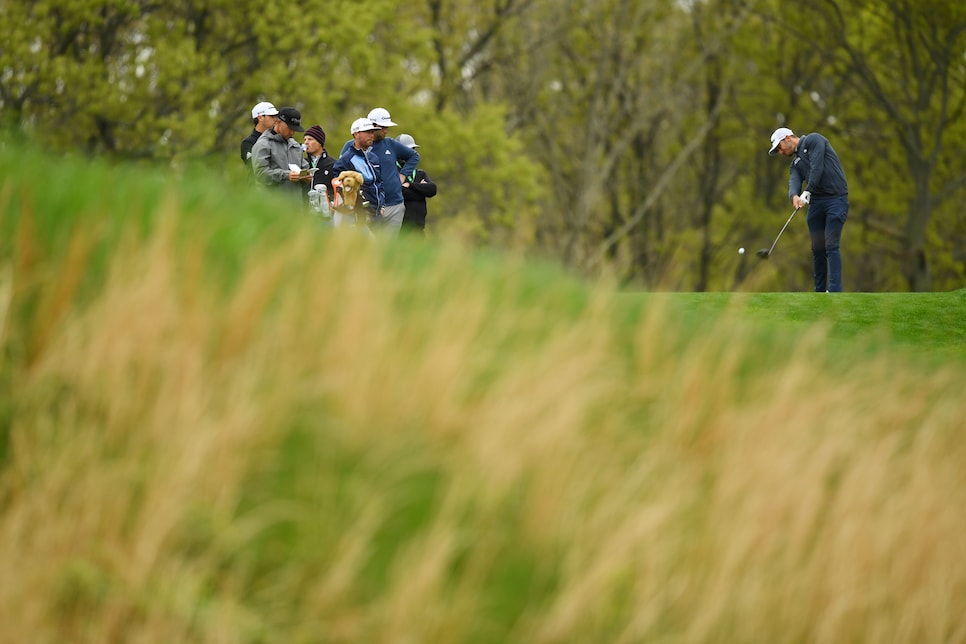 Max Homa hit pay dirt at Quail Hollow two weeks ago, his Wells Fargo Championship win securing his tour status and bestowing an invite to the PGA Championship. Though his victory on Tuesday doesn't confer the same amount of gravitas, the 28-year-old is at least taking home some hardware.
On his tour of Bethpage Black's back nine on Tuesday, Homa hit a 318-yard bomb on the 16th hole, a distance good enough to win the PGA Championship's Long Drive contest.
There weren't the eye-popping distances of PGA's past, not with sub-50 temperatures and wet terrain. Still, Homa's drive bested Shane Lowry, Patrick Reed and PGA club pro Carey Russell by eight yards.
Homa, who is playing in his second career major this week, ranks 46th in distance this year.
The Long Drive event was resurrected in 2014 after a 30-year hiatus, with Louis Oosthuizen, Anirban Lahiri, Byeong Hun An, Jason Kokrak, and Bryson DeChambeau grabbing the crown the past five years. For his efforts, Homa received a gold money clip.